Sania Mirza and Shoaib Malik amidst divorce rumors were spreading all over social media a few months ago.
The rumors undoubtedly shocked the fans and couldn't believe the news. However, the rumors stayed as it is and the couple made an appearance on their talk show which cleared the air.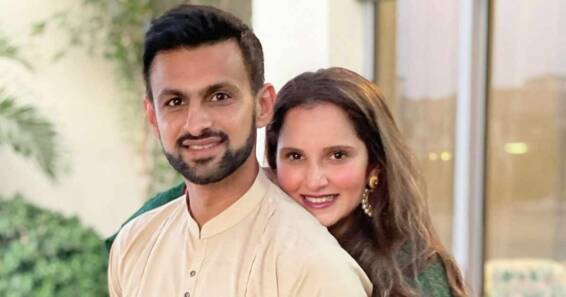 Not only that, but Sania Mirza also organized a surprise birthday party for her hubby Shoaib Malik and showed everyone that they are together.
But still, the internet is filled with divorce rumors and Sania Mirza had enough of it. Sania Mirza responds to netizens on her divorce rumors once and for all in a cryptic note.
Sania Mirza Responds On her Divorce Rumors
The tennis ace player took to her Instagram and shared "Our boundaries are not judgments of other people. They're simply a recognition of our own needs. Just because I set a boundary with someone doesn't necessarily make their behavior wrong. Sometimes it just means that their behavior isn't right for me."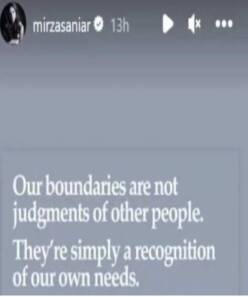 This isn't the first time Shoaib and Sania's divorce talkies roamed all over social media. Earlier, Shoaib also gave a strong reply over such ridiculous rumors, he said that 'it is their personal matter' and the two will never speak about it on a public platform.
Not only that, Shoaib Malik's sizzling photoshoot with Pakistan's top actress Ayesha Omar went viral and it also led to a scandalous scenario.
People had assumed that Shoaib Malik cheated on Sania with Pakistani actress-model Ayesha Omar. But later Omar cleared the air by reinstating that the two were just good friends and wished Sania and Shoaib a happily married life while replying to a fan's question on Instagram.
What do you think of the story? Tell us in the comments section below.