24 Pakistani students from three Karachi schools are presently participating in the US Space and Rocket Center's Space Camp in Huntsville, Alabama, thanks to a grant from the US government.
The United States Consulate General in Karachi worked with its implementing partner, The Dawood Foundation's (TDF) MagnifiScience Centre, to promote and extend science, technology, engineering, and mathematics (STEM) education in 50 Karachi schools.
This US funding had three components: STEM training for 100 Pakistani teachers, instructional field excursions to the MagnifiScience Centre for over 1,000 pupils, and a final scientific project competition.
Pakistani Students Participated In Space Camp US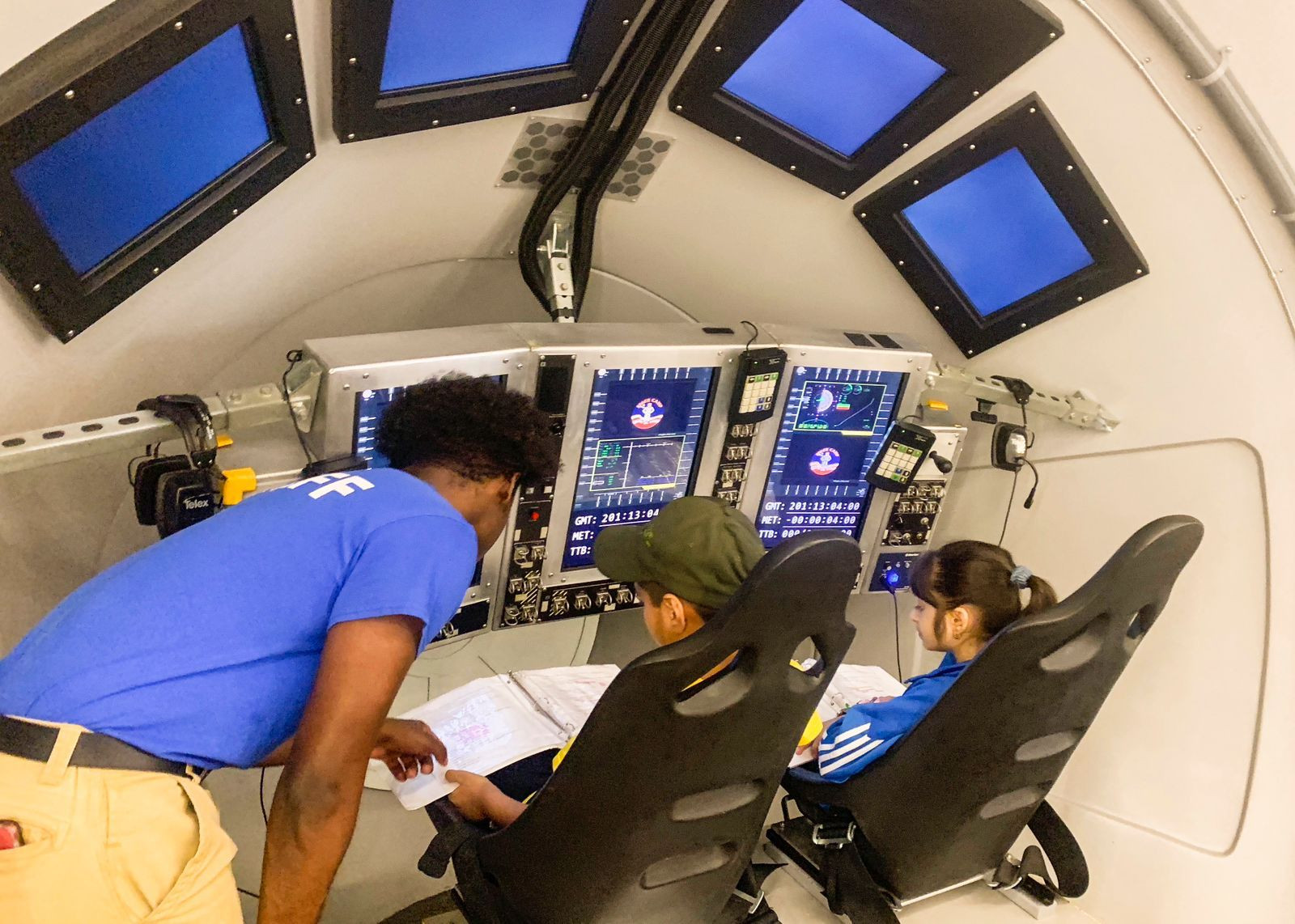 This US funding sought to boost STEM education and urge Karachi schools to commit more resources to educating personnel in order to improve learning results.
As a result, students will be encouraged to pursue professions in science disciplines, helping to fulfill the growing need for STEM graduates in business, academia, and research.
The United States has a long history of supporting STEM education in Pakistan through a variety of educational programs, including sending groups of Pakistani students to Space Camp in 2011 and 2015.
The United States promotes inclusive STEM education, green technology, and entrepreneurship to help young people all across the world establish their own economies and communities in a sustainable manner.
"I am thrilled that we were able to send such bright and talented young students to Space Camp in the United States as a reward for their creativity and commitment to further developing Pakistan through green technologies and entrepreneurship," said US Consul General Nicole Theriot.
"We are proud to promote the US-Pakistan 'Green Alliance' framework, focused on supporting Pakistan as it strengthens climate resilience, pursues energy transformation, and fosters inclusive and sustainable economic growth.
The inter-school competition was themed on eco-sustainability and entrepreneurship, and scientific kits were distributed to all competing schools' teams as a resource.
A panel of judges chose eight kids and one teacher from three schools for their winning projects, and all three teams, totaling 24 students and three instructors, recently traveled to Huntsville, Alabama, to participate in Space Camp.
The three winning science projects were the product of a synergistic effort between each team member's contributions through co-equal brainstorming, cooperation, and teamwork, which yielded the following amazing results:
Team 'Chicken Feathers — Go Green Before the Green Goes' from KMA Girls & Boys Primary School. Chicken feathers were utilized to make the paper as part of their project.
Team 'Anti-Sleep Glasses' from Evergreen Elementary School. Anti-sleep glasses with a built-in alert were created as part of their endeavor to assist minimize the number of automobile accidents caused by driver weariness.
The 'Plastic Road' squad from KMA Boys Secondary School. Waste plastic is utilized in this effort to make roadways that can endure 50 years or more.
TDF is a charitable family foundation established in Karachi. It aims to empower individuals via education in order to effect social change. TDF has been active in Pakistan since the 1960s and has been instrumental in the establishment of several formal and informal educational institutions around the nation.
TDF's informal learning activities include popularizing science with TDF MagnifiScience, increasing environmental awareness through TDF Nature Series, and encouraging heritage protection through TDF Heritage Series.
See More: NASA Honors 13-Year-Old Pakistan's Anti-Sleep Glasses Formula
What do you think of this story? Let us know in the comments section below.