Tristar Education is delighted to announce the 21st Education Turkiye Fair, an event dedicated to helping students and parents discover the higher education options available in Turkiye. The fair is scheduled to take place in three major cities of Pakistan – Karachi, Lahore, and Islamabad in June 2023.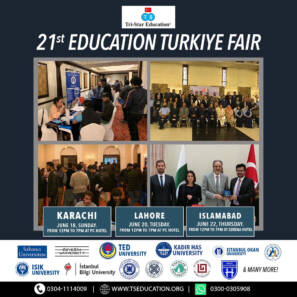 Over the past 12 years, scholarships exceeding 10 million dollars have been facilitated by Tristar Education for Pakistani students, highlighting Turkiye's commitment to supporting international students.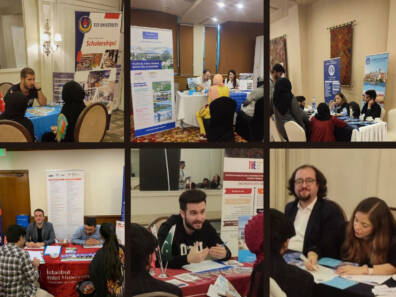 FAIR SCHEDULE:
18th June | Karachi | 12PM – 7PM PC Hotel | Sunday
2. 20th June | Lahore | 12PM – 7PM PC Hotel | Tuesday
3. 22nd June | Islamabad | 12 PM – 7 PM Serena Hotel Thursday
Why visit the Fair?
Meet the Turkish University reps directly
Explore special scholarship opportunities!
Apply on the spot; Free of cost
Explore various academic programs
Inquire about career prospects
Gain valuable insights into the admission process
Personalized guidance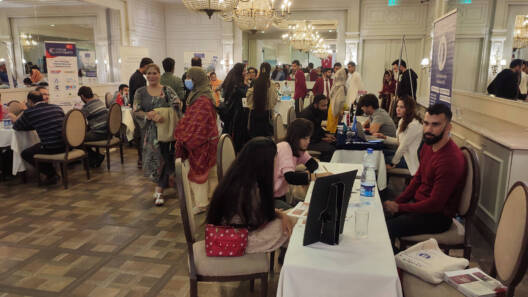 WHAT IS TRISTAR EDUCATION?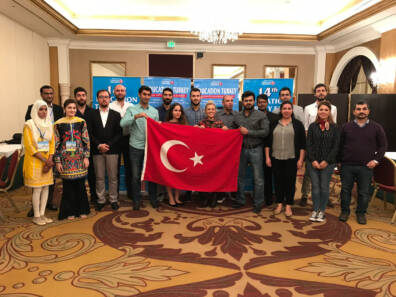 Tristar Education, the official partner of leading Turkish Universities and pioneer of study in Turkiye since 2011, will play a pivotal role in ensuring the fair's success. With a
student-centric approach at the forefront, Tristar Education offers free-of-cost services at their offices located in Karachi, Lahore, Islamabad, and Dubai, as well as online through their digital platform, TS APPLY.
Partner Universities exceed 20+ & include leading names in Turkiye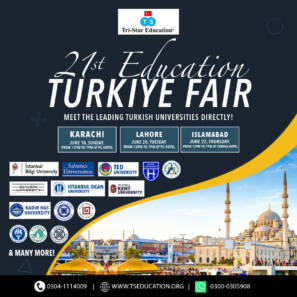 Services Offered Complimentary by Tristar Education:
Advising: Helping students find the right program at the right University
Application Processing
Visa Guidance & processing
Dorms assistance
Pre Departure assistance
Discounted ticketing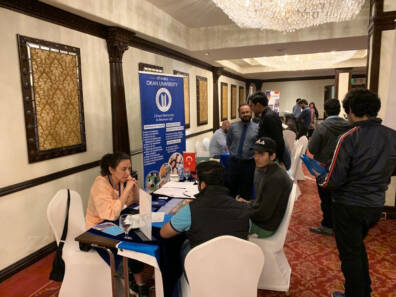 Tristar Education was formed in 2011 with focusing only on "Study in Turkiye"
"When I embarked on this journey (thanks to my parents for their support & encouragement) I was only 22 years old and people made fun of studying in Turkiye. I remember at our first fair in June 2011 an experienced consultancy owner came and told me no one would ever go to Turkiye for Education from Pakistan " says Danish Ahmad the CEO of Tristar Education.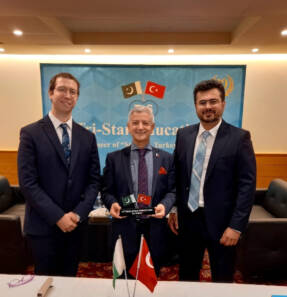 Consul General H.E Mr. Cemal Sangu Said.
Studying in Turkiye has numerous advantages. The country offers rich cultural and historical experiences, with a diverse and welcoming community. The education system is of high quality, with world-class renowned universities and a wide range of academic programs.
Moreover, having common cultural and traditional values, Türkiye is a place where Pakistani parents can send their loved ones with peace of mind for studies. We are always happy to welcome more and more Pakistani students to Türkiye.
Now Turkiye is one of the top ten Education Destinations in the world with more than 300,000 international students and is chosen by students from Pakistan seeking quality Education at an affordable cost.
" In the US or UK an average student spends $ 40,000 to 50,000/year which in today's conversion is like Rs. 15,000,000 whereas in Turkiye you can get similar Education for $10,000 to $15,000/year," says Danish
No compromise on student life!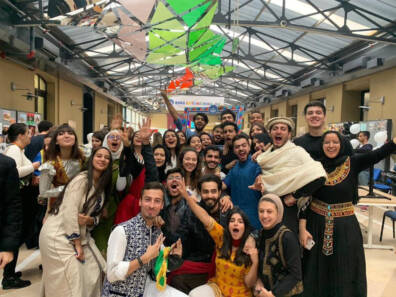 "At the same time, the quality of student life is much better than in the US given my personal experience. You don't need to do odd jobs. You can focus on your Education. Also, we have an amazing scholarship program. Most of our students get some kind of scholarship." says Danish
What Students Say: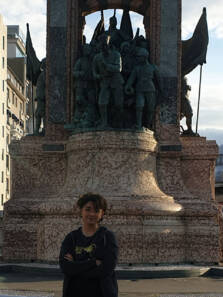 My experience with Tri-Star education was a really comfortable one. I didn't have to worry about paying a separate fee for consultation as it was free of cost, and they were very helpful when it came to narrowing down the best universities to apply to for the courses that I desired. Other than that, I wouldn't have found it possible to study without their efforts of securing me a scholarship. It was a thorough but straightforward process that made going to Turkey relatively stress-free and easy. The universities they're affiliated with are great, and I'm having a great time so far now that my semester has started 🙂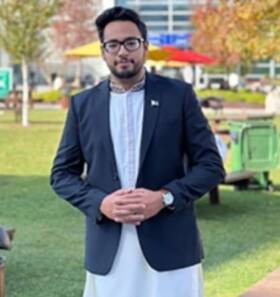 Hi, my name is Abdul Rehman. I'm from Lahore and currently studying at Ozyegin University in Istanbul, Turkiye. I applied through Tri-Star Lahore, with Miss Maryam as my advisor. She helped me throughout the application process for my visa application as well. Even today, if we need something, Tri Star makes sure to cater to their students.
Tristar Education provides all services to students Free of Cost making the study abroad process simple so students can focus on their academics.
With Turkiye rapidly rising as one of the top destinations for higher education, the fair aims to showcase the country's exceptional educational offerings and affordable costs, making it an attractive choice for Pakistani students in light of the current global economic situation.
Mark your calendars for the upcoming 21st Education Turkiye Fair by Tristar Education!
Take the first step towards an exciting and memorable educational experience in Turkiye.
Contact information:
So if you are considering Turkiye for studying abroad, reach out to Tristar Education on their insta https://www.instagram.com/tristar.education/ or visit: www.tsapply.online
They provide FREE services to students.