KPK, Pakistan — Zindigi Prize, a revolutionary entrepreneurship competition, achieved resounding success during its KPK Regionals held at the Ghulam Ishaq Khan Institute of Engineering Sciences and Technology (GIKI). The event, organized by Zindigi and co-hosted by GIKI, has emerged as a game-changer in the entrepreneurial landscape of the country. Following the resounding success of Z Prize regionals in Lahore & Islamabad, GIK equally matched the event's triumph.
The three-day event at GIKI commenced with an impressive opening ceremony, showcasing innovative ideas from young entrepreneurs at the KPK Regional. Workshops, talks by renowned Pakistani entrepreneurs and Speed Dating sessions enriched the experience of everyone participating. The final day featured the Zindigi Academia Innovation Summit, bridging the gap between the academia and the corporate world, with 85 startups showcasing their ideas.
After meticulous deliberation and evaluation, the panel of judges declared MUSJ from the University of Engineering and Technology as the winner of the competition. The runner-up positions were secured by Ootien from Fatima Jinnah Women University, Rawalpindi and Aquadrone from CECOS University, Peshawar.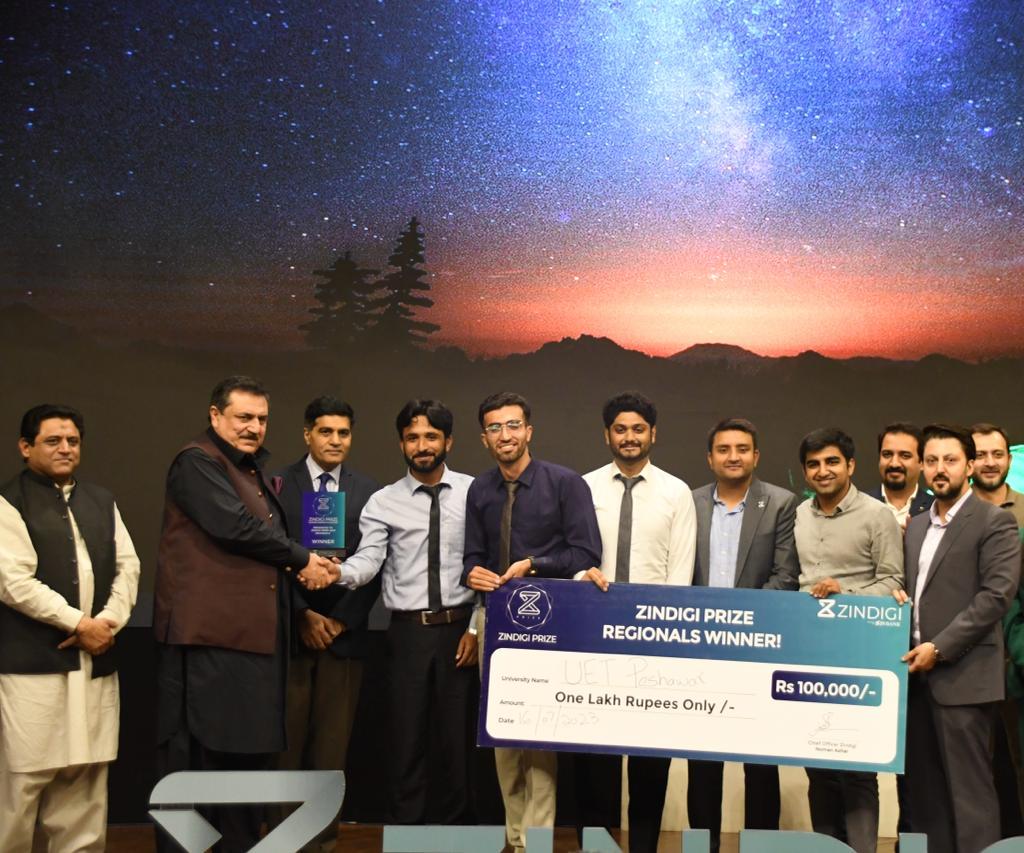 In his remarks, Minister of Science, Technology and Information Technology in KPK, Shahid Khattak, wholeheartedly appreciated students' exceptional contributions in addressing and resolving societal challenges. He recognized their talent as a driving force for positive change in KPK. He thanked JS Bank and GIKI for supporting young entrepreneurs and fostering a culture of innovation through initiatives like Zindigi Prize. Minister Khattak announced collaborative efforts to expand Zindigi Prize to government educational institutions at all levels, empowering budding entrepreneurs and advancing KPK's economic progress.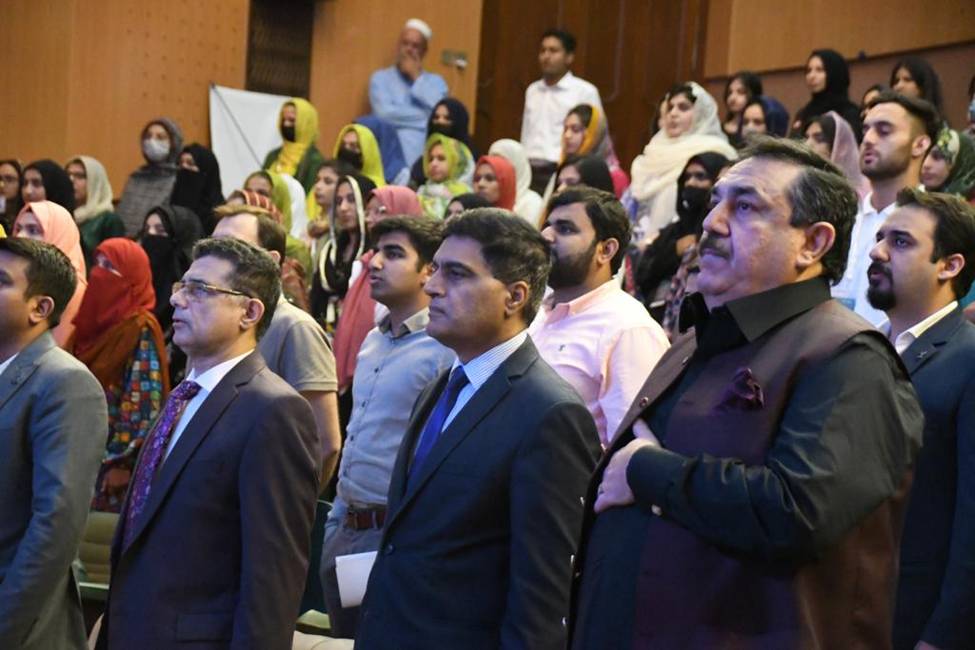 Zindigi Prize holds a special place in our hearts. As a homegrown Youth brand, we are driven by a strong desire to serve society and give back to Pakistan. It is heartening to see all these amazing young entrepreneurs contributing to make a difference around them. It is an affirmation of our commitment to fostering innovation and empowering the next generation of change-makers." – Meena Munawar Khan, Chief Product and Marketing Officer, Zindigi.
Rector GIKI, Prof. Dr. Fazal Ahmad Khalid, has also demonstrated unwavering support for initiatives that foster innovation and entrepreneurship. The Catalyst, which is GIKI's incubation center, he mentioned, stands as a remarkable testament to GIKI's commitment to nurturing and uplifting the entrepreneurial landscape of Pakistan. "We encourage initiatives like Zindigi Prize, and extend our gratitude to Zindigi by JS Bank for choosing us to cohost." said Rector GIKI.
Chief Guests at the closing ceremony included Minister ST & IT KPK – Shahid Khattak, Director General DoST – Sajid Shah, Rector GIKI – Prof. Dr. Fazal Ahmad Khalid, and SI Project Director – PM's Innovation Fund – Abdullah Sommoro.
Zindigi Prize has successfully nurtured and propelled aspirations of budding entrepreneurs through its ecosystem of support. With over 120 universities participating and attracting 4000+ start-ups from all corners of Pakistan, this competition has become a beacon for aspiring entrepreneurs seeking seed money and invaluable mentorship opportunities. The objective of Zindigi Prize is to empower start-ups towards success by providing them with the necessary resources and guidance.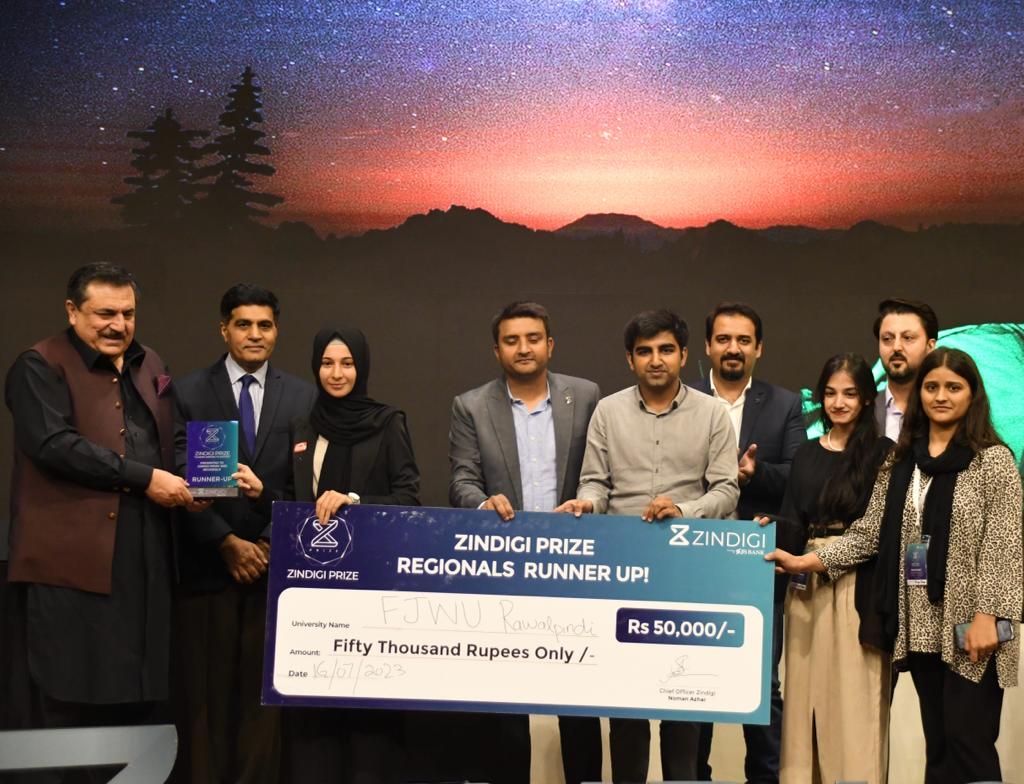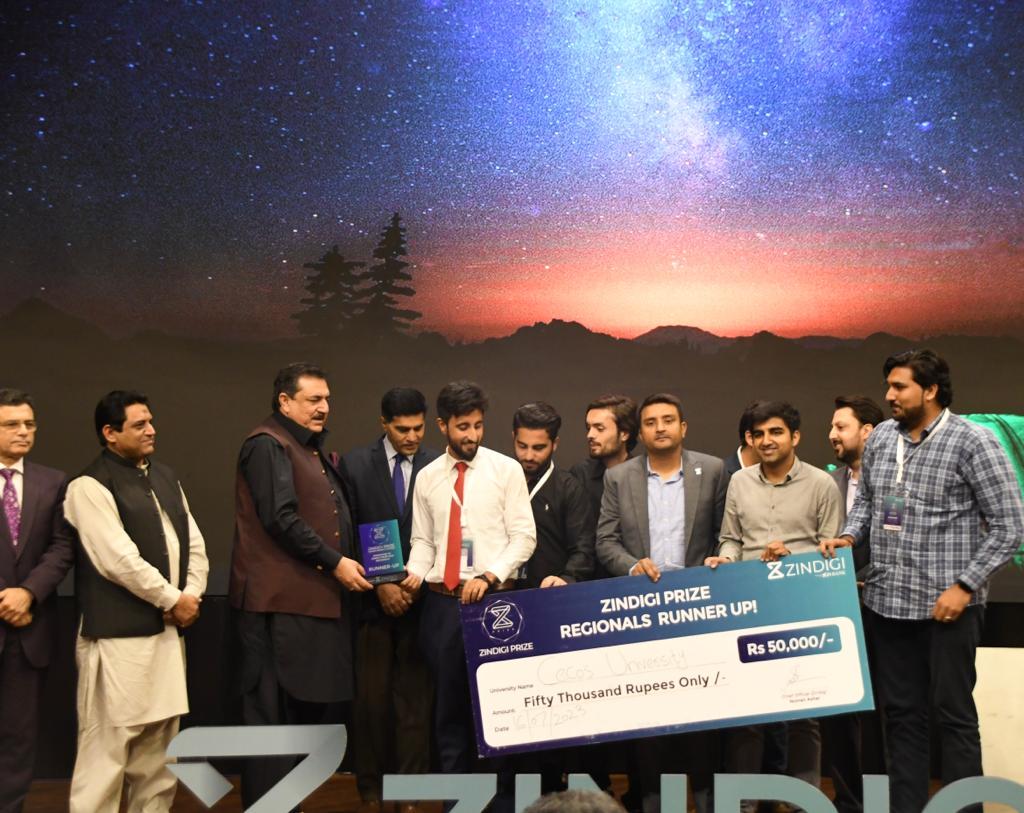 What do you think of the story? Tell us in the comments section below.