Disclaimer*: The articles shared under 'Your Voice' section are sent to us by contributors and we neither confirm nor deny the authenticity of any facts stated below. Parhlo will not be liable for any false, inaccurate, inappropriate or incomplete information presented on the website. Read our disclaimer.
The person sitting next to me is not an ordinary person. Why do you ask? Close your eyes for an instant. What do you see other than the ever strangling hold of endless darkness engulfing your soul? Ever wondered how many difficulties an average healthy person faces in life? Now, imagine a poor little boy who always wanted to go to school, but never could.
However, with some miracle, he ends up doing private FA and BA and finally Masters from QAU with a perfect 4.0 CGPA. But wait, was his degree the dream he always wished for?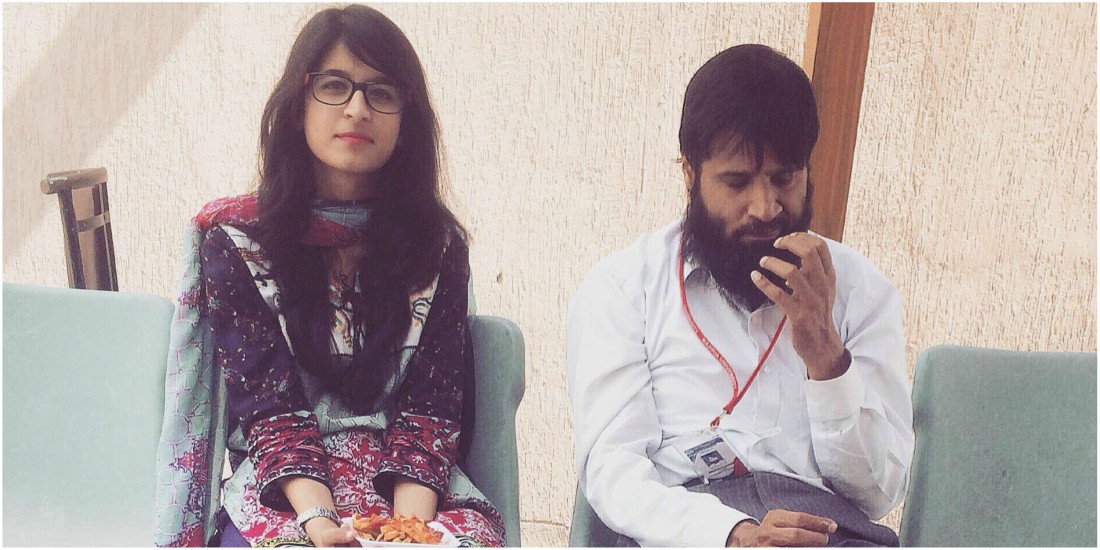 The answer is no. All he wanted was to 'see'. He wanted to see the people behind the endless voices he heard every day. The colors behind the darkness, his parents, his children, his teachers and even himself.
He is now among the very few people in Asia who are a member of Apple Inc.'s accessibility crew, along with being a pioneer of using technology like "Be My Eyes" for purposes such as experiencing social assistance.
Here we are with perfectly able bodies brooding in our own self-created despair while on the other hand is a man who despite having achieved so much, still dreams of enjoying a cup of coffee with his shirt off while it rains heavily upon the eyes with which he marvels on the beauty around him.
He is Sir Mahmood Ul Hassan Khalil, Lecturer at Bahria University, Islamabad.
Read Also: 7 Kinds Of Teachers You Meet At University!