In a shocking incident in India's Uttar Pradesh, two men cheated a London-returned doctor of Rs 2.5 crore. They sold him a gold lamp by calling it "Aladdin ka chiragh".
Two men were later arrested for duping the doctor. They promised that it would bring him wealth and prosperity and will improve his financial conditions to a huge extent.
According to reports by Indian media, Dr. Laeek Khan returned to India from the UK a few years back. He approached the police to register a complaint against the two men. They pretended to be tantriks or occultists. They told him that the gold lamp would help him fulfill all his wishes.
In the complaint, the doctor said he met two men. They started to treat a woman he understood to be their mother over the course of a month.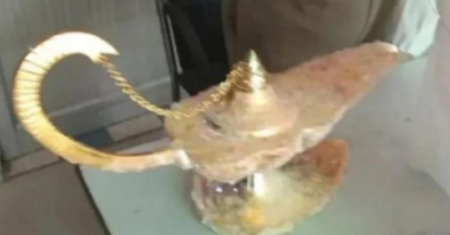 Dr. Khan said the con men started telling him about a baba (godman) whom they claimed also visited their home. They started brainwashing him and asked him to meet this baba. He then met the baba who seemed to perform such rituals.
A jinn actually appeared in front of me, says the doctor
According to Indian news reports, the tantrik and his friend would show the doctor a 'jinn' (genie) appear from the lamp. They didn't allow him to take it home, saying that touching it would be ominous for him.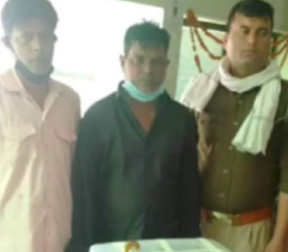 The con men also pretended to conjure up spirits from the lamp. This was in line with the tale from 'The Arabian Nights'. The wife of one of these men was also involved in the fraud. She is now on the run.
Amit Rai, a senior police officer in Meerut, told local media that the same men were suspected of cheating other families in similar ways. The officer said that the total amount of money involved into looting the families runs into several million rupees.
Scams like the Aladdin genie lamp are highly common all across the subcontinent.
In Pakistan, the culture of a fake peer is something that has been very common. In August 2019, a fake peer impregnated about 700 women!. This even included a 10-year-old girl.
In August 2020, a fake peer got arrested in Khyber-Pakhtunkhwa (K-P) for electrocuting boys and girls to make them get rid of their jinn. Apparently, this fake peer was treating his jinn possessed clients by electrocuting them into oblivion.
K-P police said, "Peshawar police arrested a fake peer while taking action in the area of Achini Bala, who was identified as Muhammad Ullah Buksh Qaddullah."
Later on, they added this man used to torture all the children by electrocuting them and also educating them that this is the right way of ridding one of the jinn. K-P police also confirmed that this fake peer is under arrest and further investigation is being carried out.
What do you think of this story? Let us know in the comments section below!