Famous Turkish chef Burak Ozdemir on Saturday cooked and shared meals with the residents of Islamabad Panahgah established under the umbrella of the Ehsaas Programme. The popular Turkish chef is in Pakistan on a four day trip from October 31 to November 3, according to media reports. Looks like the popular chef has an eatery lined-up for his Pakistani fans.
Chef Ozdemir is known for his fascinating and intriguing cooking videos that exhibit his brilliant gastronomical skills. With over 476,000 followers on Twitter and a whopping 17.2million followers on Instagram, Ozdemir is known for his gigantic sized portions of Middle Eastern foods worldwide.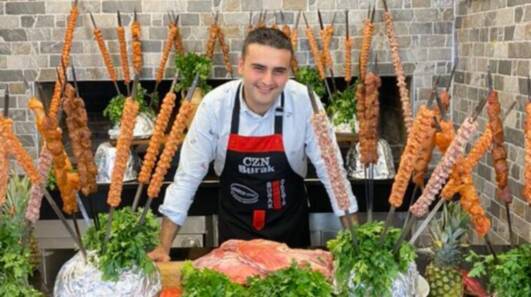 Upon his arrival in Pakistan, the celebrated chef said that both countries share an extraordinary harmony when it comes to cultures and food. The global social media sensation has traveled all the way from his country to experience what Pakistan actually looks like in reality.
On Saturday, the popular chef cooked and shared meals with the residents of Islamabad Panahgah.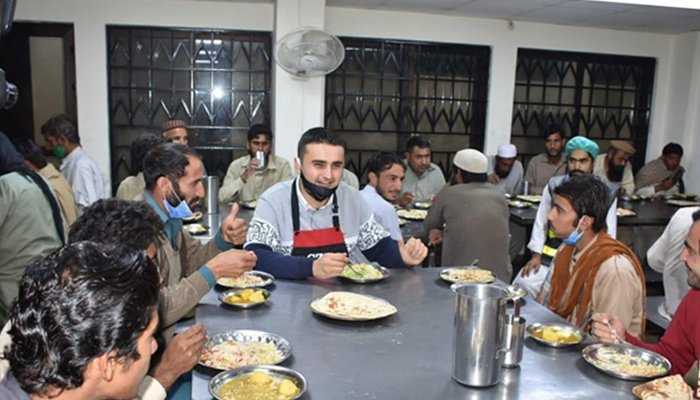 Known across the globe for his Middle Eastern style cuisine, the chef went viral on social media after one of his videos. In the video, he made a giant-sized kebab, which was reposted by 9GAG. The 26-year-old Turkey-based chef relishes cooking large-sized meals on camera.
Woohoo! Ozdemir wants to open his restaurant in Pakistan
In the spirit of Pak-Turk friendship, Ozdemir said he would be opening a restaurant in Pakistan. The message he has received from Pakistan is 'we are together,' he said.
Moreover, it will most likely be a branch of his Turkish restaurant chain 'Hatay Medeniyetler Sofrasi'. The social media sensation invited everyone to come to eat good food at the restaurant he will open in Pakistan.
His Pakistani fans are ecstatic over the news and cannot to wait to experience his dishes!
Earlier, Burak in a video message on social media had said that he would visit Pakistan this month. Sharing his plans, the renowned chef had said that he wanted to come to Pakistan and meet the people himself.
Ozdemir's fans on Twitter were over the moon as they welcomed their favorite chef to Pakistan.
According to media reports, the chef has decided to shorten his trip due to the earthquake back home. Ozdemir promised to visit different cities including Lahore and Karachi when he visits Pakistan next time.
Last year, there were rumors of another renowned Turkish chef Nusret Gökçe, to be opening a restaurant in Pakistan. He is known for his unique way of pouring salt over steaks that earned him the nickname of 'Salt Bae'. However, it never happened! We hope this time it is not some word on the street.
What do you think of this story? Let us know in the comments section below.