According to the reports, Durga Vahim, the young women's wing of Vishva Hindu Parishad recently launched a campaign aiming to 'reconvert' all the Hindu women who married Muslim men. They claim that 'Ghar Wapsi' campaign much address 'Love Jihad'.
Kareen Kapoor's picture was morphed with a half Niqab face and was featured on the cover to Himalaya Dhwani's latest issue. Himalaya Dhwani is a publication dedicated to their cause. The caption below the picture reads:  "conversion of nationality through religious conversion."
When they were questioned why they used the image of Kareena Kapoor, the regional coordinator of northern India, Rajni Thukral replied "she is a celebrity, the youth follow celebrities. The youth believes id she can so that we can also do that."
She added that they have already reconverted 2 out of 16 Hindu women who approached us for "Ghar Wapsi". One of them has also been remarried.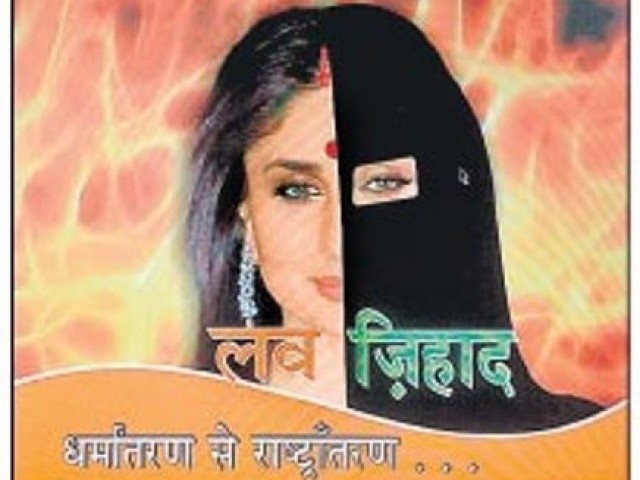 Rajni Thukral said that there has been much debate on conversions and love Jihad. The subcontinent was divided and Pakistan was created because of conversions. If a girl gets trapped in Love Jihad and converts to Muslim by mistake and wants to return to her faith, it's her right to reconvert. She said that it is surprising that some of the secular parties are debating on this topic.
She added that Love Jihad was a serious issue in Himachal Pradesh and that Vahini would be going to 3000 villages to make people aware of love Jihad.
In Madhya Pradesh, a conclave was carried out to take up the matter on national level. Another one will be held in Dehli, early March.
Saif Ali Khan reacted to the cover and told the news that it is ridiculous and not surprising for him, as these dogmatic ideas are the worst of India and it is important to condemn them."
Durga Vahim, the young women's wing of Vishva Hindu Parishad consists of women aged between 15 to 35 years. They are taught military style combat revisionist history that endorses Hindu supremacy. After this, they join the Vishva Hindu Parishad's women's wing,' Matr Shakti'.