China and Pakistan launched the CPEC plan in 2015 for energy and infrastructure projects in Pakistan worth $46 billion. The project aims to link their economies and underscoring China's economic ambitions in Asia and beyond.
China's President Xi Jinping also came to Pakistan to oversee the signing of agreements aimed at establishing the CPEC between Pakistan's southern Gwadar port on the Arabian Sea and China's western Xinjiang region.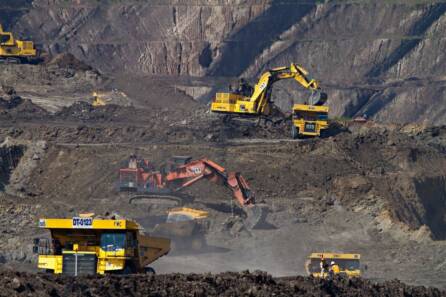 The CPEC Authority Chairperson Lt Gen (r) Asim Saleem Bajwa has now announced more than 1100 jobs under the CPEC. The jobs are for a project by Shanghai Electric.
In a message on Twittter he made the announcement.
"More than 1100 jobs of various categories are opened for a recently started CPEC project by Shanghai Electric at Thar Block-1. Locals will get preference subject to criteria/qualification," said Bajwa.
He also insisted that the candidates must apply as per the information on the attached flyer.
The CPEC project has already created some 60,000 jobs in Pakistan.
Earlier, the CPEC authority chairperson also talked about fake information regarding CPEC jobs. Bajwa made it clear that all job ads would be posted on cpecauthority.gov.pk.
The CPEC authority has also launched a CPEC Paid Internship Program to provide opportunities to Pakistanis youth. A three-month CPEC paid internship program is aimed at human and social development.
China to launch 20,000 scholarships & 1500 internships for Pakistani workforce Under CPEC
Chinese Ambassador Yao Jing has also recently said that thousands of jobs would be available soon for Pakistani skilled workforce as many Chinese companies were waiting for investment in Gawadar.
He announced it during a meeting with Federal Minister for Education & Professional Training Shafqat Mehmood.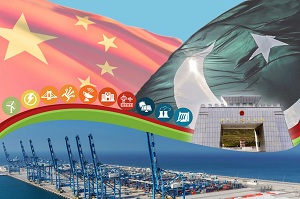 Yao Jing said, "90 percent of labor for CPEC projects will be local and for the training of engineers. We will jointly launch various scholarship programs."
According to Yao Jing, "20,000 scholarships and 1500 short internship programs to Pakistani workforce are in pipeline. These programs will be started once COVID-19 is over."
What do you think of the story? Tell us in the comments section below.