The police recorded the statement of a victim couple harassed, raped, and assaulted by Autoland co-owner Usman Mirza, the couple reveals all the details. The couple recorded their statements separately under Section 161 of the Criminal Code.
According to the police, they joined the case on the assurance of full protection and legal assistance. A woman police officer was present there as well.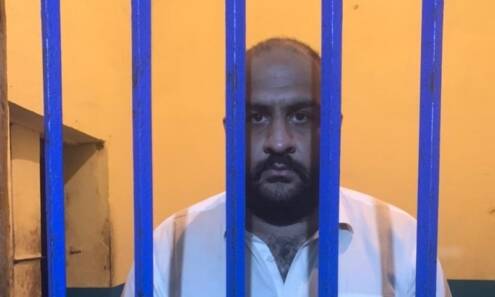 Four people were arrested in connection with the sexual harassment of a boy and a girl in the capital after a video of the incident went viral on social media. In the video, which officials said was a few months old, six people are seen sexually harassing the couple.
The suspects held the couple at gunpoint, forced them to strip, and then beat them up. Moreover, the suspects also abused the couple verbally and physically by doing vulgar acts.
A case was then registered in the Golra police station under section 341 (punishment for wrongful restraint), 354A (assault or use of criminal force to a woman and stripping her of her clothes), 506 (ii) (punishment for criminal intimidation), and 509 (word, gesture or act intended to insult the modesty of a woman) of Pakistan Penal Code.
'Usman Mirza was blackmailing me for money & girl'
According to Express News, the victim boy reveals the details to the police that Usman Mirza was constantly blackmailing him for days. He was pressurizing him to give him money. The boy added, he also wanted him to bring the girl to him.
"He said if I don't do as he asked me to, he will make the video viral," the boy told Golra police. Meanwhile, an investigation into the case is underway.
Yesterday, Prime Minister Imran Khan also took notice of the incident that went viral on social media. PM contacted Inspector General of Police (IGP) Islamabad Qazi Jamil Ur Rehman and sought the details of the case. He also asked him to make this case an example for everyone.
Story Credits: Express News
What do you think of this story? Let us know in the comments section below.