Police arrested Usman Mirza in Islamabad after a harrowing video of him torturing and stripping a couple went viral on social media. Pakistan fumes with anger and wonders how long the lawlessness will continue in this country?
FIR registered on July 6 revealed the incident took place within Golra police station limits at an apartment building in sector E-11/2.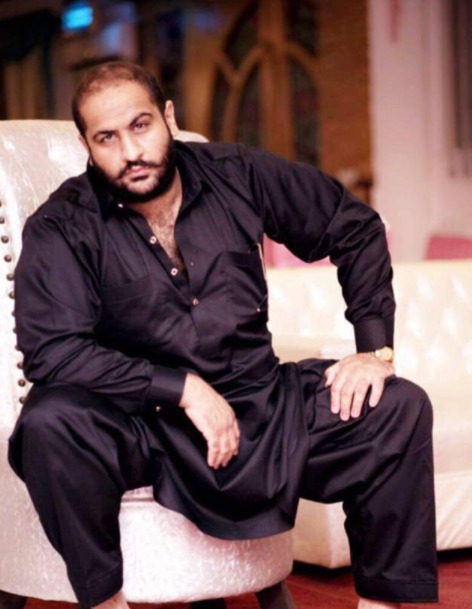 "The video of the incident went viral on social media. In the video, five to six men can be seen keeping the victims in custody under gunpoint. The accused also stripped the man and the woman naked while threatening them." The FIR added the suspects were also doing "vulgar acts".
The viral video showed Usman Mirza brutally assaulting a woman and a man. As seen in the disturbing video, Mirza violently harassed the young couple in a room occupied by several other men. A video from the past showing the accused's weapons also released.
Police filed the case on grounds of Section 354-A (assault, stripping, and sexual harassment), Section 506 (criminal intimidation), Section 341 (wrongful restraint), and Section 509 (sexual harassment) of the Pakistan Penal Code.
"Islamabad police immediately utilized all resources to arrest the accused in a few hours, registered an FIR, and initiated legal action," Islamabad police said on Twitter.
The horrifying incident sparked outrage across Pakistani Twitter, with #ArrestUsmanMirza top trending. Twittersphere called for strict punishment for the main accused Mirza.
#ArrestUsmanMirza
Islamabad Deputy Commissioner Hamza Shafqaat said, "His accomplices are also being arrested. It is once again requested to please delete the videos which show the victims."
Unfortunately, the Pakistani government has not done enough to stem sexual violence. No practical solution has yet been in action across the country.
Last year, a Rawalpindi court recently found a man and his wife guilty of raping and filming minors to blackmail them. The accused couple identified as Qasim Jahangir and Kiran Mahmood.
Videos of 10 minor girls and thousands of nude photographs were recovered from the suspects' custody. Moreover, the couple in question used to sell explicit videos and photographs to pornography websites for a large sum of money. They ruined the lives of 45 victims.
In a horrific rape case reported in Punjab earlier, a female student in Government College (GC) University was gang-raped by four men in Chiniot. The accused and the girl took tuition together. On the day of the incident, he invited the girl to his house for a milad event. He took her to his house where he raped and filmed her along with three friends.
Story Courtesy: Dawn
What do you think of this story? Let us know in the comments section below.