Sajid Ali Sadpara, the son of late Mohammad Ali Sadpara, and Canadian Filmmaker Elia Saikaly announced on Thursday to climb K2 for a ground search of the three missing climbers.
"It's time to announce that Elia Saikaly and I are going to K2 for a ground search of the three missing climbers of K2 winter expedition including my father Ali Sadpara. To find out what happened to them and possibility of his recovery. Need lots of prayers and good wishes," Sajid tweeted.
"Will will shoot a documentary on the lives of my father and John Snorri during this mission," he said in a press conference at the Islamabad Press Club. "I know my father is not alive anymore but I want to go to K2 and find out what happened to him."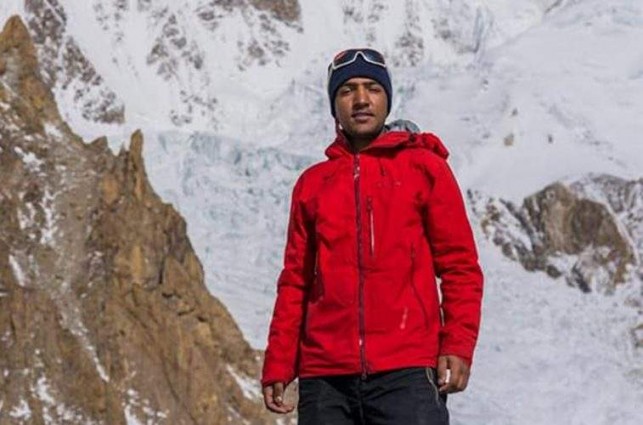 Sajid will start his summit on June 25 (today). He added it will take him and his team 40 to 45 days to climb the world's second-tallest mountain. The mountaineer plans to locate his father's body during the mission as well.
'I want to go back and see for myself'
Elia Saikaly in his social media post said, "I'm in Pakistan and headed to K2 with Sajid Sadpara to search for his father, Ali Sadpara, and our dear friend John Snorri".
"We were supposed to be with them the night they disappeared with JP Moer and we are likely alive because fate intervened as an oxygen mix-up forced PK and I back just below camp 3," he added. "Ali, JP Mohr, and John never returned. Sajid survived."
Sadpara was a Pakistani mountaineer who proudly hoisted the country's flag on eight peaks. He was also part of the team which successfully achieved the first-ever winter summit on Nanga Parbat back in 2016.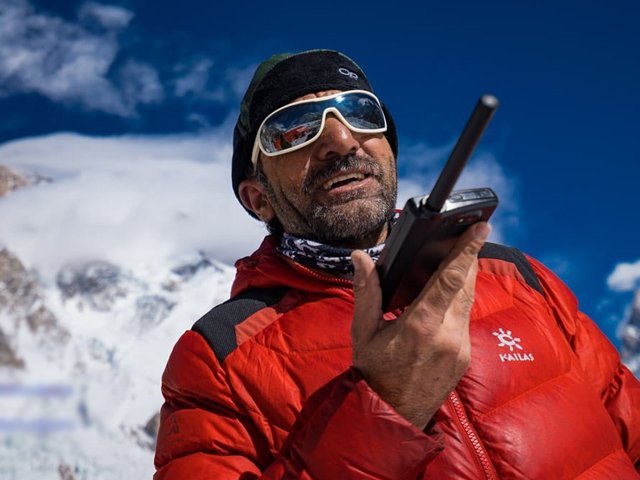 Sadpara with John Snorri of Iceland and Juan Pablo Mohr of Chile was last seen just 300 meters short of the summit of K2 on February 5. In February, Pakistani officials declared Sadpara dead. Moreover, they also called off a massive rescue mission.
"It has been four days today. No one has seen my father since that day. He is up there somewhere, 8,000-feet high. But, to be honest, I am still hopeful of his return. My father is a survivor you see. He always has been," said his son earlier in an interview while he awaited a miracle.
Earlier this month, American adventurer Colin O' Brady paid tribute to Sadpara. As he climbed Mount Everest, he raised Pakistan's flag in memory of him and broke into tears.
Story Courtesy: Independent Urdu
What do you think of this story? Let us know in the comments section below.