News is circulating that the well-known TV host Dr. Amir Liaquat's current wife Tuba has separated from him. But is this true?
Liaquat released a message on social media, in which he announced that he would take model Hania Khan, who claims to be his third wife, to court. He also blamed her for breaking up his house.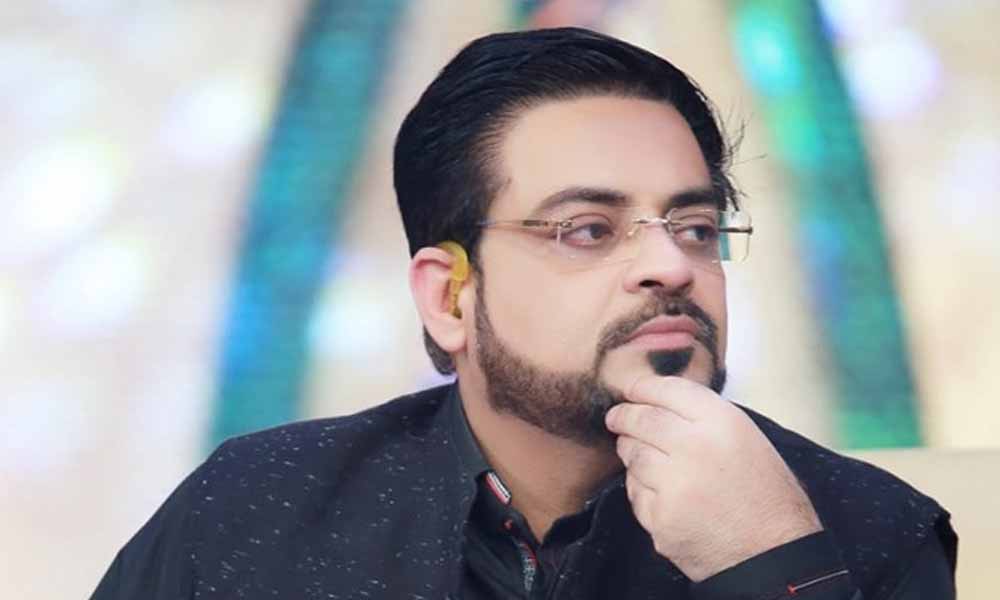 Liaquat said he has had enough and that the matter has exceeded his tolerance. In the video, he reacted strongly to the criticism leveled at him. He added his house was disturbed due to Khan. Turns out, he also filed a case against the woman in the Supreme Court.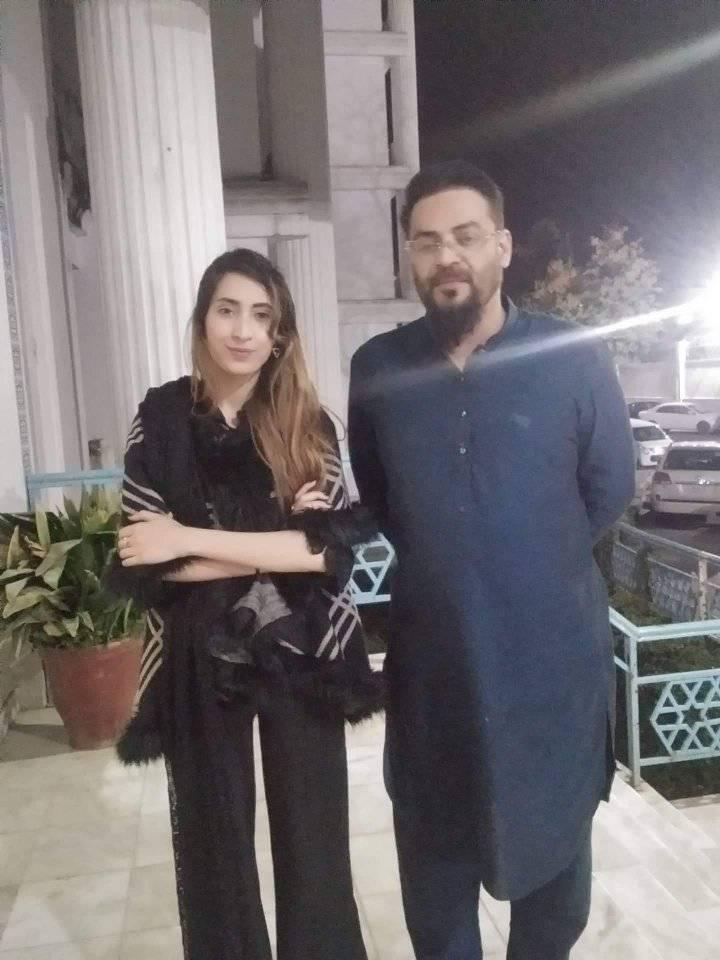 "Now is the time to bring lies to justice, my reputation has been irreparably damaged, my silence has been considered my weakness. I have been silent and patient for a while, but now the tolerance has ended," he said. "The woman has to prove all the allegations, a medical board will be formed. She and I will have a DNA test and then the truth will come out. The woman made serious allegations, for which there is no evidence."
Users are commenting on the post asking whether he and Tuba are still married. However, no statement was issued by Liaquat and his second wife in this regard until now.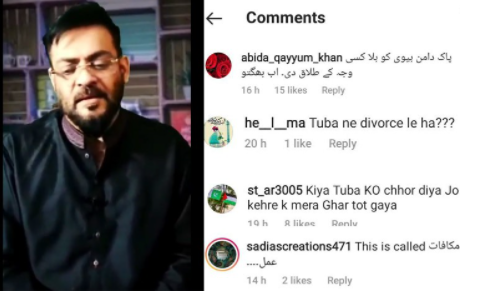 Check out his video message
While the video message of the PTI leader took the public by surprise, shortly afterward, Tuba's Instagram story reinforced the speculation that the two may have parted ways.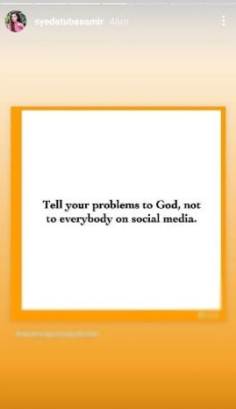 Although she did not name anyone in her story, social media users believe that it is for her husband Liaquat. While users are not only creating speculations on social media, many users also tried to ask Liaquat directly on social media.
Aamir Liaquat shuts down divorce rumors
A local portal shared a picture of Liaquat and his second wife, with a caption, "Aamir Liaquat has confirmed that his second marriage with Tuba has been ended just because of his third wife!" while tagging the two.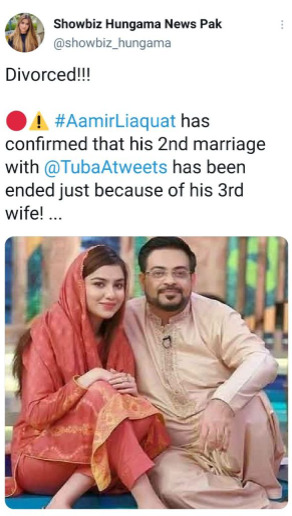 Having none of it, the infamous TV host lashed out at the user while shutting down the ongoing rumor.
It may be recalled that a model named Hania Khan claimed to be Liaquat's third wife recently. The self-proclaimed wife vigorously attacked his reputation. She accused Liaquat and his second wife, Tuba, of using black magic to harm her and whatnot. In fact, she even threatened to leak his nude.
Later, the model's own father declared her mentally unstable and apologized to Liaquat.
What do you think of this story? Let us know in the comments section below.