Pakistanis are reportedly detained by Russia at Moscow airport, the report came in on Friday which shows their bad situation.
According to a report circulating on social media, Pakistani spectators who landed in Moscow a few days back have been detained by Russian authorities. The report claims that the authorities of Russia at Moscow airport detained Pakistanis without citing any reason. In addition to this, the Pakistani spectators allegedly had complete documents.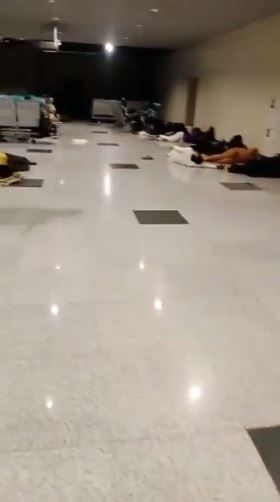 A video posted on a social media website showed the group of men being kept in a big room. The video showed a number of men lying on the floor, while several others can be seen sitting. As it appears, the room is big enough, and there seems to be enough space for everyone to fit in comfortably.
As per the report, these Pakistani nationals were visiting Russia for UEFA Euro 2020. However, their entry has been denied by the concerned authorities. "All of them have Fan IDs and Round Tickets along with proper Budget for Accommodation," the report reads.
Here is the video
According to a Twitter user, the embassy is already working on it for the last few days. He claims that those detained have fake IDs and that Russia is deporting them. Moreover, the delay is due to flights, he added.
Moscow is among the European capitals that beefed up security at their airports after the terror attack in Brussels.
A few years back in 2016 as well, at least 84 Pakistani traders were under detention by Russian authorities at Moscow airport. Around 130 Pakistani businessmen were taken to Russia by a private company to take part in an exhibition. However, the authorities at Moscow airport detained them without citing any reason. Of the around 130 men, 48 were deported back to Pakistan but around 84 still remained detained.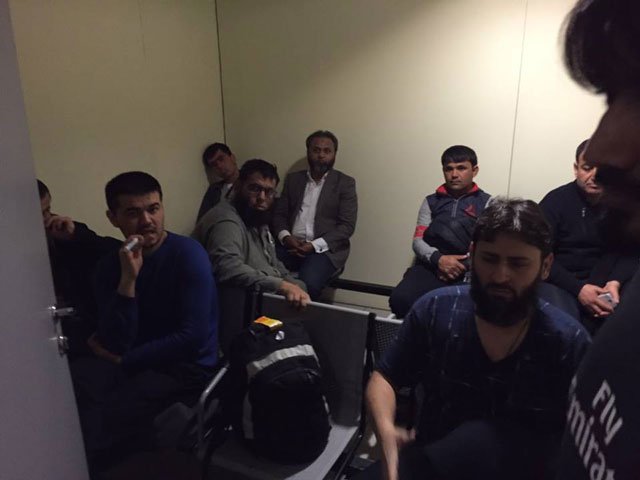 The emergence of the COVID-19 pandemic last year led to around 40,000 Pakistanis getting stranded in different counties. The total number of Pakistanis stranded was 39,748 and a majority of them were in the Middle East.
More than 25,000 Pakistanis came to the UAE on visit visas or lost jobs due to the economic impact of the COVID-19 pandemic. They are demanding to go back home. Later, hundreds of stranded Pakistanis in Dubai protested outside the Pakistan Consulate.
They demanded to be taken back to their home country. However, the demonstrators were soon dispersed by the cops for breaching the lockdown.
What do you think of this story? Let us know in the comments section below.