We all know what happened five years ago on the 2nd of May Pakistan time, 1st of May Amreekan time.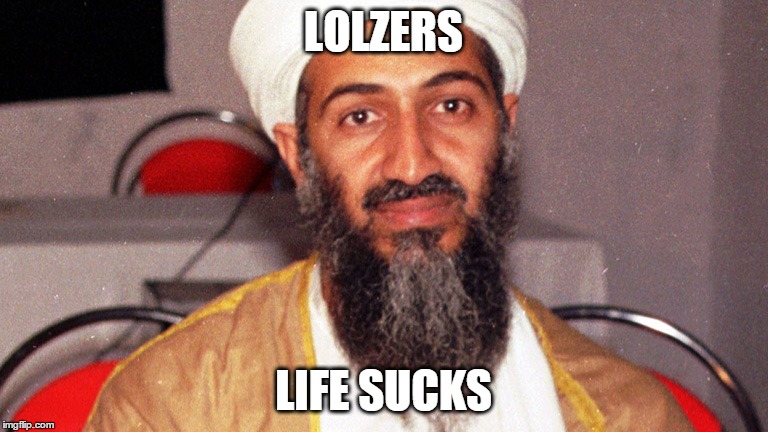 And CIA, being the super romantic law enforcement institution that it is, has decided to commemorate the five years that passed in a way that's a little…super fucking weird.
To mark the 5th anniversary of the Usama Bin Ladin operation in Abbottabad we will tweet the raid as if it were happening today.#UBLRaid

— CIA (@CIA) May 1, 2016
Understandably, people had a lot of feelings about this:
@CIA No, God, why?! This is not how you manage your brand on social media.

— Andi (@geekfitgirl) May 1, 2016
@CIA @CochraneCBC Really is an extremely weird thing to do.

— Edward L. Riche (@EdwardLRiche) May 1, 2016
.@CIA pic.twitter.com/OnSQ079DXB

— Caroline Framke (@carolineframke) May 1, 2016
.@CIA pic.twitter.com/fVTpRJapcD

— Freddie Campion (@FreddieCampion) May 1, 2016
@CIA You're drunk.Go home.

— JohnnyJet (@JohnnyJet) May 1, 2016
@CIA For the 10th anniversary, you should use memes.

— Alan Kestrel (@AlanKestrel750) May 1, 2016
But the CIA seemed to think it was a great idea and went full speed ahead with it anyway!
Join us beginning at 1:25 p.m. EDT today as we tweet the #UBLRaid as if it were happening today. pic.twitter.com/x8EBpW571f
— CIA (@CIA) May 1, 2016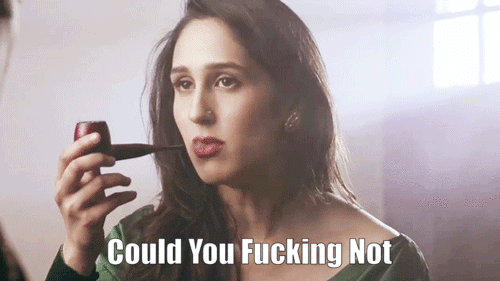 The story started off strong
Success of mission was culmination of years of complex, thorough & highly advanced intel ops & analyses led by CIA w support of IC.#UBLRaid
— CIA (@CIA) May 1, 2016
Which is basically a nice way of saying an old man had led them on a goose chase for years. Also, #UBLRaid?? Could they have not found another acronym that wasn't a name of a renowned bank in Pakistan!
They Listed the Important Recon they Found

Features
High walls/barbed wire
Double entry gates
No internet/phone connection
Trash burned not collected#UBLRaidpic.twitter.com/KyPIFPxA4d

— CIA (@CIA) May 1, 2016

You have to wonder how he managed to pass time without any internet or contact.
It seemed entirely crucial that we see the ~real life~ reactions of the white people watching the situation from thousands of miles away
3:30 pm EDT – @POTUS watches situation on ground in Abbottabad live in Situation Room#UBLRaid pic.twitter.com/59KPF7eUTr

— CIA (@CIA) May 1, 2016
And after all that build up, they very anti-climatically stated this:
.@CIA SPOILER ALERT! ?

— Andy Mai (@MaiAndy) May 1, 2016
3:39 pm EDT – Usama Bin Ladin found on third floor and killed#UBLRaid

— CIA (@CIA) May 1, 2016
LOL like people were going to let that boring ending slide

@CIA Thus ending the 2nd longest game of Hide-n-Seek.

— إمبريالي فخور (@dn9ne) May 1, 2016
@CIA pics or didn't happen

— Mike Vaughan (@Mike_Vaughan) May 1, 2016

Some people were still in shock over what really happened.
@scapesrus @CIA Did you just realize this

— Gov. Of The USA (@GovOfTheUSA) May 2, 2016
@CIApic.twitter.com/sOpHxW0ONC

— arky (@itsacheerocracy) May 1, 2016
But wait! The story wasn't over yet!
— Joe (@Brikka23) May 1, 2016
Really, CIA, REALLY. Was it necessary to draw this thing out even longer??
People were just so done with their Live-Tweeting Adventure.
@CIA "Let's relive a brutal assassination through LIVE TWEETS, what could possibly go wrong?"

— Shit Britain (@ShitBritain) May 1, 2016
@CIA STOP THIS ITS WEIRD.

— sadie walton (@fickle_barista) May 1, 2016
And then, it was over. It. Was. Over.
@CIA So this "live tweet" was a big success… looking forward now to the live tweet of the JFK assassination.

— Compliance Campaign (@compliancecamp) May 2, 2016
After all that drama and terrible story-telling, it's safe to say this individual summed it up best.
@cliffbeats_ @CIA cia not giving a single fuck today
— Dondreius (@Drejer) May 1, 2016
Almost makes you wonder what they'll do for the 10th anniversary!