Here's a triad of emotions you'll be able to relate to if you're a PTCL broadband user; frustration, frustration, and more frustration. Seriously, you'll never understand why the internet keeps disconnecting, or why the router will just stop working for days at a stretch. They'll milk you for all you have, deprive you of good service, and leave you in a whirlwind of anger and tears.
Here are some of the things you'll understand if you've been victimized by their 'customer ka paisa toh haram ka hai' motto:
1. You've had to sort out your priorities according to the internet's availability.
Too bad you have an assignment due tomorrow afternoon! You must wake up in the morning and complete it, IF the azeem PTCL decides to bless you with internet service.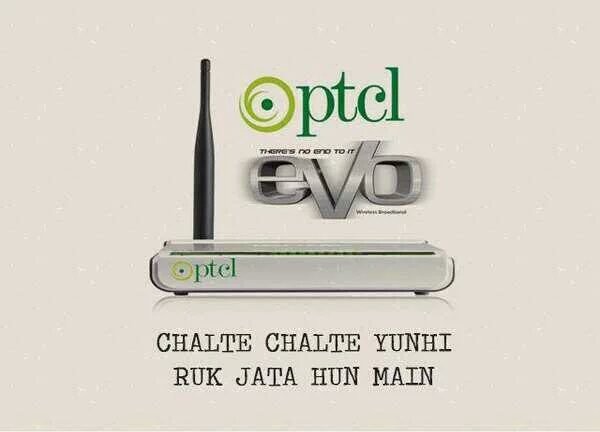 Source: facebook.com
2. Disconnectivity doesn't surprise you anymore. A healthy stable connection does!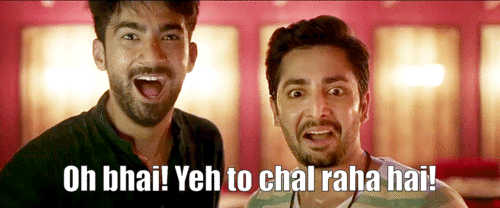 Source: tumblr.com
3. Streaming shows and movies is something you've long given up on.
Friend: Did you watch the latest GoT epsiode?
You: No.
Friend: Acha tumharay paas toh PTCL hai.
You:
Source: tumblr.com
4. Even though you know calling PTCL up will do absolutely nothing to improve the situation, you find yourself helplessly dialing their helpline number.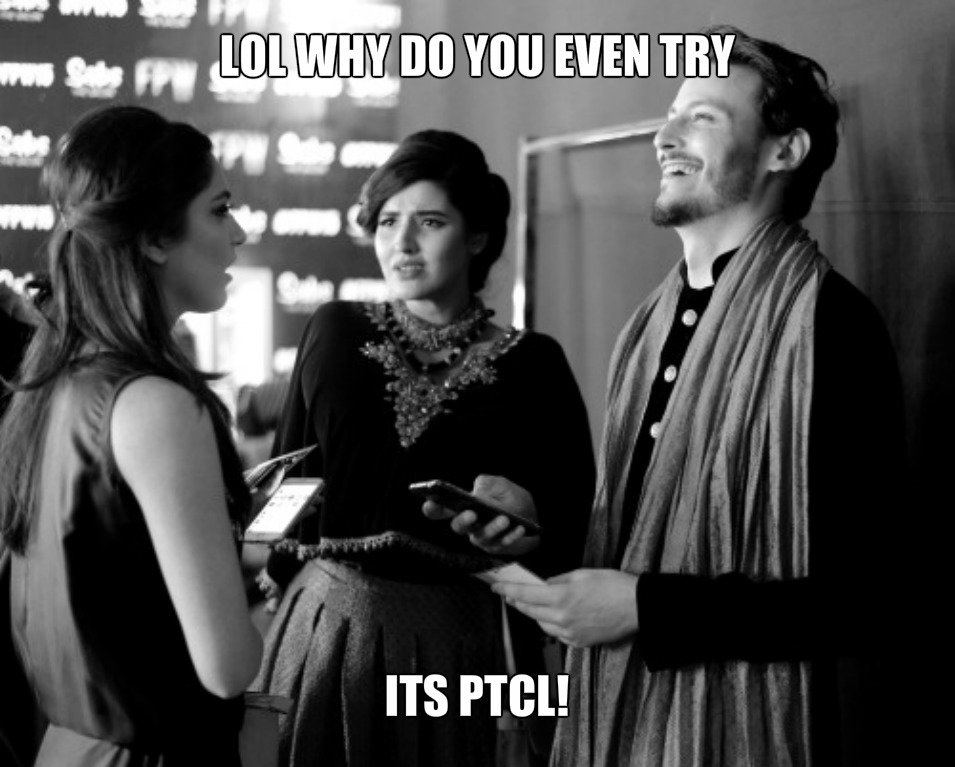 Source: tumblr.com
5. 634787 minutes later, and 522789 'yeh dabaen' later, you're still on hold with no one to rescue you from the exasperation.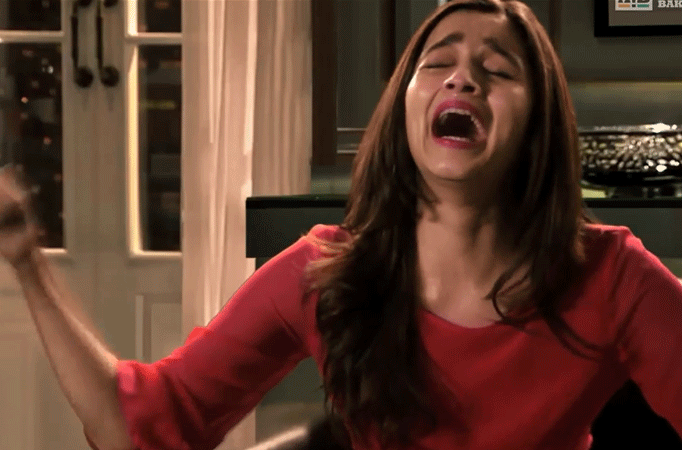 Source: gossipkatta.com
6. IF by some miracle, they pick up, you have to put up with the same, absolutely nonsensical conversation that you have learnt by heart now.
"Moaazrat chahtay hain apko pareshani ka samna karna para"
"Modem kisi heavy electronic device kay paas toh nai hai?"
"DSL light stable hai?"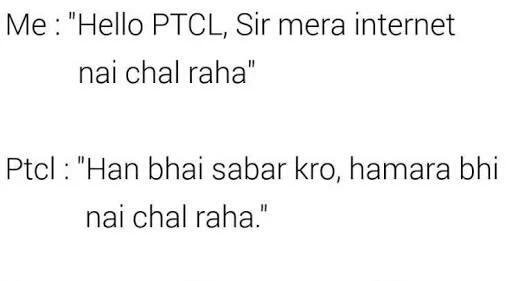 Source: twitter.com
7. When they promise to send help within 24 hours, not realizing you have work and 62676 assignments due..
By the way, the promised 'agent' never arrives.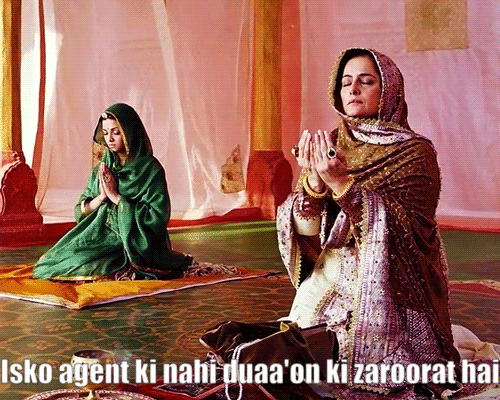 Source: tumblr.com
8. You've had to spend shitloads of money on 3G packages that consume the rest of your monthly budget.
Because who needs to pay for food and rent, right?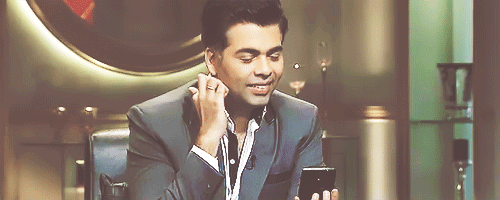 Source: india-forums.com
9. When they call you up to inform you of their "exciting new packages", you're like:
Jo hai pehlay usko toh chala do bhai…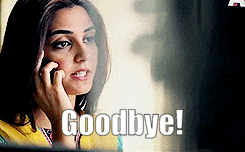 Source: tumblr.com
10. IF, God forbid you have PTCL, and you commit the grave error of entering into a long distance relationship:

Source: tumblr.com
Seriously, though. It's extremely irresponsible, and highly unethical to keep hoarding large sums of money from your customers, without providing the service (forget good quality service!).