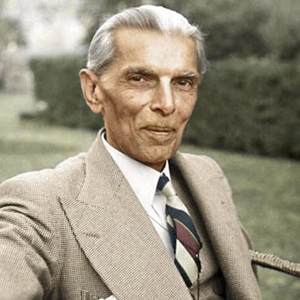 Early life 
Muhammad Ali Jinnah was born in Karachi on 25th December 1876 in Pakistan, now previously a British-controlled part of India. Muhammad Ali's father's occupation was trading and his mother was a homemaker. Muhammad Ali Jinnah Bhai was enrolled in school at six in Sindh Madrasatul-Islam, now known as Sindh Madrasatul-Islam university. Jinnah was 
His father enrolled him in school when he was six—the Sindh; Jinnah was not so concerned towards his studies and to his studies and loathed arithmetic, love to play outdoor games and enjoy with friends. While his father was worried about his studies and especially arithmetic as it's going to be an essential subject for business. As time passes, Jinnah Bhai Poonja's trade business flourishes really well; he trades in many goods like cotton, wool, oil, weeds, and for export, he had grain. 
In 1887 Jinnahbhai's only sister named man bai, came to visit them from Bombay. Mohammad Ali shared a powerful bond with her aunt, and she used to like him too. She wanted her nephew to get a better education in a big metropolitan city like Bombay so she requested her brother to do so. It was a tough decision for her mother as she loved him a lot and couldn't even think of seeing him live apart. In Bombay, he joined a primary school and continue their education; it was a typical schooling system and primarily relied on learning method was by memorization which his brilliant mind rebelled this highly spirited child remain there for six months. 
He then returned to Karachi upon his mother's insistence and again joined Sindh Madrasatul-Islam. There he also bunks classes and does other fun things like riding his father's horses; horse riding fascinated him and enjoy reading some poetical stuff. Even as a child, he didn't fear being right and doing right and like to remain uncontrolled.
Jinnah's parents then decided to enroll him in another reputable school Christian Missionary Society High School hoping this time he will show interest in studies and learn with concentration there. He develops an admiration towards his father's colleague in business named Sir Frederick Leigh Croft, and sir also recognizes the potential within him. He offered him an apprenticeship such kind of offer was back then a dream for many boys, but the luck goes for only a few and Jinnah was indeed one of the lucky men. After hearing this offer to Jinnah, his mother was again being fearful of losing him, made a decision to get him married before leaving for London. Believing in a notion that marriage will bring him back real soon.
Fact File
Birth Date – 25th December 1876
Birth Place – Karachi, Pakistan
Died– 11th September 1948
Age – Died at 72 
Father – Jinnahbhai Poonja 
Mother – Mithibai 
Siblings – seven (eldest among all)
Marital Status – Married: Emibai (first wife). Rattanbai (second wife)
Nationality – Pakistani
Occupation – Lawyer
Known for: Founder of Pakistan, First governor-general of Pakistan
Early Marriage at 15
Upon his mother's desire, the young boy got married at the age of 15 to a 14-year-old girl emibai; he continued his studies until London's departure. He leaves Karachi in 1893, not knowing the fact he was seeing his wife and mother for the last time. A few months passed by his wife died, and unfortunately, his mother also passed away during the time he had in London for the apprenticeship. 
Went Abroad For Higher Studies 
He completed his stay in London for three years as per the apprenticeship; upon arriving in London, he also took an interest in India's affairs.
Even though his father was furious when he learned Jinnah's change in plan concerning his career path. At that point, Jinnah's father could not change what his son had decided in his mind. That was when Jinnah was entirely alone in his decisions, with no moral support from his father or Sir Frederick's help. They left him with his preferred course of action without a pillar of counseling and support to fall back upon. But It would not be the only time in his life when he would be isolated in a challenging position. But with no hesitation, he set off on his chosen task and managed to succeed.
In June 1893, he joined Lincoln's inn; from there, he further developed an interest in political affairs and the glamour at the house of commons, and speeches he heard there slightly bring the desire to be there. 
Quaid As A Lawyer
After being qualified as a barrister in England and having made his mark in India, Jinnah's name was added to the 'list of skilled lawyers' educationally linked to Lincoln's Inn. Jinnah practiced both law and politics for half a century; he made his way as an advocate and received a lot of appreciation and positive feedback as a leader of the Indian Muslims. Upon leaving England and India traveled to India, he had no idea that he will be the one, would be fighting in the most upfront manner for muslins and their freedom. His most enormous achievement was going to win the case of the two nations theory, Indian and Muslims, being a separate entity.
In 1896 Jinnah left London for India; he then decided to go to Bombay after a short stay in Karachi. He opted for Bombay since it offered scope for his legal facilities and ground for his political ambitions. Bombay had the brightest constellation of India's lawyer-politicians at that time. Some great lawyers, politicians, and many more renowned men were based in Bombay.
On August 24, 1896, He was enrolled as a barrister in Bombays' high court. His father's business had suffered severe losses by then, and he could hardly get any money for a year or so but he not once stopped helping the poor and deprived, even in his unstable financial position. On June 10, 1910, he wrote a letter to the Times of India, Bombay, issue; he appealed to the Muslim Community's wealthy sector in Bombay to support Muslim orphanages in the city. He donated a handsome amount to the orphanage when his professional practice was not even flourishing. By 1900, he was introduced to Bombay's acting advocate-general, John Molesworth McPherson, and was invited to work with him in his office. But after his constant efforts, he succeeded in over passing all the obstacles in his way to becoming a leading lawyer of India. He won many prominent cases through powerful advocacy and legal logic
Jinnah also appeared in the annual session of the All India Congress, Calcutta, 1906, made a significant speech that revolves around issues they were having. He called for a systematic political union among the Indian people of all creeds and classes. Through the proper union, all the people for their freedom get a channel which was an absolute necessity. To him, all people must have a clear union; without a proper track, all the efforts and struggles will go in vain, they must decide their massive mission and the medium to get through.
Jinnah reiterated this call for national unity at every single political meeting he appeared in those years, and he emerged as true Ambassador of Hindu-Muslim unity. But soon after he realized that Hindu and Muslims had differences. 
Struggled For A Separate Nation 
Jinnah, after being clear on a point that Muslims are two distinct entities, they have diverse cultural, social, and religious norms hence cannot live together. And from then, the struggle for a separate nation started that took the lives of many. After heart-wrenching sacrifices, Muslims made with Quaid e Azam's leadership assistance got success in making Pakistan.
Quaid-E-Azam As Governor General 
Quaid-E-Azam Muhammad Ali Jinnah became the first Governor-General of the newborn state of Pakistan on August 15, 1947. The additional responsibility was like a bed of thrones for him. The new country many problems like 
refugee rehabilitation,

the issue of princely states, 

agriculture upbringing, 

forming of a new constitution 

and financial strains etc. 
Quaid-E-Azam Muhammad Ali Jinnah tackled these problems boldly and with failing health in such a manner that its parallel can not be found rarely in the history of the world. His governing period last for a year only (1947-48).
The Legend
Quaid-E-Azam Mohammad Ali Jinnah, the leader of one hundred million Muslims, fought for their religious, social, and economic rights, freedom, and what they are deprived of. During history, no single man had as much power as the Quaid-E-Azam Muhammad Ali Jinnah and yet remained loyal to his work and mission without being corrupted by that power. And not any man single-handedly created a whole nation in history and altered the world's map, but Jinnah did so and became a legend, a founder and father of the country. Stanley Wolpert has paid tribute to Jinnah with such perfectly aligned words;
 "Few individuals significantly alter the course of history. Fewer still modify the map of the world. Hardly anyone can be credited with creating a nation-state. Mohammad Ali Jinnah did all three."
Death and Legacy
He got very little time after becoming governor-general of Pakistan; on 11th September 1948, he died of tuberculosis in Karachi, Pakistan, where he was born.
Now, Jinnah is honored with having the exemplary leadership qualities and audacity to changed the destiny of Muslims in the Indian subcontinent. As per Richard Symons said about Muhammad Ali Jinnah that 
"Contributed more than any other man to Pakistan's survival." 
Jinnah with good humor and his vision for Pakistan was grounded on the principles of two-nation theory, social rights, and equality, which he aimed to realize under his slogan of "Faith, Unity, and Discipline."  After the significant loss of his death, Jinnah's successors were held accountable for making Pakistan's nation that Jinnah had worked for so determinedly.