While tens of thousands of Muslim worshipers prayed at the nearby Al-Aqsa Mosque on the holy night of Laylat al-Qadr, clashes broke out between Palestinian protesters and Israeli police outside the Old City of Jerusalem on Saturday. Pakistani social media users and celebs give a wake up call to all Muslims around the world to raise their voice for the Palestinians.
Sheikh Jarrah residents and other Palestinians arranged a peaceful sit-in to support their neighbors, friends, and families. They were being forced out of their homes to allow for additional Israeli settlements and attacked by Israeli forces.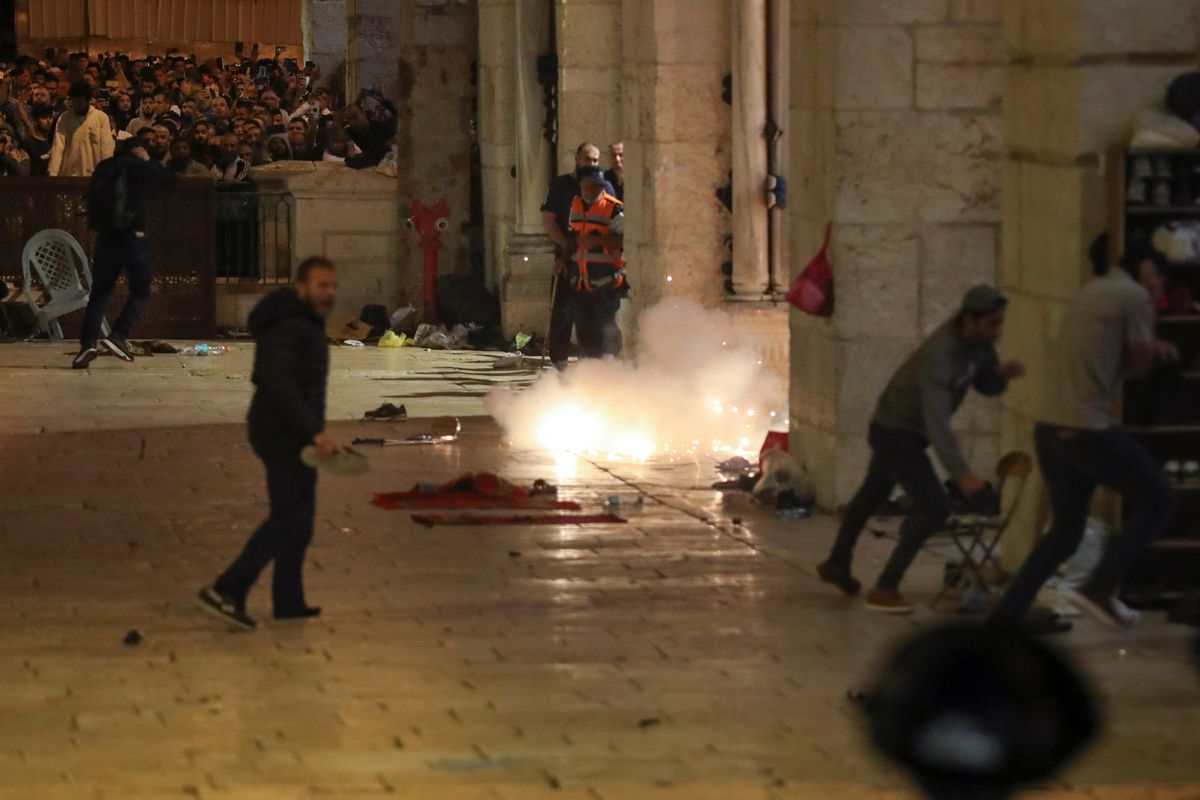 The Israeli soldiers invaded the hospital where the Palestinians were being treated. They injured the medical staff and leaving people with nowhere to go. The attack has spurred on people all around the world to speak out and ask world leaders to do something about it. After the events of the night unfolded, many took to social media and expressed their anger and shock over the atrocities committed by Israel.
Celebs such as Asim Azhar, Naimal Khawar Khan, Farhan Saeed, Feroze Khan among others called out the barbaric takeover by Israel's forces in the Holy place.
Prime Minister Imran Khan also took to Twitter on Sunday to condemn the Israeli police's attack on Palestinian worshippers at Jerusalem's Al-Aqsa Mosque on Friday. In addition, the premier offered his support to the Palestinian people. In his message, the premier urged the international community to take immediate action to protect Palestinians and their legitimate rights.
#WakeUpMuslimUmmah trends on Twitter
The Israeli police fired rubber bullets and stun grenades towards rock-hurling Palestinian youth amid growing anger over the potential eviction of Palestinians from homes on land claimed by Jewish settlers.
At least 205 Palestinians and 17 officers were injured in the night-time clashes at Islam's third-holiest site and around East Jerusalem, Palestinian medics and Israeli police said, as thousands of Palestinians faced off with several hundred Israeli police in riot gear.
Tensions have run high in the Sheikh Jarrah area all through the week as Israeli settlers swarmed in after an Israeli court ordered the eviction of Palestinian families. Al-Aqsa is the third-holiest site for Muslims. Jews call the area the "Temple Mount" and claim it was the site of two Jewish temples in ancient times.
Israel occupied East Jerusalem, where Al-Aqsa is located, during the 1967 Arab-Israeli war. It annexed the entire city in 1980, a move that has never been recognized by the international community. Meanwhile, the Palestinian territory has been under a crippling Israeli blockade since 2007.
What do you think of this story? Let us know in the comments section below.