Pro–Israel media coverage of Israeli–Palestinian conflict and victimized narratives is no news. Several western organizations and journalists provide biased coverage of the ongoing genocide against Palestine. Portraying Israel as the victim, these outlets offer a moral justification of violent acts and thus advocate ethnic cleansing of Palestinians.
Calling spade a spade did not sit well with CNN's news anchor Bianna Golodryga who baselessly labeled Foreign Minister Shah Mahmood Qureshi as 'anti–Semitic' for opining on Israel's massive influence over western media. The live interview sparked a long–awaited discussion all across the globe, highlighting the anchor's groundless accusation of anti-Semitism against Pakistan's FM.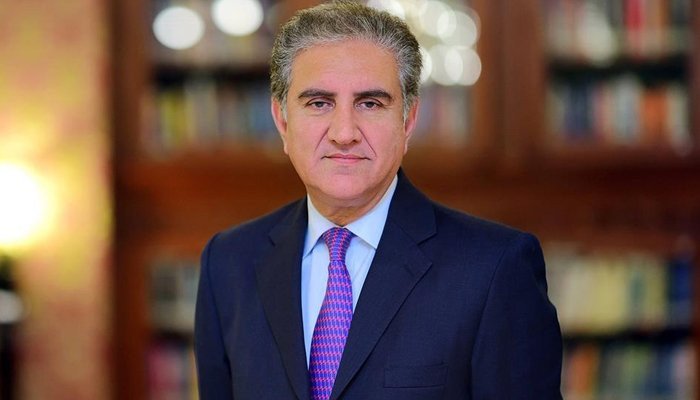 Commencing the interview with Qureshi talking about a possible ceasefire between Hamas and Israel, the minister said, "I am convinced, the tide is turning. I am convinced the public pressure, the pressure of public opinion mounting, and the ceasefire are inevitable. Israel is losing out. They are losing the media war despite their connections."
"What are their connections?" Golodryga asked. Qureshi chuckled and said, "Deep pockets." The anchor, dumbfounded, once again asked him to elaborate. "Well, they're very influential people. I mean, they control the media," the minister spelled it out.
Qureshi prompted a quick pushback from CNN's journalist who painted his statement as "anti–Semitic".
CNN journalist called out for false allegation
Truce ends 11 days of Israel bombardment of Gaza
An Egyptian-mediated truce between Israel and Hamas came into force early on Friday, bringing an end to 11 days of violence that caused widespread destruction in Gaza. Celebrations were heard on Gaza streets in the minutes after the truce began. The joyful crowds also took to the streets.
Qureshi, who had urged the UN Security Council to issue a call for an end to Israel's devastating violence against the Palestinians in Gaza, welcomed the ceasefire.
Palestinians, many of whom had spent 11 days huddled in fear of Israeli shelling, poured into Gaza's streets. Mosque loudspeakers feted "the victory of the resistance achieved over the Occupation [Israel]."
While tens of thousands of Muslim worshipers prayed at the nearby Al-Aqsa Mosque on the holy night of Laylat al-Qadr, sparking clashes between Palestinian protesters and Israeli police outside the Old City of Jerusalem on May 9, erupting 11-day-long violence genocide against Palestinians.
Earlier, Moeed Yousuf, Special Advisor to Prime Minister (SAPM) on National Security and Strategic Policy Planning, exposed the evidence of the Indian government funding terrorist activities and attacks in Pakistan during an interview with an Indian journalist. He unveiled the mastermind of the 2014 terrorist attack on Army Public School (APS) in Peshawar's connection with an Indian consulate.
What do you think of this story? Let us know in the comments section below.