Actor Rhea Chakraborty reportedly revealed the names of Bollywood personalities who may have consumed drugs. She made the revelation to the Narcotics Control Bureau (NCB) during one of her interrogations in connection to the Sushant Singh Rajput death case.
As per a report by Times Now, the actress has now named 25 A-lister Bollywood celebs in connection with the drug cartel. Chakraborty has also taken three names including Sara Ali Khan.
The other two people that partook in recreational drugs included actor Rakulpreet Singh and designer Simone Khambatta. She reportedly confessed that the three did drugs with her and Rajput.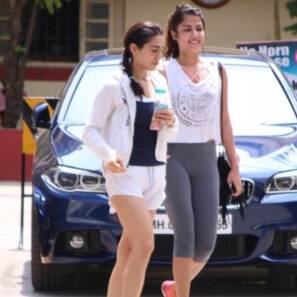 Among them, Khan did the movie Kedarnath with the late actor. As claimed earlier by Samuel Haokip, Rajput's friend, she was reportedly in a relationship with him back then. Meanwhile, Rakulpreet is close friends with Chakraborty and knew Rajput well too.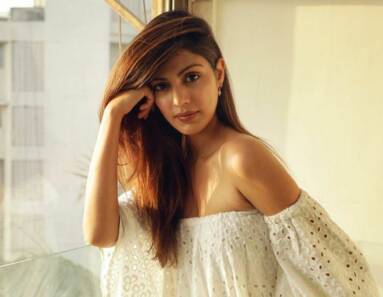 Chakraborty took the lid off Bollywood's deep-rooted connections with the drug mafia, naming as many as 25 top actors and a  powerful movie producer. To probe the claims, NCB has formed a 5-member team that will very soon summon Khan, Rakul, and 8 other actors. According to reports, the three people are already under the radar of NCB. 
Moreover, she also went on to allege that Rajput got addicted to drugs while shooting for Kedarnath in 2016.
Netizens outraged over the shocking revelation
The revelation has sparked outrage on Twitter with netizens shaming the three people. Khan, the most popular of the three saw her name trending with many demanding to remove the Pataudi princess from all product advertisements.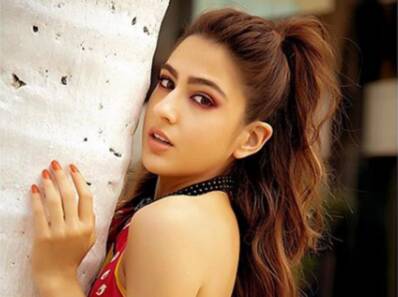 In addition to this, the hashtag #saraalikhan has been trending on Twitter. So much so that the Twittersphere has been flooding the social media platform with tweets commending the NCB. Not only this but also shaming the 3 ladies, with Khan in the limeight.
As per some sources, Chakraborty during her interrogation, specifically named the above-mentioned individuals who consumed narcotics substance. Moreover, Chakraborty initially refused to claims that she consumed drugs, but later confessed to taking them.
After much grilling, she confessed to partaking marijuana. Previously, her lawyer had denied that her client had ever consumed banned substances. In fact, he had even offered for her to undergo a drug test.
In case you missed, the model-turned-actress came under the scanner after Enforcement Directorate shared her recovered WhatsApp chats with CBI and NCB that pointed towards a possible drug angle.
Subsequent to that, the NCB began its own probe and later on arrested the actress in connection with the procurement of drugs. Not only that, but the agency also arrested her brother Showik, Rajput's house manager Samuel Miranda, and staff Dipesh Sawant on the same charges.
Sushant Singh Rajput was found hanging in his Bandra apartment in Mumbai on June 14. The recent drug angle has opened a can of worms with new developments unraveling shocking details every day.
What do you think of this story? Let us know in the comments section below.