After long hue and cry did the Pakistan Telecommunication Authority unbanned PUBG last month, so normal service for players could resume. But a bad news in the form of hacking canceled PMCO by PUBG.
Soon after the PTA unbanned PUBG, all eyes were set on the PMCO (Pubg Mobile Club Open).
The PMCO Fall Split (Pakistan) began yesterday. Thousands of teams played the qualifiers of the event, but only 32 teams from Pakistan qualified. The best teams of Pakistan were all present in the tournament, including Bablu, Portal E-Sports, F4, SOLO, among many others.
The stage was set and the players were excited. However, when the first day of PMCO Fall Split for Pakistan began, thousands of hearts were left broken. Right from the first match of the Group Stages, it was evident that many teams were hacking, while the matches were LIVE.
PUBG cancels PMCO and it dies its death due to hacking
Teams like SXN, IDL, and 247 were called out by the community for using multiple hacks including ESP and Magic Bullet. From the get-go, the Youtube comments from fans were about the use of hacks by multiple teams on the opening day. Throughout the 4 matches, many clips were recorded and shared in the PUBG community of Pakistan.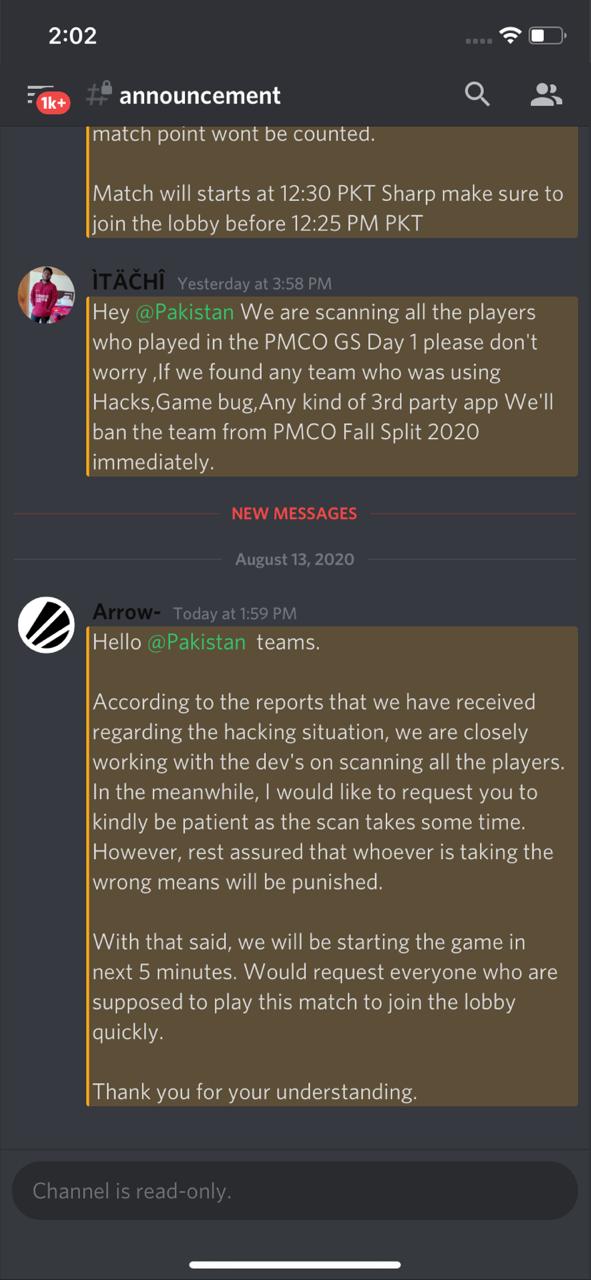 After hearing the grievances, the PUBG moderators assured Pakistani teams that they would look into the matter and ban all hackers. However, when the second day of the PMCO began, the same happened again. A team named FOOLS managed to get 19 kills in the first match while compromising their play. Even the commentators were shocked as to how good the team was playing.
Soon after the game one end, two teams boycotted the PMCO Fall Split. After the second game, it became obvious that the teams involved in the tournament had enough. The third game of the PMCO never began as it was canceled by PUBG because all the elite and respected teams of Pakistan, including BABLU, boycotted the tournament due to hacking.
The PUBGM mods urged the teams to join the game and promised to take action against hackers. However, by that time, it was already too late. Thus, the play was suspended and the teams were informed that the PUBGM Fall Split for Pakistan was officially canceled.
The future of the tournament remains undecided, but as for now, the PMCO has been canceled by PUBG due to hacking issues.
What do you think about this story? Let us know in the comments below.