Following strong backlash from Pakistanis, PTV Sports anchor Dr. Nauman Niaz issues an apology to Shoaib Akhtar for his inappropriate behavior during a live show.
In a statement on a YouTube channel Thursday, the anchor said that the reaction to what he did on-air was justified. "I apologized thousands of times over my conduct," he stated.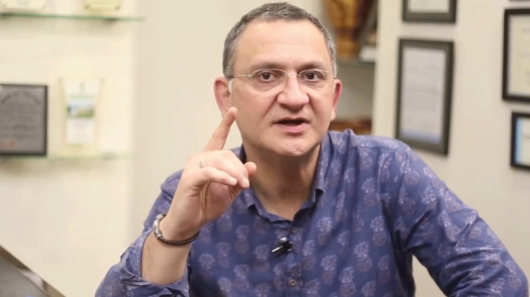 "Whatever the reason, I had no right to do all this on-air, it was my fault. Shoaib Akhtar is a star and I love his cricket," Dr. Niaz said. More so, he shared that after the program, his father said that he did not expect this (behavior) from him (Niaz) and that it was a terrible mistake.
Accepting his mistake, the anchor admitted he should have handled the situation better since Akhtar was the star on the show and he [Niaz] was only the host. "It should not have happened," he added. "I am ready to pay the price and am paying."
Have a look at it
Speaking on Geo News program Jashn-e-Cricket, Akhtar earlier said he had forgiven Dr. Niaz for the sake of the country and state institutions. He claimed that he waited for the anchor to apologize but when he did not, it compelled him to leave the show.
PTV said last week that anchorperson Dr. Niaz and former fast bowler Akhtar will be taken "off-air" until an inquiry committee formed to investigate the heated exchange between the two completed its inquiry.
The state broadcaster shared a statement on Twitter that said that neither of the two will be allowed to participate in any PTV program until the inquiry is completed and all the facts become clear.
Reacting to the announcement, the former cricketer said, "Well that's hilarious. I resigned in front of 220 million Pakistanis and billions across the world. Is PTV crazy or what? Who are they to off-air me?"
Recapping the episode
The former fast bowler, Akhtar, quit and walked off a Pakistan Television (PTV) show after being insulted by Dr. Niaz. The spat between the two took place during a post-match analysis after Pakistan's win against New Zealand in a T20 World Cup fixture.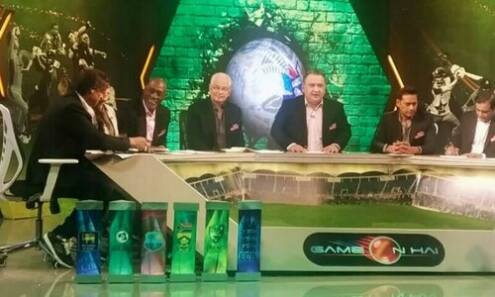 To one of Akhtar's comments, the anchor said, "You are being a little rude so I don't want to say this but if you're being over-smart then you can go. I am saying this on-air".
As the show resumed after a break, Akhtar apologized to the guests on the panel and announced his resignation from PTV because of "how he was treated on national television".
What do you think of this story? Let us know in the comments section below.