In the wake of Pakistan's victory over New Zealand on Tuesday night, one would expect that the focus would be on the match analysis, but instead the spotlight was on Shoaib Akhtar and anchor Dr. Nauman Niaz's spat.
The former fast bowler, Akhtar, quit and walked off a Pakistan Television (PTV) show after being insulted by Niaz.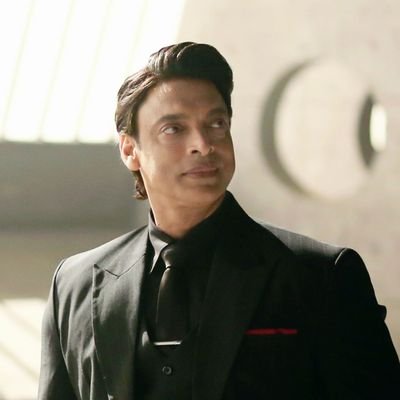 They appeared on PTV Sports program Game On Hai alongside guests including West Indies batting legend Sir Vivian Richards, former England captain David Gower, former Pakistan women's captain Sana Mir and former fast bowler Umar Gul. Panelists discussed Pakistan's five-wicket victory over New Zealand in the T20 World Cup match.
Speaking about Pakistan's squad, Akhtar credited the Pakistan Super League's Lahore Qalandars franchise for discovering Shaheen Shah Afridi and Haris Rauf. In response to Akhtar's comments, Niaz snapped. "You are being a little rude so I don't want to say this but if you're being over-smart then you can go. I am saying this on air," said Niaz.
As the show resumed after a break, Akhtar apologized to the guests on the panel and announced his resignation from PTV. The former cricketer said that he could not continue with the program because of "how I was treated on national television".
Videos of the confrontation circulated on Twitter, prompting Akhtar to issue a video message to explain the situation.
Check it out:
While termign the incident "unpleasant", Akhtar said Niaz was being "obnoxious" and had asked him to leave for "no rhyme and reason".
"He sidelined me after abruptly insulting me — a national star — on national TV and then went on break. I realised that superstars and foreigners are sitting and what image would be delivered. So, I asked Nauman to end the matter otherwise what you've done with me will go viral and there will be no solution to that."
Akhtar said he had asked the anchor to apologise to him. However, Niaz did not which compelled him to leave the show. "I tried my level best to repair the damage [in] the programme," Akhtar added.
Subsequently, social media erupted with politicians, journalists, and media personalities criticizing Niaz's behavior after the incident.
Nauman Niaz garners massive criticism
Anchorperson Dr. Shahid Masood, meanwhile, praised Akhtar as a very "sophisticated person" in reality. "Maybe doing all this with our heroes has become our new national behaviour," he tweeted.
Journalist Waseem Abbasi said such misbehaviour with a "cricket legend" in front of guests was "unacceptable".
Nauman Niaz comments on the matter
Meanwhile, PTV administration took notice of the incident and formed a committee to probe the incident, according to a statement posted on its sports channel's official Twitter account.
The the first session of the committee will be held today and probe the situation that occurred between Niaz and Akhtar.
What do you think of this story? Let us know in the comments section below.