Previously, the Capital Development Authority (CDA) had decided to open a drive-in cinema in the city so citizens can benefit from a safe outdoor activity amid the pandemic. Over this weekend, Islamabad's drive-in cinema really kicked. More so, despite some setbacks, it turned out to have quite a houseful outcome. Some Islamabadis are not happy with the drive-in cinema, let's see why!
Last month, the authorities decided that the films will shown on weekends at first. If, by good hap, a positive feedback is received from people, the cinema will be opened on alternate days as well wherein people will be able to watch films whilst sitting in their cars.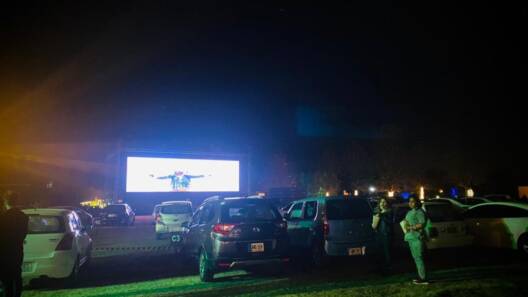 According to the details, a large screen has been set up at the Parade Ground adjacent to the Islamabad Highway. The deputy commissioner, Muhammed Hamza Shafqaat sharing photographs of the cinema, said that he eyes improving it in the future.
Speaking to the Associated Press of Pakistan (APP) last month, Shafqaat had said drive-in movie theatres have the advantage of in-person viewing while staying in the comfort, privacy, and safety of your own vehicle.
Is it worth it though?
The cinema was opened a day earlier, in an attempt to provide entertainment to people during the COVID-19 pandemic. Day 1 kicked off with Spiderman Far From Home. While day 2 had lined up, Jumanji The Next Level played on Day 3.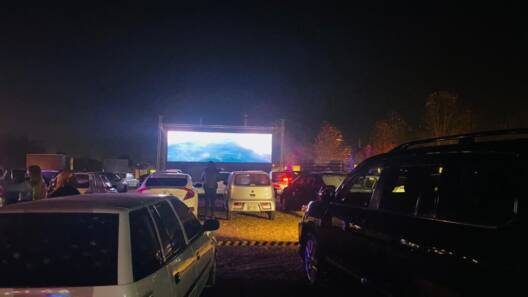 When the idea of drive-in cinema emerged, the objective was a cheap movie night. However, the organizers thought they could get away with charging Rs1000 per ticket. Clearly, it is not a sustainable decision given only two people really get a good view of the screen while seated in any vehicle.
In addition to this, if more than two people want to watch the movie together, it would mean another vehicle, thereby meaning buying another ticket. So, Islamabadis are not quite happy with this idea of drive-in cinema.
Besides that, in the videos that are circulating on social media, it can be seen that people got out of their cars for a better view. Wasn't watching the movie from the car the whole idea though?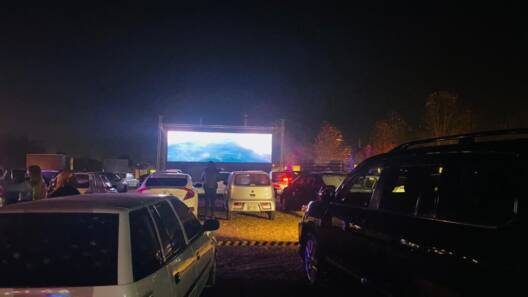 On the bright side, since Jazz was an organizing partner, using the Jazz Cash App to buy the ticket resulted in a 50% discount on the tickets and for all purchases from the snacks vendors.
In fact, people were allowed to bring their own snacks too. As of now, movies will be premiered from Friday to Sunday at 5:30pm.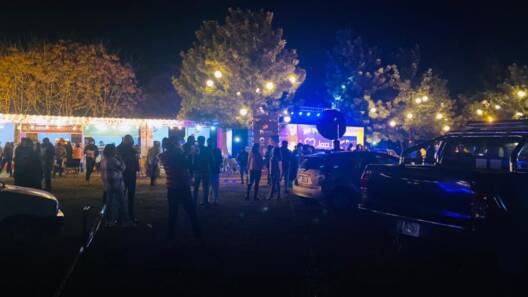 Meanwhile, Federal Minister for Interior Sheikh Rashid has ordered a reduction for the cinema ticket from Rs1000 to a mere Rs50 per car.
People don't seem happy with the drive-in cinema especially with its location
Some are afraid of it becoming yet another 'dating point'
Motorcyclists feel left out
Last year, many couples were caught in an 'indecent act' in Lahore's DHA cinema through night-vision cameras. We can only hope the same does not happen here as well.
Read More: Pakistani Movies: With Visuals Like Skyfall, And Ironman 3, 'Jalaibee' Soon To Hit The Cinemas
What do you think of this story? Let us know in the comments section below.