Former actress and actor Hamza Ali Abbasi's wife Naimal Khawar Abbasi has been treating her fans with photos and videos from her sister's dholki and other events, and the gorgeous diva can be seen slaying in different wedding outfits and jewelry. Lately, the actor's video of dancing at her sister's wedding went viral. While some liked it, others seem to be trolling her and her husband.
While some of you might know her as Izza from Anaa, others may know her as Mahgul from the movie Verna. Khawar gained popularity when Pakistan's top leading actor Hamza Ali Abbasi tied the knot with her seemingly out of nowhere in August 2019, the couple quickly became the hottest in town.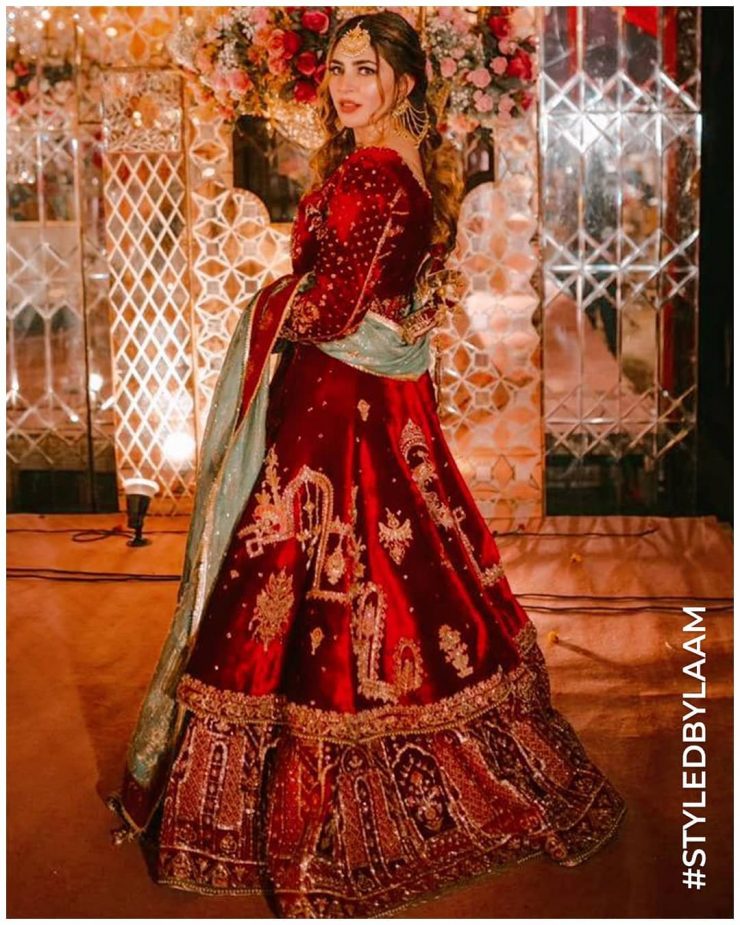 Seeing Khawar all dolled up on her sister's has fans and followers totally hooked! We all noticed a girl with blonde hair at the latter's wedding, and after some research found out that she is actually Khawar's sister – Fiza Khawar who is a lawyer by profession.
Recently, the Anaa star took to her Instagram handle shared a heartfelt note as her baby sister ties the knot. We too wish all the best to the bride-to-be.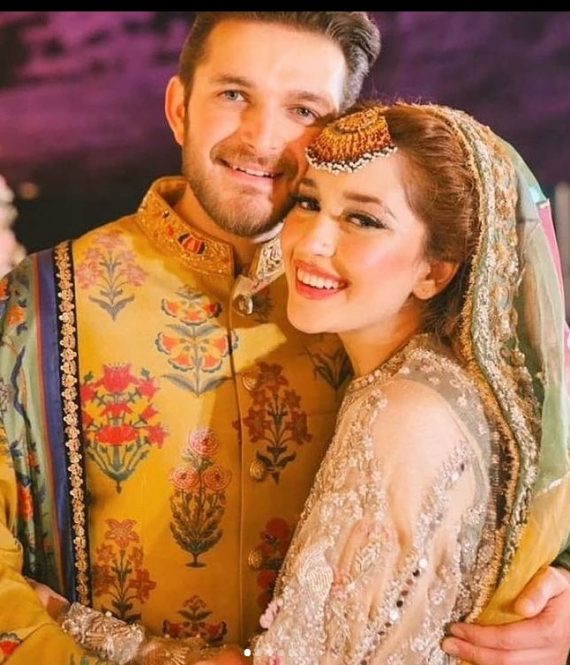 A day before yesterday, Khawar's sister tied the knot in a beautiful wedding ceremony. The event was kept private with close family and friends in attendance. Donning a gorgeous maroon outfit, Khawar looked absolutely stunning while Fiza made a beautiful bride. The 27-year-old danced her heart out at her sister's wedding.
Have a look at one of the dance videos
Just look at how happy and stunning Khawar looks! But oh, the moral policing in Pakistan is never-ending. So this time, the trolls, who apparently have nothing better to do, pour scorn on the actor for dancing while her husband Abbasi lectures others to follow the teachings of Islam.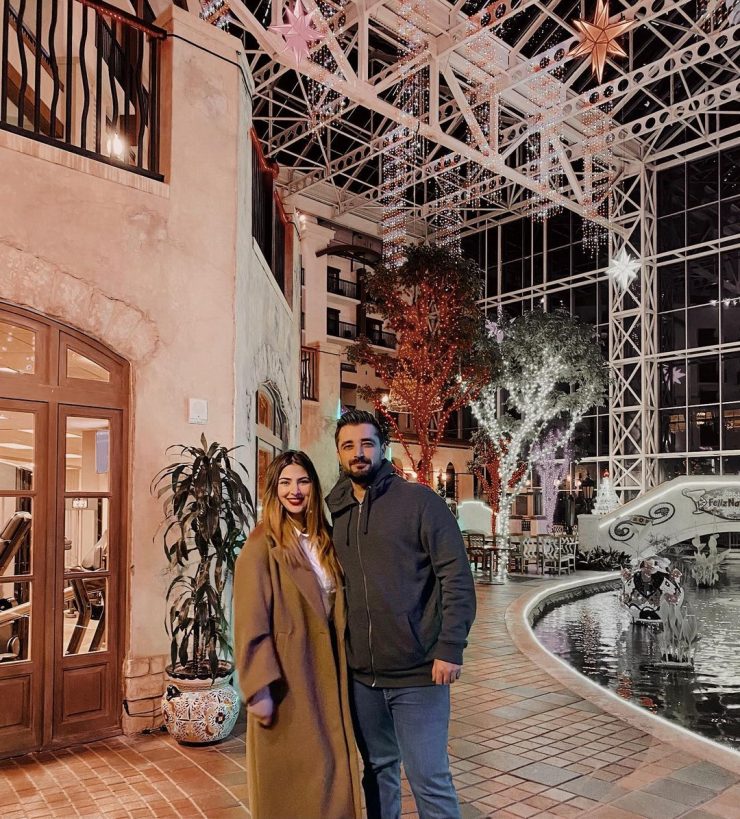 The famous Pakistani actor Abbasi took a sabbatical from the media to pursue a path of spirituality. The actor-turned-preacher also often shares his thoughts and understanding of religion on social media. He also takes out time to interact with his followers and other social media users and explains the things they do not understand.
Hence, seeing the wife of a 'preacher' rock the dance floor did not sit well with the social media users. Many advised Abbasi to start his charity from home rather than teaching the world about Islam.
Hateful & trolling comments poured in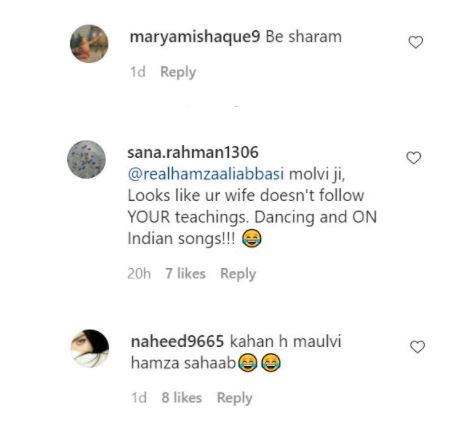 'Isn't her husband against item number?'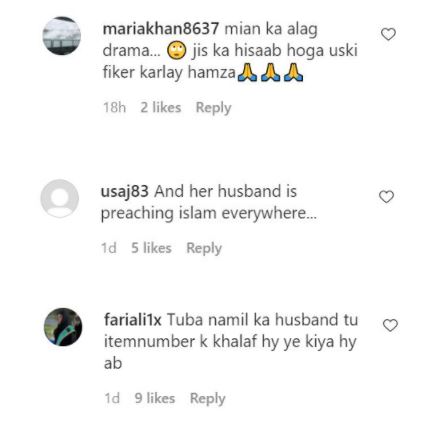 'Her husband left media and she is dancing with men'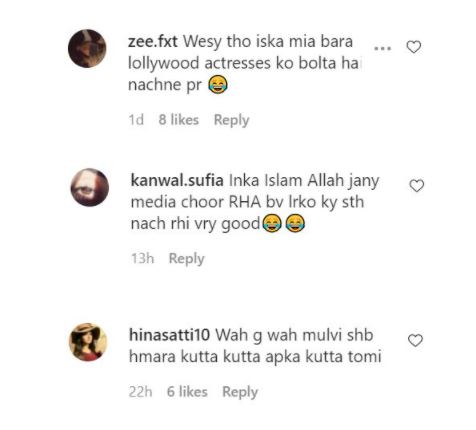 Downright brutal, don't you think? We can only hope that our people grow up, and stop being so insensitive.
Anyhow, sending the happily married couple good vibes and lots of nazar repellent! Also, check out singer Aima Baig's dance at her sister's wedding.
What do you think of this story? Let us know in the comments section below.