Several Hollywood stars including supermodels Gigi and Bella Hadid have joined hands to raise their voice in support for Palestine as Israel continues its violent crackdown and forceful expulsion of Palestinian families in the occupied East Jerusalem neighborhood of Sheikh Jarrah. Footballer Mohamed Salah also called on world leaders to bring an end to the oppression.
The Hadid sisters are not the ones to shy away from their Palestinian roots. Using their social media platforms, both speak out against the oppression by Israeli security forces on unarmed civilians.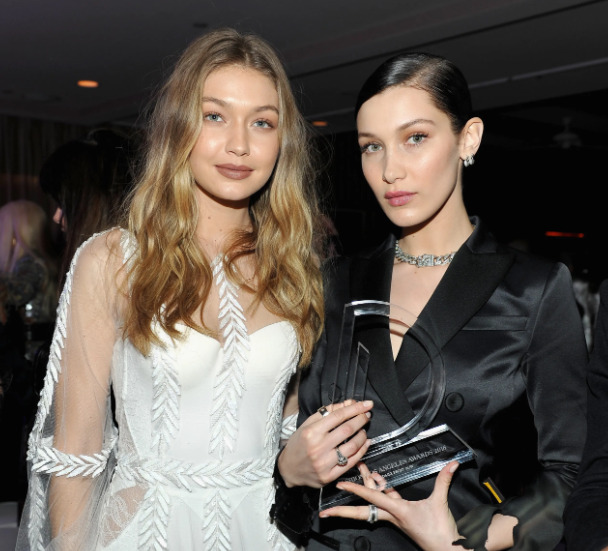 Gigi and Bella are furious with the people who remain silent in the face of the oppression of Palestinians by Israel. "You cannot pick and choose whose human rights matter more," she said." Gigi wrote. "It does not add up."
Bella also spoke up in support of her country, pointing out how leaders are reluctant to speak up for fear of being reprimanded. "History has taught us to speak up. You are either on the right side or you are not. It's that simple."
Moreover, this is not the first time Bella has spoken about the issue. She recently posted about how she could not believe the "hate in the hearts of people" against Palestinians. "I feel the pain of my ancestors, and I cry for them. I cry for my Palestinian brothers and sisters, there now, feeling unsafe and scared. This needs to stop, there is no room for this in 2021!"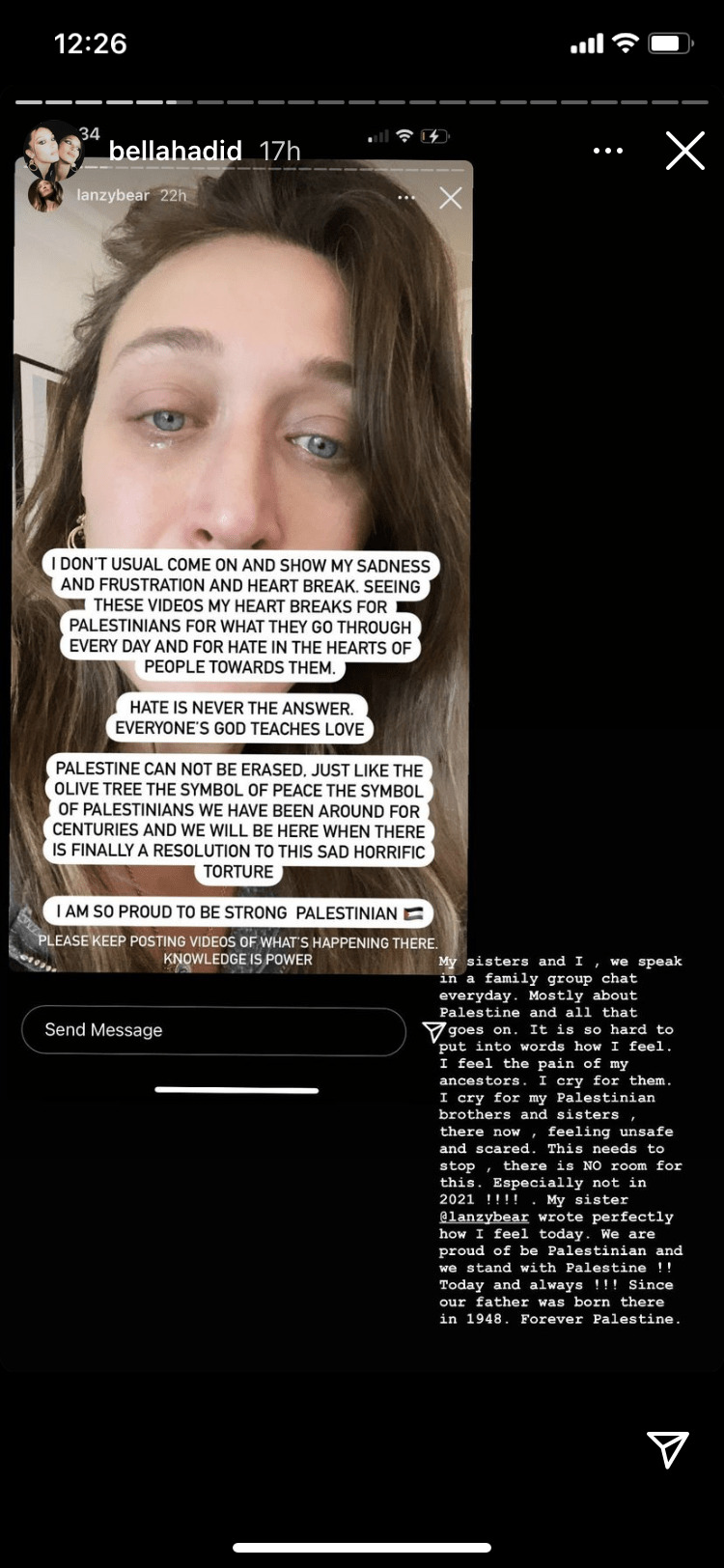 'I stand with my Palestinian brothers & sisters'
"I have a lot to say about this but for now, please read and educate yourself," Bella said.
The supermodel sibling-duo Bella and Gigi are the daughters of Mohamed Hadid, a real-estate developer born in Palestine.
Other stars including British singer Dua Lipa, Academy Award-nominated actor Riz Ahmed, Oscar winner Viola Davis, supermodel Halima Aden, Marvel star Mark Ruffalo, Canadian musician The Weeknd, and many others have also lent support for the Palestinian cause.
Mo Salah tells leaders to end violence
Liverpool and Egypt footballer Mohamed Salah calls on world leaders to 'make sure the violence and killing of innocent people stop immediately'.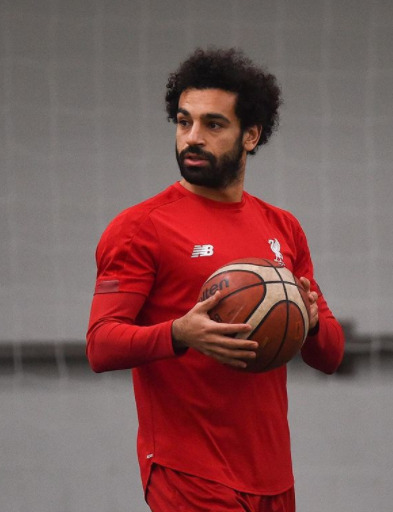 Liverpool's Salah has called on world leaders to "do everything in their power" to end the killing of innocent people.
Salah's appeal came as the Israeli military continued its bombardment of the besieged Gaza Strip on Tuesday, targeting several areas after rockets were fired from the enclave.
Meanwhile, Mia Khalifa, Swara Bhasker, Mark Ruffalo and Jeremy Corbyn also raised voice for Palestine.
On Saturday, more than 250 people were wounded after Israeli forces entered Al Aqsa during Laylat ul-Qadr.
What do you think of this story? Let us know in the comments section below.