World-famous and renown naat khuwan Zulfiqar Ali Hussaini has passed away.  His melodious voice captured the hearts and minds of many as he filled them with the love of our greatest Prophet Muhammad SAW. His beautiful deliverance and recitation captured the attention of Muslims worldwide, making him one of the top Sana Khuwans. Unfortunately, every mortal has to taste death at some point and so did Zulfiqar Ali Sahab as he breathed his last yesterday.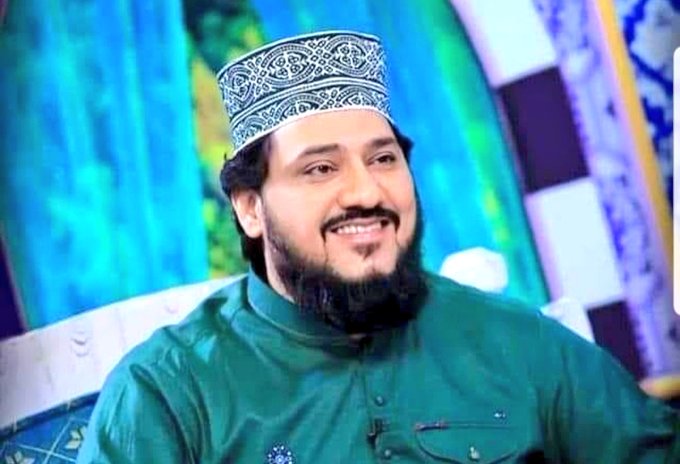 The sudden news of him being admitted to a hospital in Karachi circulated yesterday where it was being said that he is in critical condition and is in Intensive Care Unit. Mahmood ul Hassan Ashrafi accompanied him in the hospital throughout the night and left a message for his admirers to pray for his health as doctors have shown the red flag.
Mahmood Ul Hassan Ashrafi's Message! 
Countless fans prayed for his recovery and send supportive messages, however, Allah had plans for him to meet his end this year. Sources say that he was suffering from Meningitis Fever (Naegleria Infection reported by some) and was shifted on a ventilator. He will always be remembered through his soulful recitations spreading the love of Rasool around the world.
Also Read: Sarfaraz Ahmed was seen reciting Naat and Hamd to his son!
Here's A Beautiful Naat 'Ham Madinay Sey' In His Melodious Voice! 
His top four most popular naats are:
1. Aya na hoga shabab rait per
2. Hum Madiney se Allah Ku AAage
3. Rok Leti ha Aap 9sallahoalihiwasalam) ki nisbat
4. Ye Kon Aya kay Zikr Jiska Nagar Nagar Hai Gali Gal
According to the sources his burial place is Hasan graveyard Karachi.
Everyone Expressed Deep Sorrow At Such A Big Loss! 
He became a great addition to the ARY family.
One of the beautiful voice of our country zulfiqar Ali Hussaini has passed away .May Allah subhana wa Ta'ala grant him highest rank in Jannah . AMEEN
We"ll remember him. @WaseemBadami pic.twitter.com/s6vUFizK1A

— Alia_ch (@Aliach16) July 30, 2019
ﺇِﻧَّﺎ ﻟِﻠّﻪِ ﻭَﺇِﻧَّـﺎ ﺇِﻟَﻴْﻪِ ﺭَﺍﺟِﻌﻮﻥَ
ﺇِﻧَّﺎ ﻟِﻠّﻪِ ﻭَﺇِﻧَّـﺎ ﺇِﻟَﻴْﻪِ ﺭَﺍﺟِﻌﻮﻥَ

Its Really sad to know that our Beloved and World renowned Sana Khuwan "Zulfiqar Ali Hussaini" has been passed away😢
May Allah grant his Magfirat and high ranks in Jannah, and his family patience آمین pic.twitter.com/GeCKIEhzK4

— Nimra Shahid🇵🇰 (@NimraShahid2130) July 30, 2019
May Allah bless his soul, indeed and grant him the highest rank in Jannah. Ameen.
We've lost a greatest voice of heaven Alhaaj Zulfiqar Ali Hussaini, one of the few legendary "SanaKhawan e Mustafa ﷺ ", who has never shown off for his publicity. May Allah Bless His Soul with Highest Place in Jannah. Ameen.#ZulfiqarAliHussaini pic.twitter.com/4FTWroKsFZ

— Khawar Akram (@KiloAlphaEcho) July 30, 2019
Life is truly short with no guarantee if one would see the light of the next day and his loss is definitely a reminder for us all Muslims to look within and ask if we truly have lived a life worth presenting in front of Allah on the day of judgment? May we all mend our ways and make the best of the days Allah has written for us in this world. Ameen.
Have anything to add to this story? Comment below!