Renowned broadcaster, poet and writer Zulfikar Ali Bukhari, popularly known as Z.A. Bukhari was remembered on his death anniversary on Sunday. However, a local newspaper confused him with PTI politician Syed Zulfi Bukhari and ran a story about Zulfi's death anniversary.
We have come across a newspaper cutting on Twitter where a local paper observed the death anniversary of the PTI leader instead of Z.A. Bukhari. However, we aren't sure which media publication made this blunder. Also, it's unclear if it is forged or actually some media outlet made the mistake But, we can assure you that Zulfi Bukhari is very much alive! (laughs).
This is our press. Poor Zulfi 🤦 pic.twitter.com/h0w4TnpKJz

— Azam Jamil (@AzamJamil53) July 13, 2020
Whatsoever, it is going viral on Twitter and people are trolling the newspaper for wrong reporting.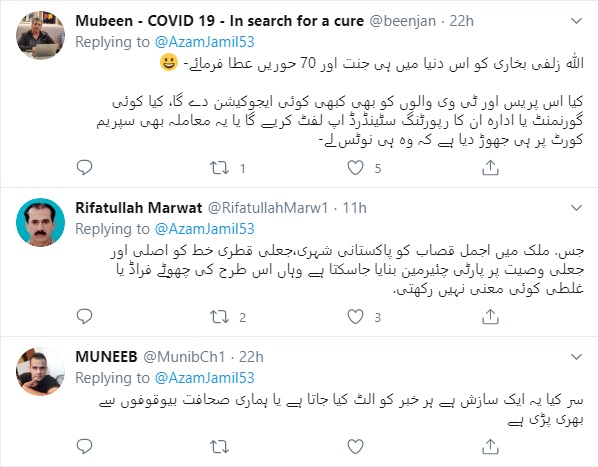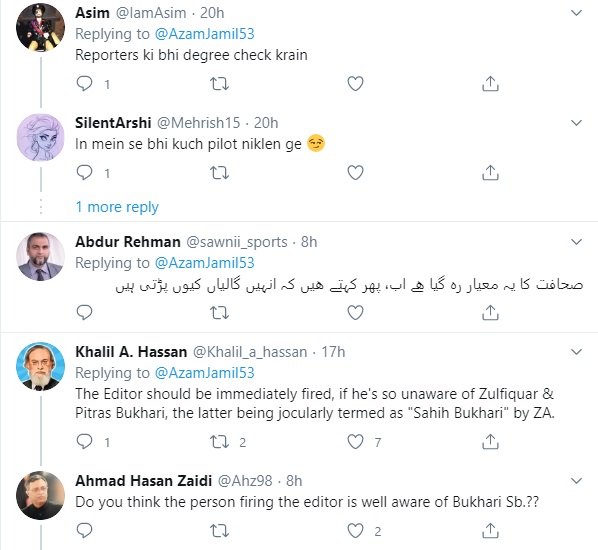 Broadcaster and writer Z.A. Bukhari
Zulfiqar Ali Bukhari often abbreviated as Z.A. Bukhari was a distinguished and legendary Radio broadcaster of British India and later Pakistan. He was also a writer, poet, and musician. He was the first director-general of Radio Pakistan.
The senior Bukhari died in Karachi on 12 July 1975 at age 71. An auditorium at Pakistan Broadcasting Corporation building in Islamabad is named in his honor recognizing his services to broadcasting in Pakistan.
Businessman-politician Syed Zulfi Bukhari
However, Syed Zulfi Bukhari is a Special Assistant to Prime Minister Imran Khan. He is one of the closest people in Khan's circle. He is also a British Pakistani Businessman.
More than any political scenario, he always grabs headlines with his chic look. Zulfi always wears a three-piece suit! Recently, the Asian Style Magazine list was released which nominated five Asian men for being the best dressed across the continent. The list carried notable names from actors to athletes. Among those five nominated, three were Pakistanis including our very own Zulfi Bukhari.
Well, this newspaper has also made some people happy. If you know what we mean!
What do you think about the story? Tell us in the comment section below.