No doubt, Bollywood has always been considered the hub of nepotism and people have raised their voices against it. Everyone knows how easily star actors' kids immediately get the chance to enter into the dream of cinema and secure the spot.
That's what famous director and writer Zoya Akhtar did with her recent adaptation of classic Archies in which she cast every superstar's kids.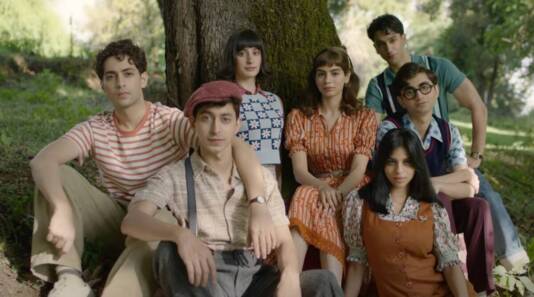 Yes! You heard it right, yesterday Zoya Akhtar shared the teaser of Archies where many people loved it but on the other hand, some even criticized for casting all the star actor's kids in the movie and named it "Justice League of Nepotism".
It raised a lot of questions and a huge debate over social media platforms. Whenever Karan Johar announces his new project, he found himself with the allegations of nepotism.
'Justice of Nepotism' Zoya Akhtar's Archies
If you don't know, the Archies will see superstar Shah Rukh Khan's daughter Suhana Khan, late legend Sridevi's younger daughter, Khushi Kapoor, and living legend Amitabh Bachchan's grandnephew, Agastya Nanda.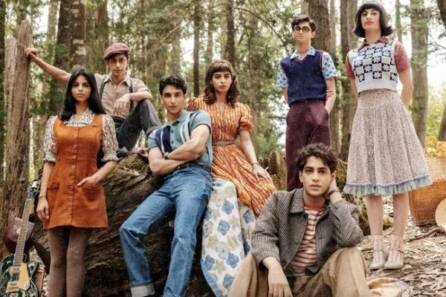 And three have been roped in for leading roles, with Suhana as Veronica, Khushi as Betty, and Agastya as Archie. Soon the teaser or say first look came out some people showed their support for the film and expressed their deep-down excitement. Although several have questioned why Bollywood continues to induct only those with a film family background.
There are a lot of great tweets that pointed out some significant areas of Bollywood Nepotism. One user tweeted, "Justice League of Nepotism" and surely he isn't wrong about it.
Another user wrote, "Can one imagine how talentless and useless one has to be to become a movie actor just because 'mere papa, mummy bhi the'?" questioned one more. "And how many talented people get left out because of these celeb kids," they pressed. Another shared, "Wait, what!? I didn't even realize these kids were Indians. A film for everyone with a surname? Nice!"
One user wrote, "This movie is based on Real Life of Nepotism".
Sarcasm at its peak
Some used their sarcasm with the hitting point, "Wait, what! I didn't realize these kids were even Indians. Basically a film for everyone with a surname. Nice!"
Some other netizens called out popular OTT platform Netflix for entertaining these star kids. "Star kids getting a nice platform. Good to see @NetflixIndia acting as a platform for nepotism," tweeted a user. Another pointed out, "Given the fact that Netflix is the most expensive OTT platform in India, it needs to have top-tier Indian content to compel people to pay a premium for it. Funding pet projects of Bollywood families is not it, boss. International corp feeding the nepotism circle. Pathetic."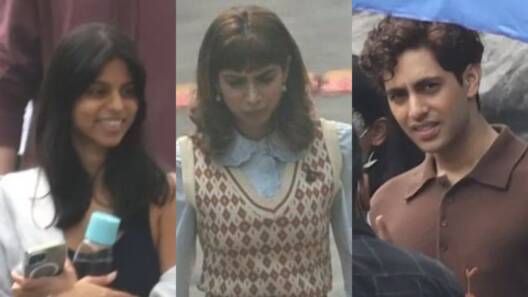 Meanwhile, Nirmalya Dutta of the Hindustan Times feels the nepotism arguments are futile. "If you're reading this piece, the chances are you've had a privileged upbringing. You most probably had access to elite English education and are probably reading this piece on a device that can only be owned by the top 1% of India's population. And this is what makes the debate so pointless," she writes.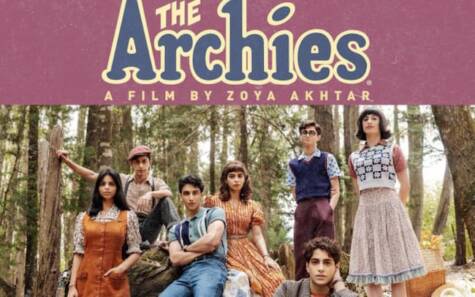 Nirmalya suggested that we are all "products of privilege," she goes on to question, "If I can reap the success of my parents' seeds (which I ought to, given I am a product of their seed), why should it be any different for Suhana, Khushi, or Agastya?" Nirmalya argues that some of us will always have more chances than others and "some will have to work harder" to be recognized but this disparity is not limited to the film industry.
In Bollywood, Nepotism roar spread when Sushant Singh Rajput died and Karan Johar was accused of nepotism. He even unfollowed those celebrities who put allegations about him.
What do you think of the story? Tell us in the comments section below.