From this to that!
Over the past few years, music in Pakistan has evolved massively! Pakistan, a multicultural country, has found solace and tradition in music over the last 6+ decades since its inception. If you read about it, you'll surely be surprised!
However, with so many amazing Pakistani music artists, our music has surely taken a major spin and everyone seems to be enjoying it! Oh, not that we've forgotten the classics! If we talk about pop music, pop sensation Zoe Viccaji has never failed to amaze us with her hypnotizing voice and style! We surely love this girl, man!
Any you guys know what? Zoe has been playing the guitar and writing her own music since the age of 15. YASSSS… 15! Incredible, right?
Well, let's ask you something…
When was the last time you heard a Pakistani hit, that all your friends and family were raving about?
Well, Zoe Viccaji just released her own version of Ariel's song by adding a bit of twist and a whole lot of MAGIC to the song! Yes, you guys remember the previous song?
If you want to listen to what Zoe has come up with recently, you really, like REALLY need to check this out!
*Ba Dum Tssssss*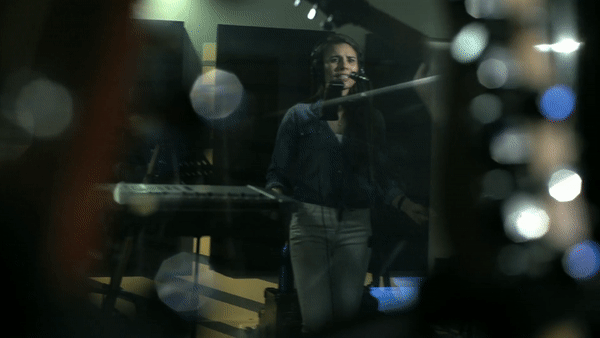 *Warning: This song is a little too catchy and you're gonna LOVEEEE it!*
Hey Guys! This song has been doing its rounds on social media and we thought we'd share our own version of it. What do you think Ariel Pakistan? #Ariel#Hoohoo#OhoNahinHoohoo

Posted by Zoe Viccaji on Monday, May 14, 2018
We love how catchy this song is and we know that we're surely going to have a tough time getting it out of our heads! IT IS STUCKKK AND WE SIMPLY CAN'T GET OVER IT!
What are your thoughts on this? Let us know in the comments and don't forget to tag your friends!