Zinedine Zidane one of the most well-known figures in football history. There were rumors about his club leaving, but a few weeks ago he made it official and left the club.
This year Real Madrid suffered to secure any title whether it's La Liga or Champions League. Although finished in 2nd place in the league table.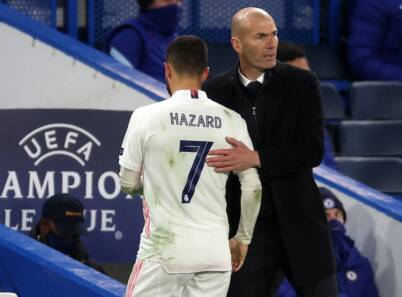 Zidane has given everything to this club, he became the only manager to lift Champions League trophy thrice consecutively.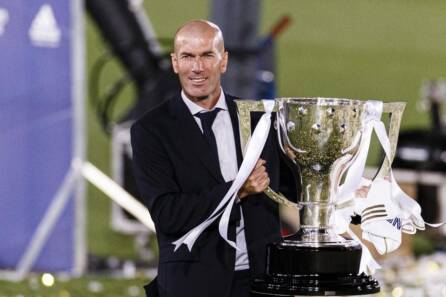 That's something no one expected from him and delivered every possible thing to raise Real Madrid again.
But recently he released an open letter to his Real Madrid fans, in which he expressed every bit of pieces and answered why he left Madrid and what made him leave the club?
Zidane's Open Letter-Shocked The Fans
The letter surely holds emotions, sad backs, and the true spirit of a coach. His letter shook not only Real Madrid fans but also his fans too. Let's dig into it and see what he has to say to his precious fans.
Dear Real Madrid fans,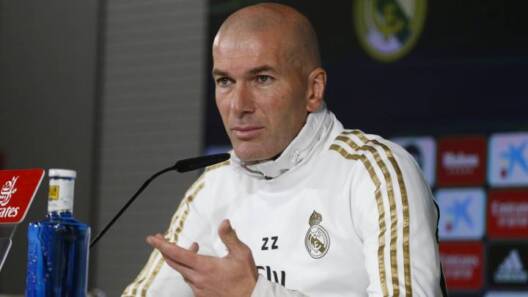 For more than 20 years, from the first day I arrived in Madrid and wore the white shirt, you've shown me your love. I've always felt that there was something special between us.
I've had the enormous honor of being a player and the coach of the greatest club ever, but above all, I'm just another Madrid fan.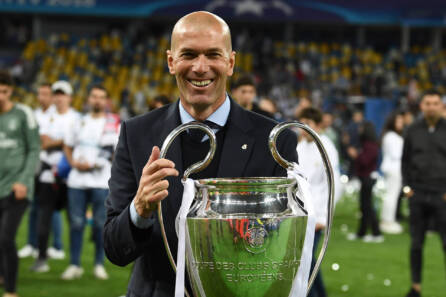 As everyone knows, after the 2018 successful run he left the club with the European title and said goodbye to the club. When, in March 2019, I accepted the offer to return to Real Madrid after a break of eight months it was, of course, because President Florentino Pérez asked me,
but also because all of you asked me every day to do so. When I met any of you in the street I felt your support and the desire to see me with the team again.
Because I share the values of Real Madrid; this club belongs to its members, its fans, and the entire world.
Being in Madrid for 20 years is the most beautiful thing that's happened to me in my life and I know I owe that entirely to the fact Florentino Pérez backed me in 2001,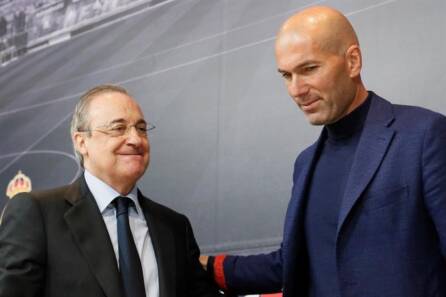 he fought to get me, to bring me here when some people were against it. I say it from the heart when I say that I will always be grateful to the 'presi' for that. Always.
I have now decided to leave and I want to properly explain the reasons. I'm going, but I'm not jumping overboard, nor am I tired of coaching.
'I Left Because Team Needed Highest Appraoch'
In May 2018 I left because, after two and a half years, I felt the team needed a new approach to stay at the very highest level with so many victories and so many trophies.
Right now, things are different. I'm leaving because I feel the club no longer has the faith in me I need, nor the support to build something in the medium or long term.
I understand football and I know the demands of a club like Real Madrid. I know when you don't win, you have to leave.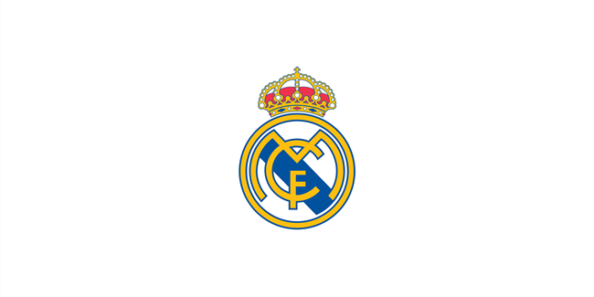 I'm a natural-born winner and I was here to win trophies, but even more important than this are the people, their feelings, life itself and I have the sensation these things have not been taken into account, that there has been a failure to understand that these things also keep the dynamics of a great club going.
"Of course I'm not the best coach in the world, but I'm able to give everyone, whether it's a player, a member of the coaching staff or any employee, the strength and confidence they need in their job"
However, and without any desire to criticize or lecture, I would have liked the questions not to have always been about the controversy, that we might have talked more often about the game and above all the players, who are and always will be the most important thing in this sport. Let's not forget about football, let's care for it.
Dear Madrid fans, I will always be one of you.
Hala Madrid!
Zinedine Zidane
There's no doubt, Coaching Real Madrid isn't a cup of tea for anyone. Not only Zidane but none of the highly skilled managers stayed for too long and achieved that much success in the past as he did.
Although looking at the Real Madrid squad that isn't pleasing enough to beat any team currently with major players getting injured, Zidane couldn't do anything. Recently few rumors roaming around, that he might join PSG or Juventus for the upcoming season.
What do you think of the story? Tell us in the comments section below.