Sarmad Khoosat one of the most popular directors in Pakistan has got the green signal from government to release his featured film "Zindagi Tamasha" after being delayed.
Zindagi Tamasha was supposed to be released in January 2020, but due to its sensitive subject and protests, it was postponed.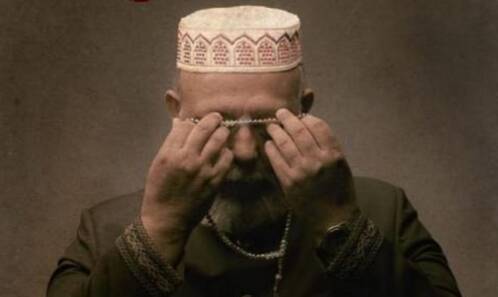 In foreign countries, the film has been released and people have appreciated the movie in every manner. The film got international recognition for its outstanding storyline and direction.
Kim Ji-Seok Award at the Busan International Film Festival Zindagi Tamashi grabbed four awards. Awards include Snow Leopard Awards for Best Film and Best Actor for Arif Hassan at the 6th Asian World Film Festival in Los Angeles in March 2021.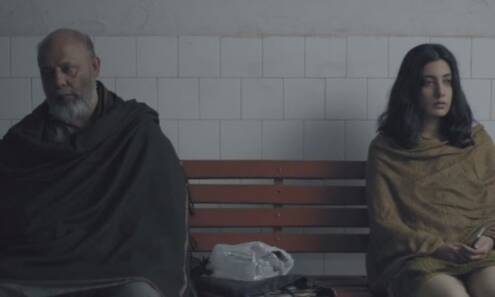 For Pakistani audience and especially the fans of Sarmad Khoosat get a huge relief after hearing the green signal news from the government for Zindagi Tamasha.
It's a film that created chaos in Pakistan and Sarmad even got death threats for releasing it. For the safety of his life, he didn't release it.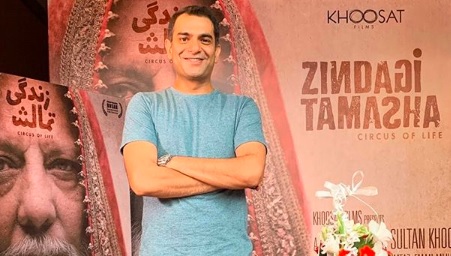 Let's have a recap of what happened and the stand taken by the TLP leader as well.
Zindagi Tamasha from ban to green signal
The whole thing happened when Zindagi Tamasha's trailer got released in which a character named Rahat played by Arif Hasan portrayed the role of Naat Khwan who enjoys celebrity life in an old town of Lahore among his community.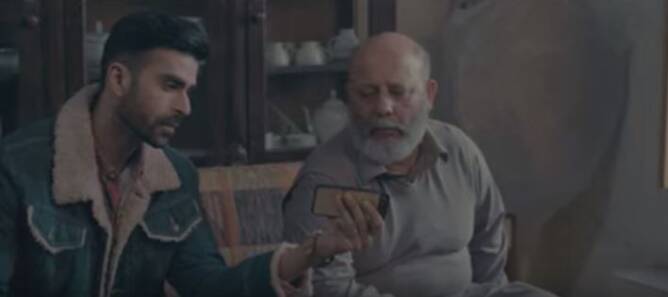 He is a pure Muslim someone who, in the eyes of everyone else, is almost super-humanly incapable of any sacrilege. In a function, Rahat's dance video goes viral on social media that made community members angry, and sidelined him along with his family.
Soon after the trailer was released, PTI leader Firdous Ashiq Awan released a statement "the producers had been directed to postpone the film, adding that the government would immediately approach the Council of Islamic Ideology for its views over it."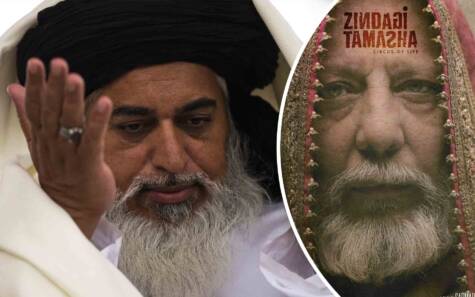 Not only the government but Tahreek e Labbaik Pakistan (TLP) a political party also raised a voice against it and also threatened to ban the movie. Their anger continued despite knowing the fact that the censor board has given them the rights to release it.
TLP's late leader Khadim Hussain Rizwi on this matter stated, "even if the government were to green-light the release of the film, he will not allow its release.
He expressly stated that the film will have to release over his dead body as he addressed a crowd of TLP supporters at a Kashmir Day rally on February 5."
Sarmad Khoosat's letter to PM
Sarmad Khoosat then approached Prime Minister Imran Khan and wrote a letter to him. He wrote, "As a law-abiding citizen and with full conviction that there is nothing offensive or malicious in Zindagi Tamasha.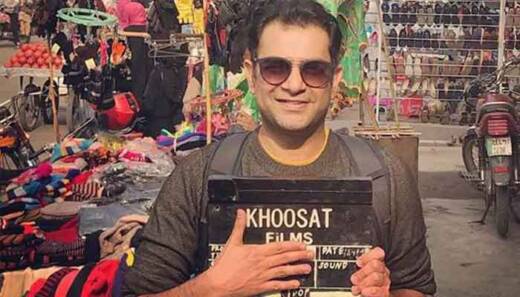 I submitted the film for another review to the censor board. It was cleared once again with a few cuts to appease the complainants.
Just a week before the release, another attempt is being made by the same group to stop it and this time, they are hell-bent on using pressurizing tactics."
Zindagi Tamasha was also selected for Oscar nominations in 2020, in which Sarmad expressed his feelings regarding the chaos created in his hometown.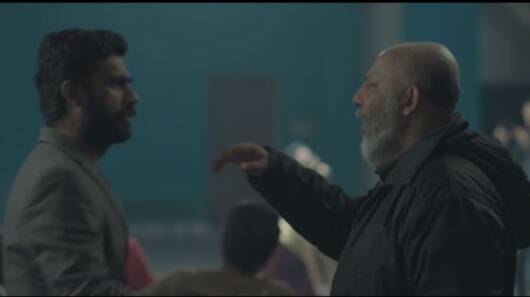 He said, "All the heartache that Zindagi Tamasha gave me has somehow restored my faith in the power of art too: the sheer, almost physical power of art to make life imitate it.
This announcement, for me, is a very bright light shining at the end of this dark tunnel of a year.
I made this film in Pakistan and foremost, for Pakistan, for my people and the misfortune that my people have remained deprived of it weighs quite heavy on my artistic conscience."
In March 2022, the film will be released all across the country on the 18th of March. People are excited about it especially the young generation out there.
What do you think of the story? Tell us in the comments section below.