Unbeaten lightweight champion Khabib Nurmagomedov announced his retirement from mixed martial arts after stopping Justin Gaethje with a triangle choke early in the second round at UFC 254 on Saturday night. Following his stunning retirement, a tribute by Zayn Malik and others have poured in to praise the undefeated Ultimate Fighting Championship (UFC) career of Khabib Nurmagomedov.
After his most recent lightweight title defense, and retaining his perfect record, Nurmagomedov announced he would retire with a perfect 29-0 career record and 13-0 UFC record. "Today, this was my last fight," he said. "Ain't no way I'm going to come here without my father."
Nurmagomedov's father and coach, Abdulmanap, died in July after complications from Covid-19. Nurmagomedov said in the post-fight interview that he talked to his mother for three days before deciding to accept the fight against Gaethje in Yas Island, Abu Dhabi.
Social media erupted in celebration and tribute following Nurmagomedov's and retirement announcement. One of the tributes paid to Khabib Nurmagomedov was by the British-Pakistani singer Zayn Malik. The former member of One Direction turned to Twitter to praise the athlete following his triumph against Justin Gaethje.
The use of the word 'Masha'Allah' therein has sparked a frenzy on social media regarding the singer's faith. Previously, Malik opened up about his spiritual beliefs and claimed that he no longer identified himself as a Muslim.
Some fans wondered if the Dusk Till Dawn crooner has reverted while others criticized him for using the word while no longer following the religion.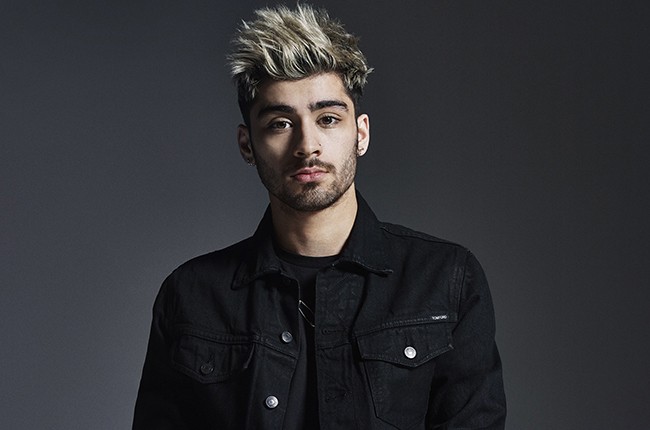 While one user tried to offer a clarification saying, "Eveyone going crazy about "Mashallah" should know that even some non-muslims say that and tbh there's a difference between non-practicing muslim and a non-muslim."
Meanwhile, some fans also used the opportunity to create memes.
Tributes pour in for the 'greatest champion in UFC history'
Taking to Instagram, the Thor actor Chris Hemsworth also shared the Russian's picture and paid tribute to him.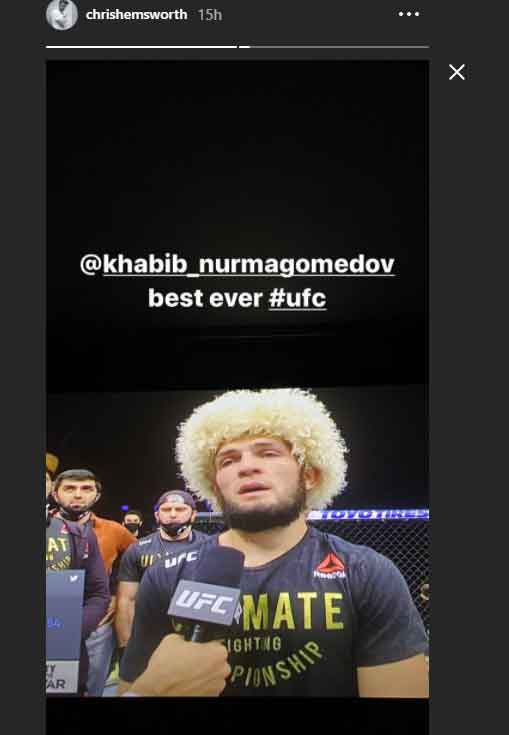 Nurmagomedov has spoken of retirement before, and his announcement confirmed he is finished with the sport after running through most of the UFC lightweight division. In addition to this, his first fight in 13 months would be an appropriate farewell for one of the most dynamic competitors in recent MMA history.
The undefeated 32-year-old mixed martial artist from Dagestan, Russia, collapsed in the center of the octagon. He sobbed after choking his American opponent unconscious at UFC 254 on Saturday.
On getting up, he took off his gloves and left them on the mat. "This is my last fight in the UFC," he said.
Millions of his fans are still coming to terms with the fact that they would not get to see the Russian takedown machine in action again.
What do you think of this story? Let us know in the comments section below.