YES, IT ACTUALLY HAPPENED! Zayn Malik makes One Direction fans jump for joy as he shares an extremely rare throwback to his time in the band.
Malik took to Instagram to share an unexpected clip of himself singing 'You & I', sending his fans into a frenzy. As the singer cranked out his iconic solo, he proved that his voice has barely changed since his days in 1D.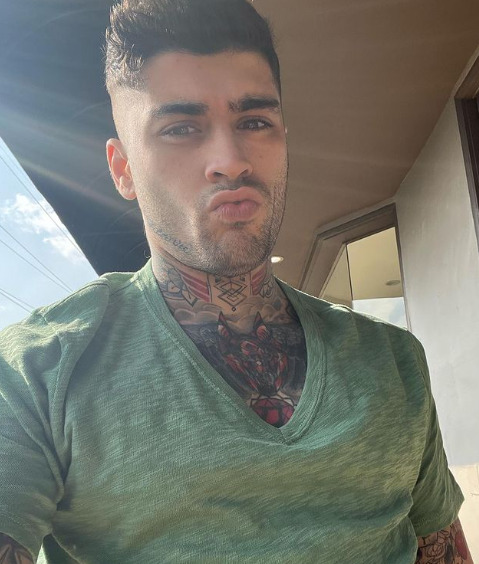 If you are a true One Direction fan, you would know that the song featured on the band's 2013 album Midnight Memories. The group announced it would be their next single in April 2014 following the success of 'Best Song Ever and Story Of My Life'.
On Saturday, the singer shared a video clip of him singing the main hook of the song that was released nine years ago when he was still part of the band with Harry Styles, Liam Payne Louis Tomlinson, and Niall Horan.
In the clip, Malik is standing in front of shelves filled with awards from his music career. On seeing the video, fans were beside themselves. "This has saved my 20222," wrote one person in the Instagram comments. Fans find it hard to believe that they are hearing Zayn perform it again in 2022!
Have a look at it:
Here are some interesting reactions:
The 'Dusk Till Dawn' singer quit One Direction in 2015. "I am leaving because I want to be a normal 22-year-old who is able to relax and have some private time out of the spotlight," he had said in a statement released by One Direction on social media.
"I know I have four friends for life in Louis, Liam, Harry, and Niall, and I know they will continue to be the best band in the world. The four of us will now continue. We are looking forward to recording the new album and seeing all the fans on the next stage of the world tour," the post read.
Soon after other band members also launched their solo careers and Malik's is doing well, if his eight-second video garnering about 5.6 million views in seven hours is anything to go by. Two years ago, the band posted photos from their music videos and concerts, some including Malik, celebrating 10 years to the band.
The former One Direction singer earlier took to the photo-sharing app and treated fans to his new look. While the post was Malik's first post in 2022, it coincidentally also marked the singer's new look after his split from model Gigi Hadid in October last year. Many call him expensive Kabir Singh.
What do you think of this story? Let us know in the comments section below.