Zara Naeem Dar, a student from Lahore who earned fame since scoring the highest marks in ACCA has a piece of advice for her fans and followers about how to stay motivated and focused in their life. Well, her motivating words might as well help you get through this exam season. Fingers crossed!
Taking to Instagram, the brilliant student shared her gorgeous Friday clicks with a motivational caption. "I'm often asked these questions – 'How do you keep yourself focused?', 'How do you stay motivated?', 'How to deal with anxiety?'" she wrote.
Her 2 keys to success
"There's a very simple answer to all these questions. Focus and commitment," she answered. "Once you've defined your objectives (preferably written them down), start working towards it with full focus. If you feel like you're falling short, it's alright, take baby steps cause you're still progressing."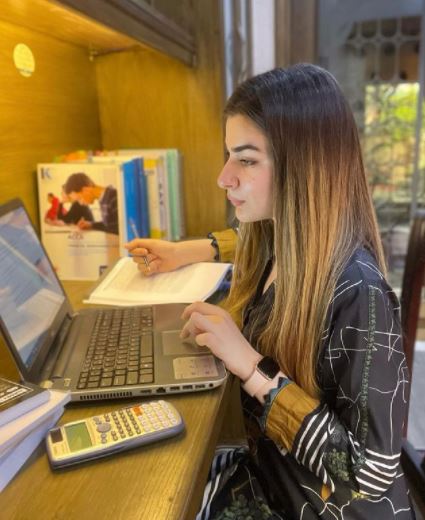 In addition to this, she wrote, "The MOST crucial thing for you to stay motivated is to acknowledge the little progress you make. Even if you're achieving only 10% of what you initially planned, be proud. It'll push you to do more."
"And lastly, if you're feeling anxious, sit down and gather all your negative thoughts and think why it won't matter a day, week, or month from now, cause trust me the negative is temporary (embed this in your head)." Dar concluded, "And most importantly, have faith in Allah. Jummah Mubarak instafam! May Allah bless you all!"
Pride of Pakistan!
It may be recalled that Dar scored the highest marks in the Financial Reporting exam conducted in December 2020. Moreover, she became the worldwide prizewinner. Dar created history by creating a world record in the ACCA examination to be held at the world level in the Chartered Accountant field.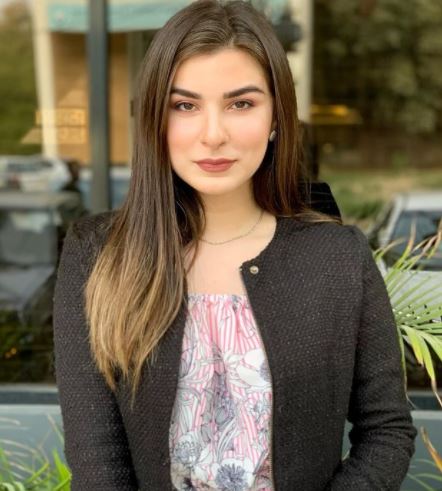 Despite much disruption globally as a result of the coronavirus outbreak, ACCA was able to run almost 153,000 exams across the vast majority of its markets internationally. In which Zara Naeem tops the ACCA exams worldwide.
Previously, Dar credited this success to her father who has always encouraged all the girls in the family to pursue their dreams and smash all artificial barriers. There is no doubt that Pakistan is blessed with highly talented young individuals. In addition to this, if given an opportunity, these youngsters can achieve astonishing success at global levels.
Pakistanis were earlier seen comparing the pawri girl Dananeer Mobeen with the ACCA topper Dar. So much so that it stirred a debate on Twitter.
What do you think of this story? Let us know in the comments section below.