During the chief executives' committee (CEC) meeting of the International Cricket Council (ICC) annual session in Durban, South Africa, on Tuesday (today), Zaka Ashraf, the chairman of the Pakistan Cricket Board (PCB) Management Committee, and Jay Shah, the secretary of the Board of Control for Cricket in India (BCCI) and the president of the Asian Cricket Council (ACC), will meet.
Zaka Ashraf To Meet Jay Shah At ICC Annual Session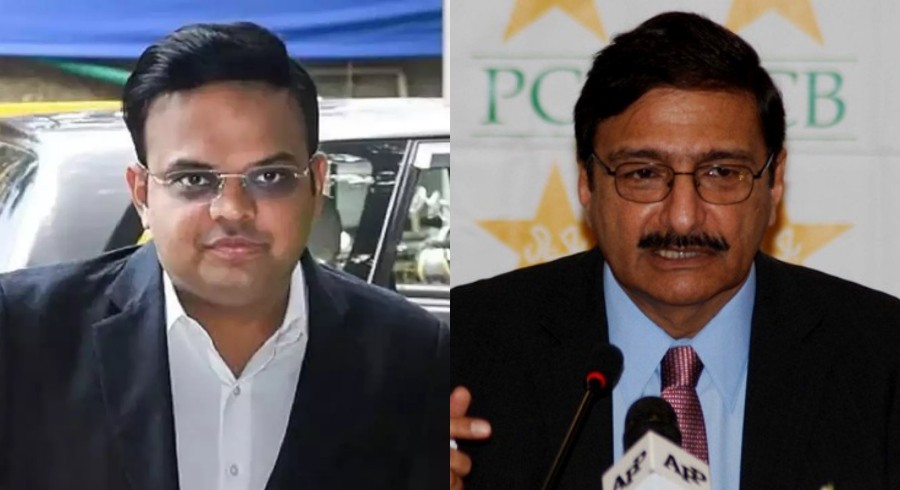 The meeting's agenda will include the 2023 Asia Cup, which will utilize a PCB-proposed hybrid model and be held in Pakistan and Sri Lanka, as well as Pakistan's participation in the World Cup in India.
The PCB is expected to push for an increase in the number of Asia Cup 2023 matches in Pakistan. It is also expected that the location for the matches in Sri Lanka and the Asia Cup schedule—both of which have not yet been released—will be considered.
Shehbaz Sharif, the prime minister of Pakistan, has appointed a prominent committee to decide whether or not the Men in Green would go to India for the Cricket World Cup in October-November 2023. Bilawal Bhutto Zardari, the foreign minister, will serve as the committee's chairman.
Ehsan-ur-Rehman Mazari, the minister of interprovincial coordination, had stated his concerns over Pakistan visiting India for this year's ICC World Cup.
As India did with the Asia Cup 2023, Mazari suggested that Pakistan insist that their Cricket World Cup matches be staged at a neutral location.
"My personal opinion, since the Pakistan Cricket Board (PCB) comes under my ministry, is that if India demands to play their Asia Cup games at a neutral venue, we would also demand the same for our World Cup games in India," Mazari told The Indian Express.
Mazari dismissed the idea that Pakistan wasn't a secure place to play cricket and criticized India for fusing politics and sport.
"India brings sports into politics. I don't understand why the Indian government doesn't want to send their cricket team here. Some time back a huge baseball contingent from India was in Islamabad to play. There was also the bridge team that had traveled to Pakistan. There were around 60-plus people, I was the chief guest of the event. They won here and left. Pakistan's football, hockey, and chess teams also travel to India," he added.
"It [security concerns] wasn't a solid argument. The New Zealand team was here, before that the England cricket team was in Pakistan. They got presidential security. Earlier, the Indian team was given a hearty welcome by the fans here. Security is an excuse. We also held the Pakistan Super League (PSL) that had so many foreign players," he further added.
What do you think of the story? Tell us in the comments section below.