Zaid Hamid is one of Pakistan's most controversial figures. As per his Twitter bio, he claims to be a veteran of the Soviet-Afghan war, a national security analyst and a founding consultant for BrassTacks – The Advanced Threat Analysis Think Tank.
Many Pakistanis regard Zaid Hamid as a 'loyal' son of the soil and for his bold stance against Israel and India. However, Hamid also gets criticism when he makes illogical and absurd statements.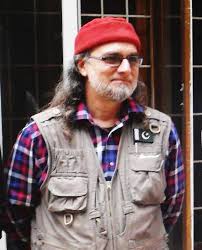 Recently, Hamid claimed on Twitter that the coronavirus is nothing but just a common cold. He made this statement by referring to a picture that he got from an article in AMA encyclopedia of disease published in 1989.
He said, "What more evidence can I provide you that coronavirus is nothing but just common cold. You can see for yourself what some of the most recognized medical journals have described coronavirus."
"The rate of annual deaths due to COVID-19 is the same in every country. This means that there has been no increase in annual deaths due to the common cold. There is no virus and this is a fact."
Hamid also blamed the media for misinforming the people about the virus as according to him, "Aal is well."
Twitterati bash Zaid Hamid for his absurd claim
Several social media users across Pakistan mocked Hamid for his illogical claim that COVID-19 is nothing but just a common cold. Let's have a look at some of the reactions from Twitter.
This is not the first time that Hamid has made such a controversial claim regarding the COVID-19 pandemic. In April 2020, Hamid had said that coronavirus is a man-to-man disease.
Hamid also said the coronavirus was not fatal if it attacks a healthy person. Moreover, coronavirus has a specific purpose of getting exaggeration to create panic in the world and to destroy the global financial economy in order to launch a new world order.
It is important to note that Hamid has quoted a doctor based in Minnesota, US for reference. The doctor said that he was instructed about COVID-19 to report exaggerated numbers for deaths and reported victims.
It is unfortunate to see a well known political analyst like Hamid making such baseless claims regarding the deadly COVID-19 pandemic. The virus has created havoc throughout the world.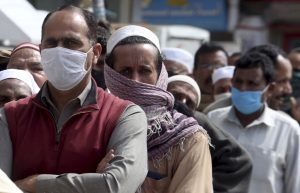 As of November 2020, nearly 58 million people across the world were declared as COVID-19 positive. Moreover, 1.4 million people have died due to the novel coronavirus.
It is important to note that there has been a significant increase in COVID-19 across Pakistan. PM Imran has urged the nation to strictly follow COVID-19 SOPs as Pakistan's second wave of infections gathers momentum.
What do you think of this story? Let us know in the comments section below!