Famed Pakistani-Canadian YouTuber and social media celebrity Zaid Ali recently made a Vlog with his wife Yumna, giving a tour of his apartment house. With his pure dedication and hard work, Ali has fulfilled all his dreams from buying his dream car to building his own house. He has done it all!
In his latest Vlog, one of the most successful YouTuber and his wife take us on their house tour. Well, you would be surprised to know that the entire process took them almost three years to build their dream house.
Let's take a tour to the house of Zaid Ali!
As you enter the apartment, you are welcomed by a beautiful painting of a Surah which says, "So which of the favors of your Lord would you deny?" What a beautiful thing to read on your entrance! Not only does it remind us to be humble but also to be grateful for everything.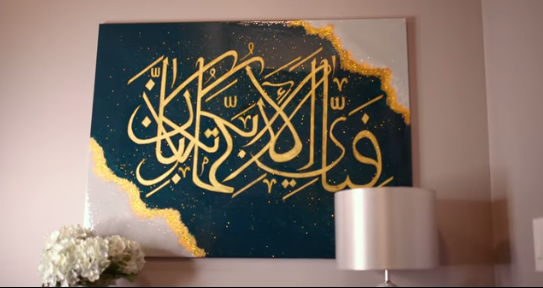 The first door that you are headed by is the bathroom. Apparently, Ali had been given the charge of that department. Moreover, they just recently painted it pink. Coming towards their bedroom… well, no one has ever seen it before, are you ready for it?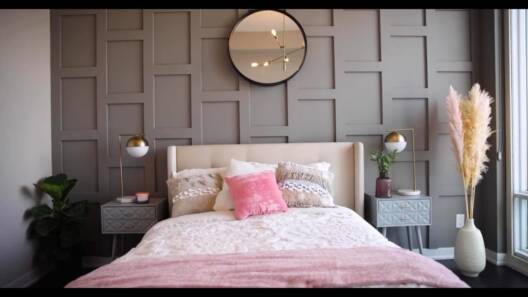 For their bedroom, they have chosen a mid-century modern. They used lots of natural colors and earthy tones including brown, beige, white, and grey, as well as added some pink for a little bit of contrast. Oh, and how can we forget the pompous grass! The thing you see on the left in a vase cost them $120, can you believe it? Sure does look pretty with some natural element to it.
Also, like every desi couple, these two also have a treadmill in their room which they hardly ever use!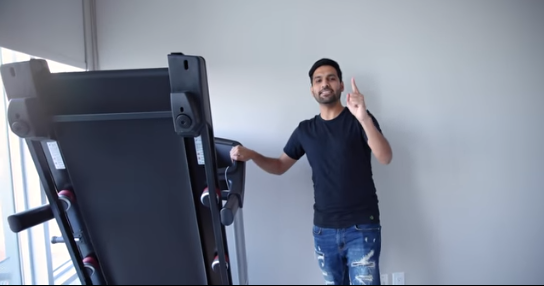 Moreover, the main area of their apartment has two abstract paintings. It is to be noted that this entire section has been done by Yumna. Paintings are paired with wooden frames, handpainted vases and books by Yumna.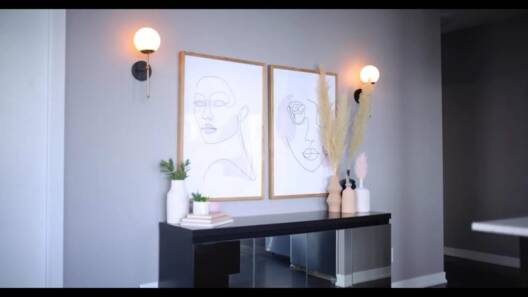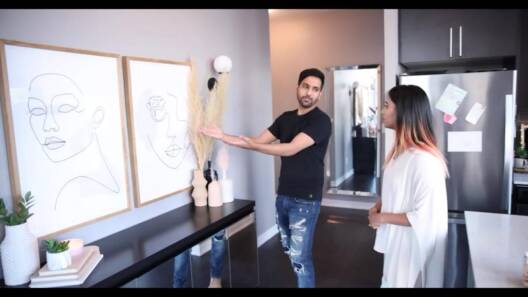 Opposite to the sideboard is the kitchen. It has a personal touch to it. A wall where they keep all their memorable pictures from good times.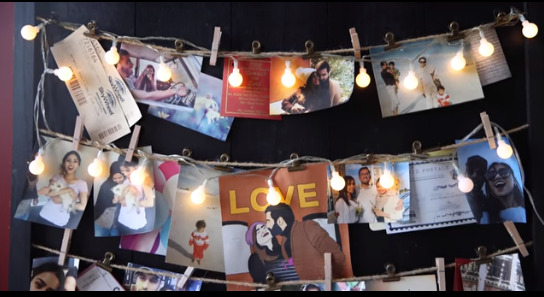 Across the kitchen is a dining table that is different from the usual dining tables. It has two chairs with one fluffy bench.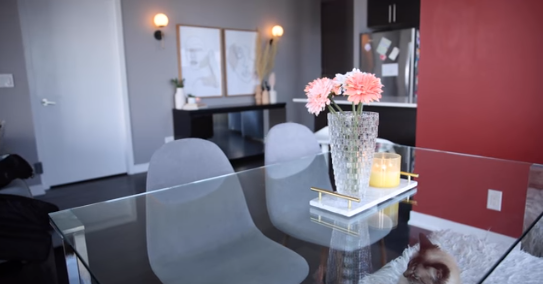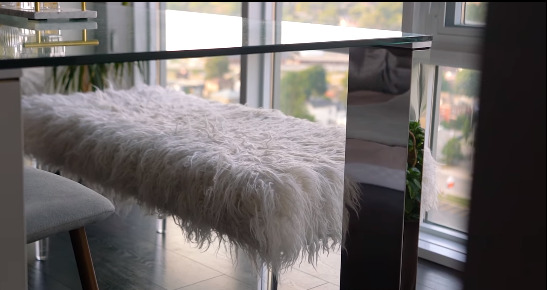 Besides this, the living room is absolutely beautiful. In fact, it is nothing compared to what it looks like at night time with all the RGB. Depending on your mood, you can change the color of the room. How cool, right! Fans also get to meet a furry little surprise, the couple's 'little boy' Peanut who loves watching movies with them.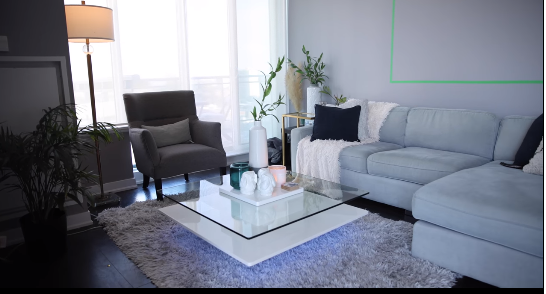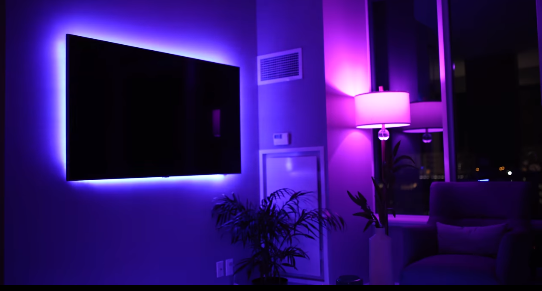 The next best part is the balcony. It has a carpet, a dining table for two, a balcony bar to work, pink and purple cushions with some candles, and a mini theatre set up.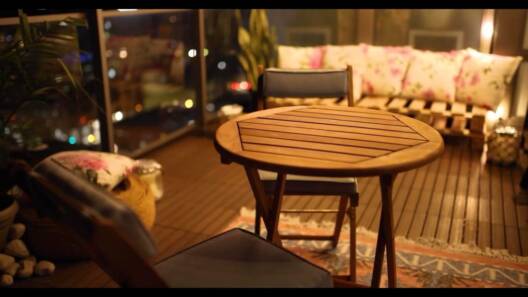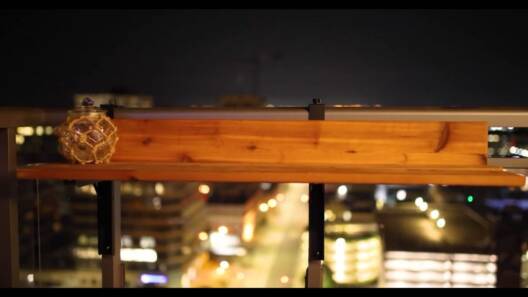 The last part of the house is Ali's gaming room, which has a beautifully painted wall, following the theme of grey and blues. He has also kept all his awards in the gaming room which will remind him to work harder. Not only that but he also has a custom-built super cool PC!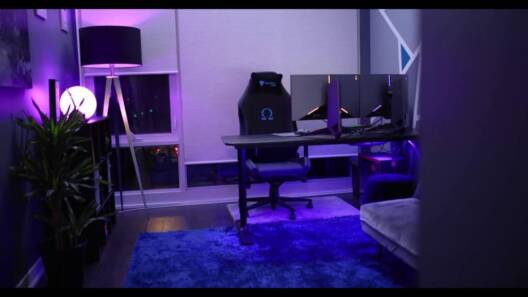 Are we sensing a tad bit of jealousy here? Well, we do not blame you! Ali and his wife have built themselves a dreamy house which we all wish for. We extend our best wishes and all the happiness to them. Just like the Pakistani actor and singer Ali Zafar's house, Zaid Ali and wife have given their fans a tour of their house. We had fun!
What do you think of this story? Let us know in the comments section below.