It's common to face hatred when you're a social media celebrity. For Zaid Ali, who recently tied a knot was flaked on social media along with his beautiful wife when he finally posted pictures of them together, online. Having said that, there are people who just can't change and exist in this world to spread hatred and negativity all around. Not just that, but this also proves how such people can never be content in life and will always be there to judge others and not minding their own business.
Here's what some people had to say when they saw pictures of Zaid Ali's wife. You will be disgusted and truly appalled, but let's face the harsh reality. This is the society we live in. Sick.
We are Pakistanis and We are talented in judging Someone because of their looks. Lmao. pic.twitter.com/Lg65rUUqLe

— blue. (@zainii_qasim) August 27, 2017
Unbelievable!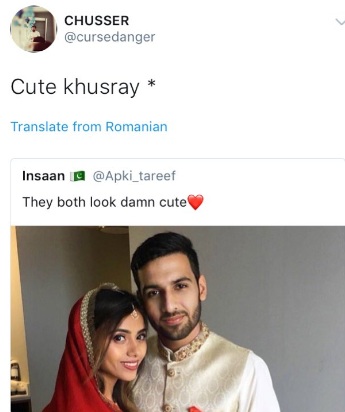 How can anyone stoop so low? Disgusting!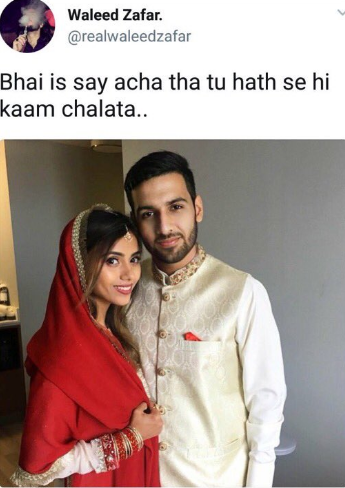 Your username pretty much sums it up…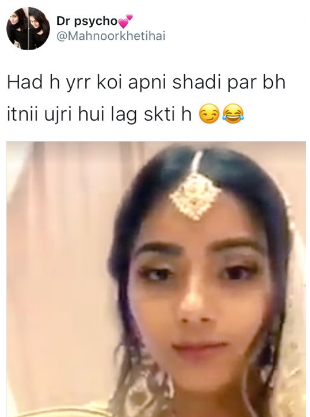 Bhai, aap advisor kiun nahi ban jatay?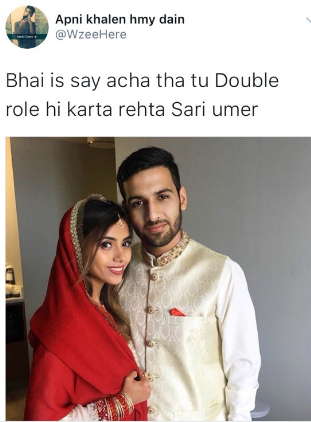 But Zaid Ali had the perfect response to one of the trolls on Instagram and it was EPIC!
We'd call this couple goals and Zaid could not have answered him in a better way! Go, Zaid! We love how he stood up for her! Cute!
Now, just because Zaid's wife chose not to cover her face underneath layers of makeup and refrained herself from not turning into a cake face, is this why people went bonkers? What right does it give anyone to pass their judgment on someone else's partner? Why has it become 'necessary' to leave a bad comment even if you don't like someone?