Zahida Kazmi, hailed as Pakistan's first female taxi driver is perhaps a true example of an empowered woman and a role model for women around the world. Recently, the female taxi driver Kazmi got maltreated on the street by a Pakistan Tehreek-e-Insaf (PTI) man, as he thrashes her, he broke her arm for no reason. In a video statement, she asks for justice.
Kazmi, who was married at the age of 13 and moved from Abbottabad to Karachi in 1972, became a widow when she was only in her 20s. After her husband had died, Kazmi decided in 1992 to take her fate into her own hands by hitting the roads of the city.
Then, she bought a yellow cab on easy installment through a government's initiated employment scheme of 1987. Now, she drives her cab from the crowded markets of Islamabad to the remote tribal areas.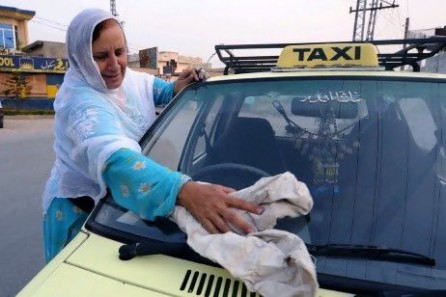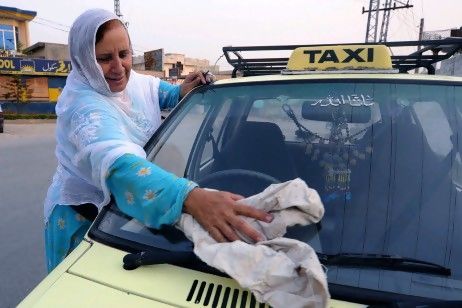 It was during Zia-ul-Haq's increasingly conservative and religious regime that Kazmi started driving a taxi. More so, becoming perhaps the country's first female cab driver. Her late husband, who was himself a taxi driver, had taught her how to drive.
Twice widowed and having jumped on to the roads to earn a livelihood for her family, she knew she lives in a male-dominated society. Initially, she wore a burqa and carried a gun while taking her passengers to their destinations. However, with the passage of time, her fears wore off.
Maltreated by a man on the street
Turns out, even after decades of driving her taxi, Kazmi is still struggling to make a living on the roads of Rawalpindi.
In a recent video statement, the widowed taxi driver asked for justice for being beaten and verbally abused by a man on the street. According to the details, as her daughter's exams were approaching, she went out to get a pen and a register for her.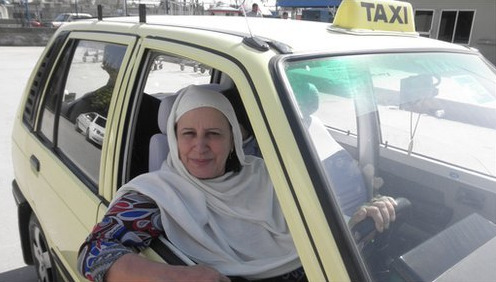 On her way back home, she saw two guys fighting. In order to stop them, she went to them and asked what they are fighting over. Unforeseeably, one of those men hurled abuse at her. Not only that but also beat her, twisted her arm, and threw punches at her.
In her video statement, the female taxi driver Kazmi alleged the man belongs to the Pakistan Tehreek-e-Insaf (PTI) who thrashes her. In addition to this, she shared that as of now, she has registered a First Information Report (FIR) against him. More so, she requests the authorities to take action, and arrest him.
"I have trust in my government, and I ask for justice. He should know not to raise his hand on any other woman next time. I appeal to the Chief Justice of Pakistan, and sir Usman Buzdar to give bring me justice," pleaded Kazmi.
Watch her video statement here
We certainly hope she gets her justice!
The story of Kazmi proves that a woman is capable of doing anything she sets her mind to no matter what. She is Pakistan's first female driver ever who struggles to make a living on roads full of men.
What do you think of this story? Let us know in the comments section below.