The gold boy of Rawalpindi, Zafar Supari got arrested today for threatening a police officer. In Naya Pakistan, no-body is above law, especially not the notorious gangster Zafar Supari.
Rawalpindi's Don Zafar Supari:
Supari is famous for posing with exotic birds and animals and for wearing a lot of gold. Living a luxury lifestyle is not a crime, but all his luxuries are because of his Dada Giri and this guy is a known gangster of Rawalpindi. He has close ties with many politicians, in fact, he got to spend a night in the lockup. When he tried to bail out his politician friend in July, he ended up behind the bars. There's No Room For Gangsters Like Zafar Supari In Naya Pakistan!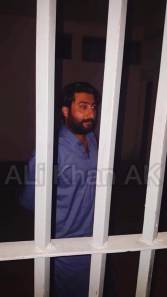 He is arrested under the allegations of threatening to kill a police inspector along with his armed men. Police Chawki Scheme 3 arrested him, and the FIR is registered under the sections of blocking the road for a police inspector and threatening to kill him.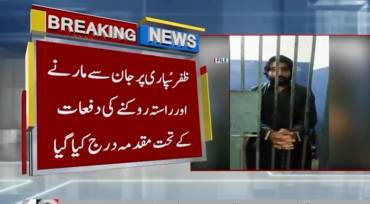 The gangsters have no place in the Naya Pakistan:
Zafar Supari and his gangster brigade 333 were becoming social media celebrities, thanks to Tiktok. With all the tabdeeli in the air, the mafia maybe was going out of a job.  Most probably to stay famous in the Naya Pakistan they resorted to making TikTok videos, and boy, they were getting famous,  Here's How Zafar Supari & His 333 Gang Turned From Notorious Gangsters To Tik-Tok Celebrities!
Zafar Supari's close associate, Farukh Khokhar is son of Rawalpindi's Don Taji Khokhar. Now both the dons are busy making waves on social media. And are they entertaining?  They were surely getting a lot of views but something happened and as they say, old habits die hard. Zafar was found messing with the police which is not something to be forgiven, not in Naya Pakistan.
And so the Rawalpindi's gold boy is behind the bars. For good.
Zafar Supari is finally behind the bars and we hope he stays there till justice is served. What's your take on this, guys? Do share your thoughts with us in the comments.