Pakistani-Canadian comedian Zaid Ali T and his better half Yumna Ali have been the center of social media for a long while now. Congratulations are in order for Zaid Ali and Yumna as the two made the pregnancy announcement and embark on the journey to becoming parents for the first time!
There is no doubt that both are one of the cutest couples we know. They have never shied away from showing off their love for each other. Be it adorable birthday wishes, or lovey-dovey pictures, they share it all with their fans!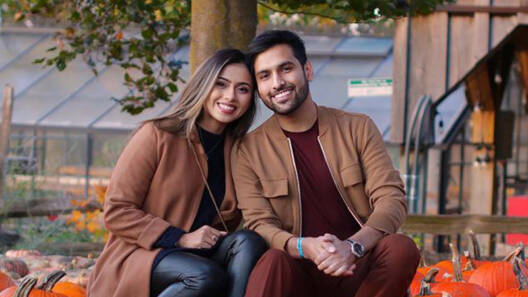 YouTuber Zaid Ali made the pregnancy announcement that he and his wife Yumna are expecting their first child. Taking to Instagram, the content creator shared the news saying that it is the 'happiest' day of his life.
"We are going to be parents! By the grace of Allah, we have been blessed with a child! Today is the happiest day of my life!" he captioned the post.
The happy couple can be seen celebrating with multi-colored balloons as they smile from ear-to-ear.
Soon after the couple announced the news, blown away by the revelation; fans and fellow YouTubers alike began pouring in congratulatory messages. Touchwood, the duo looked overjoyed and excited over welcoming the newest addition to their family.
While giving away the big news to hubby, Yumna recorded his candid reaction and uploaded a Vlog on YouTube. In the video, Ali can be seen giving an overwhelming reaction; full of joy, and emotions.
Check out Zaid Ali's candid reaction!
MashAllah!
Zaid is among those people who at a very young age reached the height of success and fame. He is one of the most followed celebrities on YouTube. His videos get massive viewership across the globe.
The Canadian-Pakistani YouTuber and Yumna tied the knot in 2017 and are active on social media together. Since the global pandemic has made it completely difficult to go for dining out, Ali recently took this opportunity to wish his wife in the most adorable and cute way. He made his wifey cry happy tears and left us truly in awe.
As much as the two receive love from fans and admirers, they get a fair share of trolling as well. Be it over their cheesy interactions or the age difference, the trolls never spare the two. Zaid, however, never stays quiet. He is known to give a shut-up call to all the haters, and we love it!
What do you think of this story? Let us know in the comments section below.