Over the past few weeks, several reports were circulating on social media which earlier claimed that famous Youtuber Shahveer Jafry is all set to get hitched and has an engagement soon.
Last week, the rumors had it that he is to get engaged to a girl named Ayesha Beig on December 9. Turns out, they were not just some word on the street! The speculations raised when fans him following the girl on Instagram.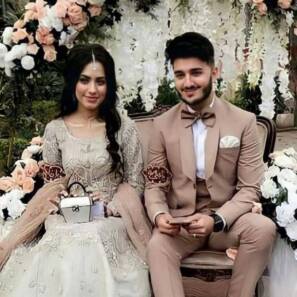 The famous Pakistani Vlogger has finally got engaged. Photos and videos from Jafry's engagement ceremony have now gone viral on various social media platforms.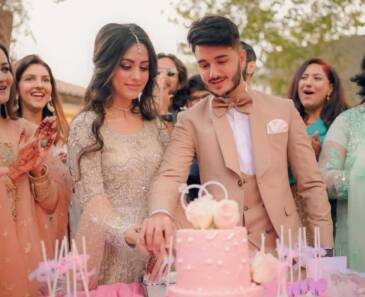 Jafrey is highly popular among Pakistanis. He is sketch-comedy artist and a YouTuber. As a social media sensation, Shahveer Jafry is well known for creating comedy videos on the life of 'brown people'.
Pakistanis adore Jafry for his hilarious content as it relatable for all his desi viewers. The cheerful Youtuber, however, has been unhappy since the last few days.
Jafry recently posted on Instagram that two photographers have used his engagement pics without his consent. According to Jafry, the two photographers are @muazcaughtthis and @coffee_cloud_photography.
They posted the pictures without my consent, claims a furious Jafry
The Youtuber said that the photographers have used his engagement pics on their personal social media handles without his permission. Jafry said that this was a private event but the photographers made his photo public.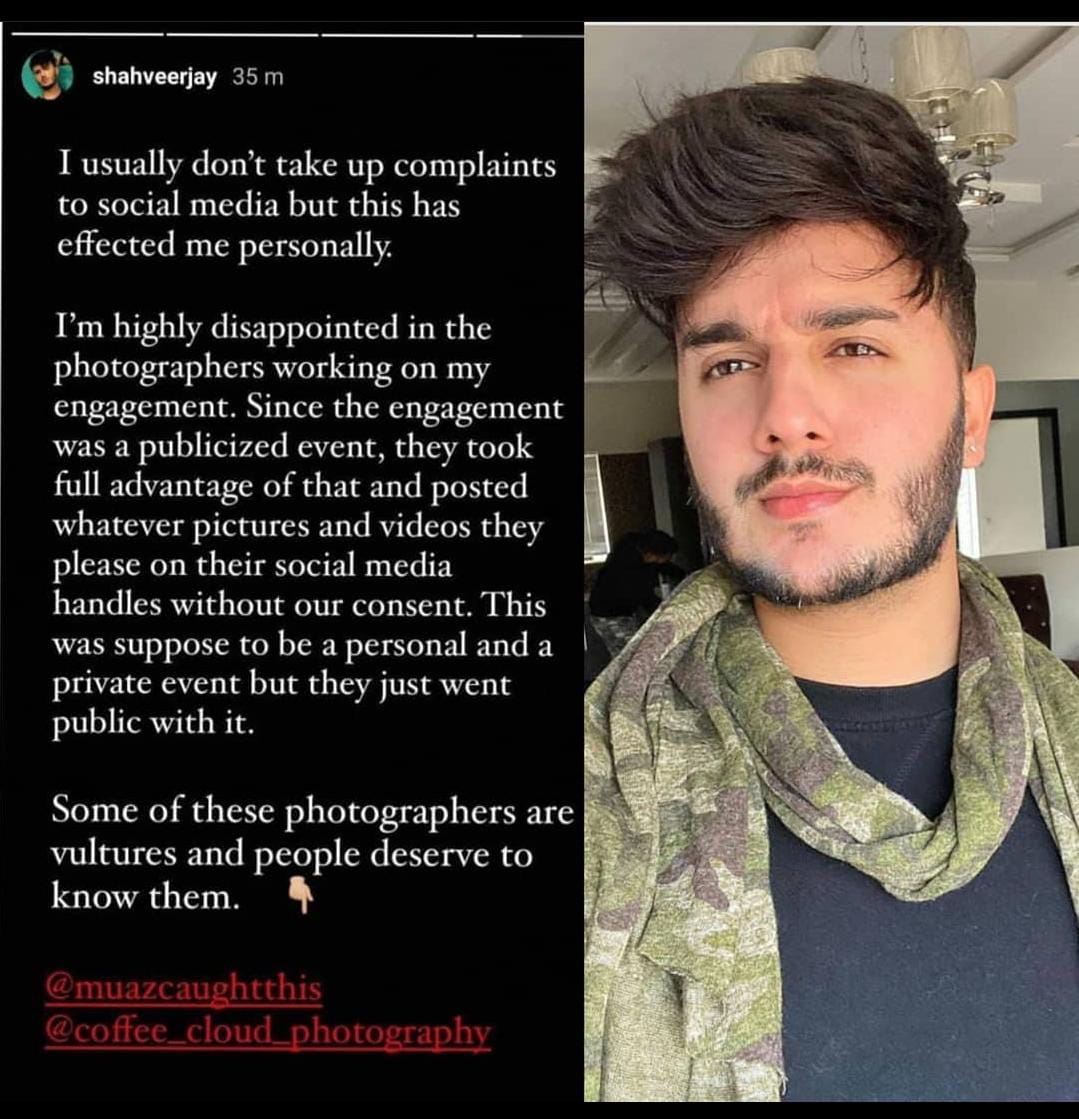 In reply, @muazcaughtthis and @coffee_cloud_photography have said that they posted the photos with the consent of his fiancé Ayesha as well as Jafry.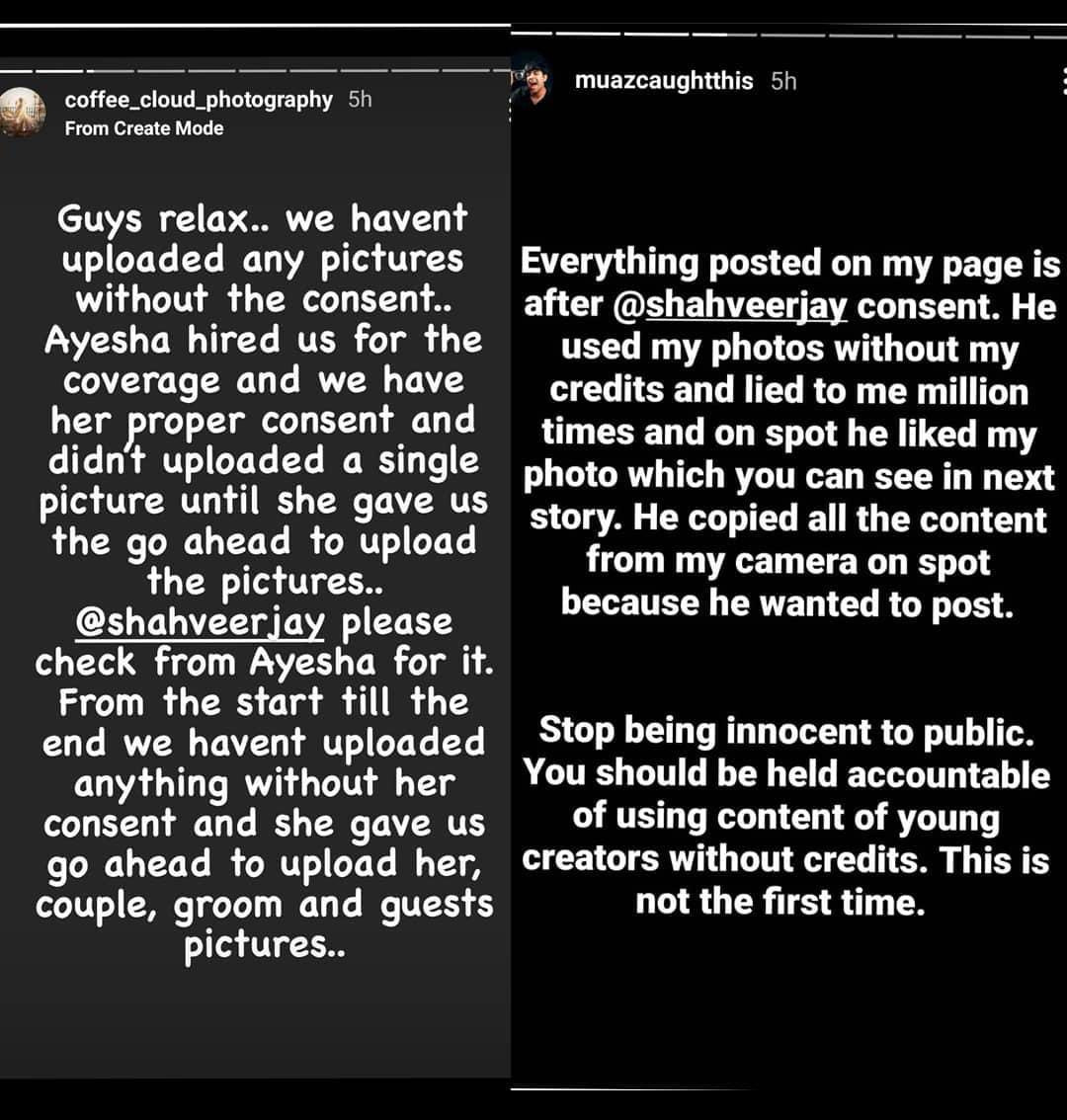 According to @coffee_cloud_photography, they never took any picture of the couple without the consent of Aisha. It was she who asked to take pictures of her, Jafry and the guests. They also said that Ayesha hired them as their photographer.
The photographer @muazcaughtthis got furious at the claim of Jafry. He said that Jafry is making a false accusations. He also said that they can also sue Jafry for making such baseless claims.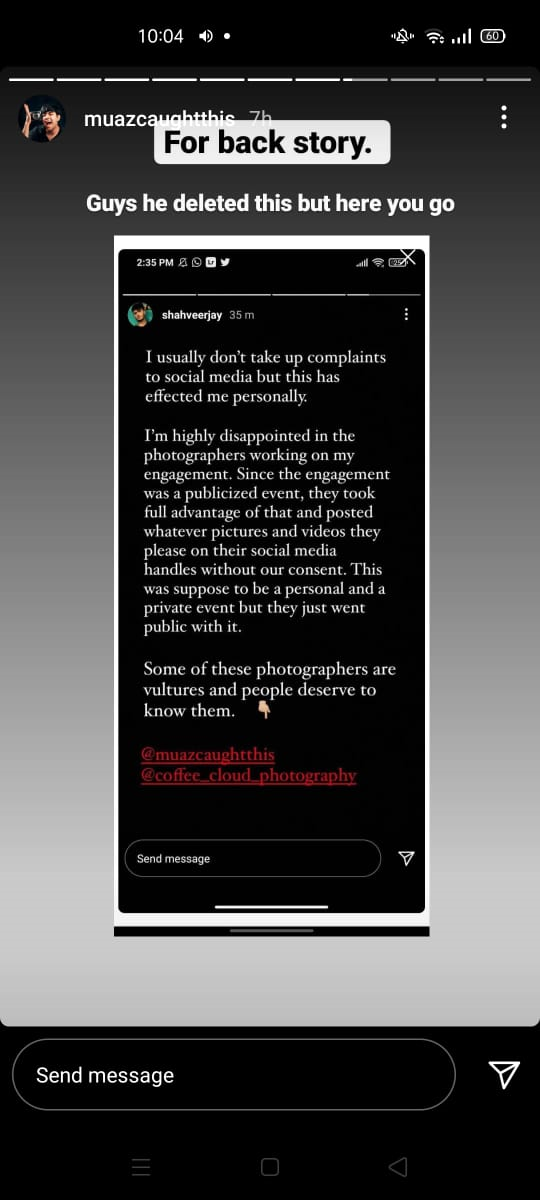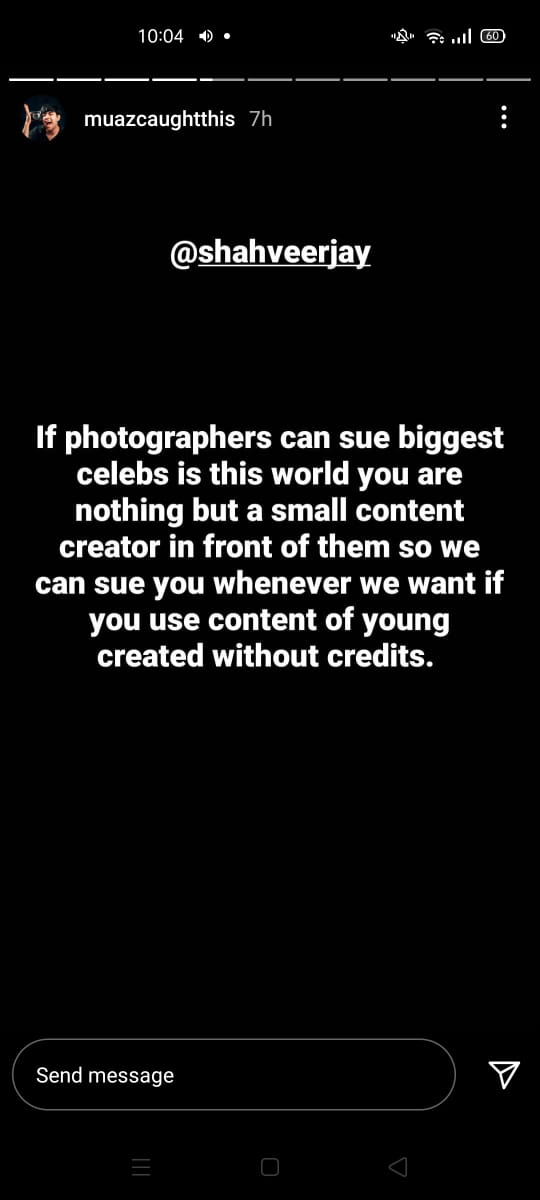 The heated argument between Shahveer Jafry and the photographers has create a controversy.
We don't actually know whether its a publicity stunt or an actual feud between the two. Lets see in which direction this controversial dispute goes.
What do you think of this story? Let us know in the comments section below