Umm Ziyad, who ran the 'Diary of Umm Ziyad' channel, published a video last year on April 9 in which she was seen pretending to be dead in front of her husband and children just to see their reactions. In an unfortunate turn of events, she passed away on the same day a year later, April 9, 2021.
According to the sources, Ziyad's brother, YouTuber Hamdi, announced that his sister died after suffering from a lack of oxygen as she suffocated when the geyser gas leaked.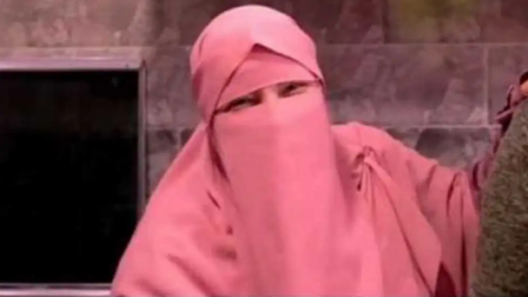 Days before death, she appeared in a video talking about her suffering, confirming that she had not been infected with COVID-19. However, the matter had something to do with the lack of oxygen due to suffocation. She seemed very exhausted, which affected her tone during the conversation, sources added.
Following her unforeseen demise, a wide state of grief has dominated social media platforms. The late YouTuber used to publish video clips of her and her family on YouTube.
Here is the video in which she fabricated her death
Poor lady! Little did she know what awaited her.
Sadly, the trend of faking one's own death has been prevalent in Pakistan as well but for a whole other reason. It mainly exists among the TikTok users who pull off this very stunt and fake their death. However, it is not to see the reaction of their loved ones like this YouTuber but merely for gaining more followers.
The latest TikTok star to do so was Naila Jutt who allegedly faked her own death, and successfully became a trending topic on Twitter. A picture of her seemingly dead also made several rounds on social media. It did not take long for some social media users to dig into the matter and find out the truth. Soon it was revealed that the TikToker was fit as a fiddle, and death did not even brush her as she fakes the whole scene for publicity.
Before her, it was the famous Tiktok star Adil Rajput whose wife faked his death. More so, upon being caught, she did not even admit that she faked it for fame and followers.
If anything, people should learn a lesson from this YouTuber's unfortunate stroke of bad luck. Nobody should joke about dying, especially in these trying times when people are already losing their loved ones to the novel virus. May her soul rest in peace.
Story Courtesy: Gulf News
What do you think of this story? Let us know in the comments section below.