Karachi is going through devastating and traumatic times. From major crises to a complete state of emergency, the metropolis city is going through a troubling present.
In addition to that, it is completely shocking to see how people all over Pakistan are calling out the Sindh government for their negligence and poor performance now and then.
May it be celebrities, cricketers or any profound personalities everyone has come out to stand and fight for Karachi and provide the people assistance at this time of need.
YouTuber Daniyal Sheikh speaks up for Karachi
In times like this Pakistani YouTuber Daniyal Sheikh has finally taken to social media to appeal the Sindh govt. to handle the situation or handover Karachi to its residents for its welfare.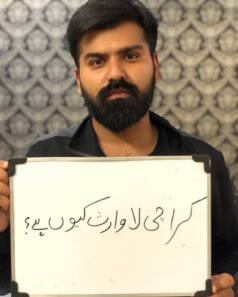 Sheikh holds up questions on a whiteboard that he wishes to ask the government, regarding Karachi.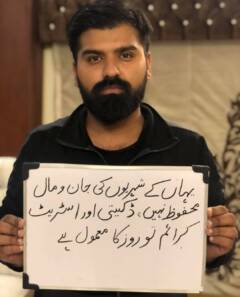 The Pakistani YouTuber creates awareness regarding the high crime rate lurking in the streets of Karachi and how every citizen is likely to face an issue on a daily basis.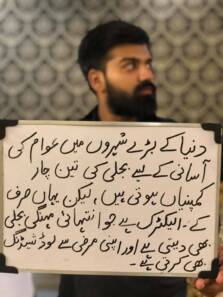 In addition, he figuratively, knocks on the door of the government officials by informing them that throughout the world not only one department is looking after utilities such as electricity provision; so why is only K-Electric allowed to operate?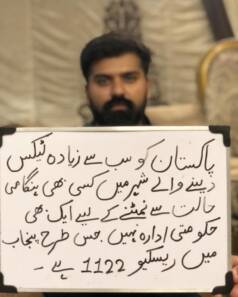 Simultaneously, he questions why Karachiites are even deprived of emergency and rescue services.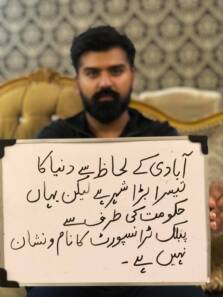 While talking about other maintenance issues. How can you forget public transport. The irony is that these are the things he reminds the government which seems to have forgotten them somehow.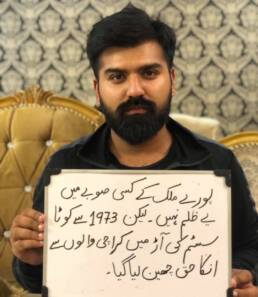 Sheikh also roasts the government on the Quota system being discriminatory towards Karachi.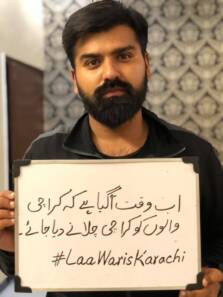 He urges to start an awareness campaign to question why is Karachi being neglected? Provided that it is the most contributing city of Pakistan.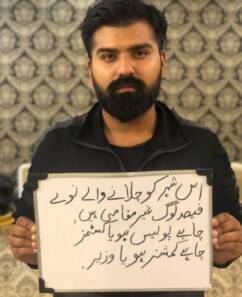 Sheikh also points out that the city of Karachi is being completely run on its own.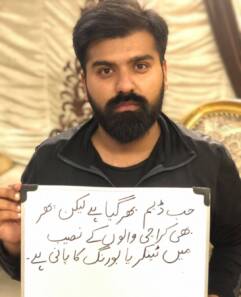 Sheikh also fights for the rights of defected water supply and shortage in the city of Karachi.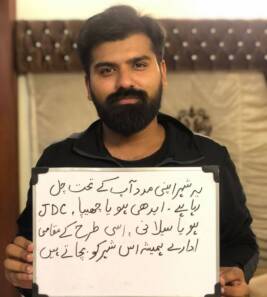 Finally, the YouTube star ends by thanking different non-governmental organizations for their support; and how they have been helping Karachites live up till now.
Will this campaign work?
Now the question remains, will this campaign work? Or, will Karachi be left with no concern or care like always!
This isn't the first time a celebrity has called out the Sindh government. A little while back Tamgha-e-Imtiaz honorary Mehwish Hayat spoke on the matter too, while other Pakistani celebs are also angry at the provincial government.
What do you think of this story? Let us know in the comments section below!