Hashtag #WeWantYouTubeOfficeInPAK is trending in Pakistan. Why? Many YouTubers and social media users are urging YouTube to create its office in Pakistan. They believe having a physical space in Pakistan will resolve many of the issues that the local YouTubers face.
Just recently, Pakistan's famous YouTuber Raza Samo's account, "Awesome Speaks" was hacked. Sad Samo took to social media to share the sad news, leaving his fans in utter frustration and shock.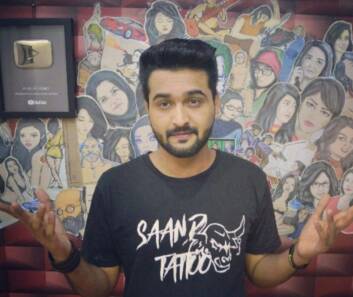 Soon, Samo's fans started a virtual protest drive on Twitter for opening a YouTube office in Pakistan. All they seek is an end to their difficulties. According to them, a YouTube office and a Youtube Space in Pakistan can help them work without any worry.
Past few days have been very stressful for me, my channel got hacked I retrieved the access later but lost monetisation, in short I won't be able to make any revenue, im waiting for google's response. I am not tweeting to make any new hashtag trend just here to ask u for prayers

— Raza samo (@KhujLeeFamily) July 29, 2020
What is YouTube Space?
YouTube is an American online video-sharing platform. Meanwhile, YouTube Space is a physical location made by YouTube for content creators. It is present in a few cities around the world, including Los Angeles and London. This space is used by YouTubers to learn about producing content as well as providing them with tools to create content for their YouTube channels.
YouTube has YouTube Space and YouTube offices in many Asian countries. However, both platforms are not available for Pakistani YouTubers.
While addressing to the demands, a famous TV personal turned YouTuber Waqar Zaka tweeted:
Technology Movement Pakistan's next mission to bring YouTube space and YouTube office in Pakistan and push @Facebook to enable earning feature for Pakistani users #WeWantYouTubeOfficeInPAK https://t.co/Wr5BJWh0s3

— Waqar Zaka (@ZakaWaqar) August 2, 2020
Day-02 We Want YouTube Office In Pakistan https://t.co/9UHHcv5AeI

— Waqar Zaka (@ZakaWaqar) August 3, 2020
"When your vision meets YouTube Space, amazing things can happen. Whether you're looking for inspiration, a place to make your next video, or collaboration with fellow creators and artists, you'll find it at YouTube Space," says the company on its website.
Twitteraties seek a YouTube office ASAP in Pakistan
We want Youtube office in #Pakistan , coz there are lots of problems pakistani youtubers are facing.
many youtubers channel was hacked recently.
we need your help to solve all these issues #WeWantYouTubeOfficeInPAK @ytcreators @SusanWojcicki pic.twitter.com/hlYKdhkDig pic.twitter.com/E1GcmT9M6d

— Zaroon Ali (@Zaroon69391621) August 3, 2020
#WeWantYouTubeOfficeInPAK@SusanWojcicki @YouTube @ytcreators
We need a YouTube office in Pakistan pic.twitter.com/Xk5ZxYN9co

— Numan Ali (@Numan_Ali01) August 3, 2020
Small deeds done are better than great deeds planned.

Peter Marshall#RazaSamo #WeWantYouTubeOfficeInPAK #monetizekhujlee. pic.twitter.com/2kZrgDPO5c

— Izhar Ahmed (@Izhar_Ahmedd) August 3, 2020
#WeWantYouTubeOfficeInPAK #monetizekhujlee
YouTube is making money from Pakistan they has to pay taxs too they have to provide proper facilities and helplines in Pakistan.@SusanWojcicki @TeamYouTube @KhujLeeFamily @ZakaWaqar pic.twitter.com/5HRIfpsNKB

— Aizah Mengal (@Aizah_Mengal) August 3, 2020
Supreme Court has recently hinted at blocking YouTube in Pakistan. YouTubers and also Pakistani celebs were upset with the news. Do you think, YouTubers in Pakistan will be able to get a YouTube office and YouTube Space Space anytime soon? Well, time will tell!
What do you think of the story? Tell us in the comments section below.