In the superficial world that we live in, there is always a lot of focus on appearances and on one's 'looks'. There's constant pressure on people, but especially women, to look immaculate, 'pretty' and 'handsome', and these remain our standards for judging people.
Whether it's a Pakistani aunty hunting for a 'gori' daughter in law, or people taking to Twitter to debate whether a Hollywood celebrity has aged well or not, the mindset is the same.
The misplaced standards epitomized in the Twitter debate over Carrie Fisher, Hollywood celebrity after she made her appearance in the sequel of Star Wars 38 years later.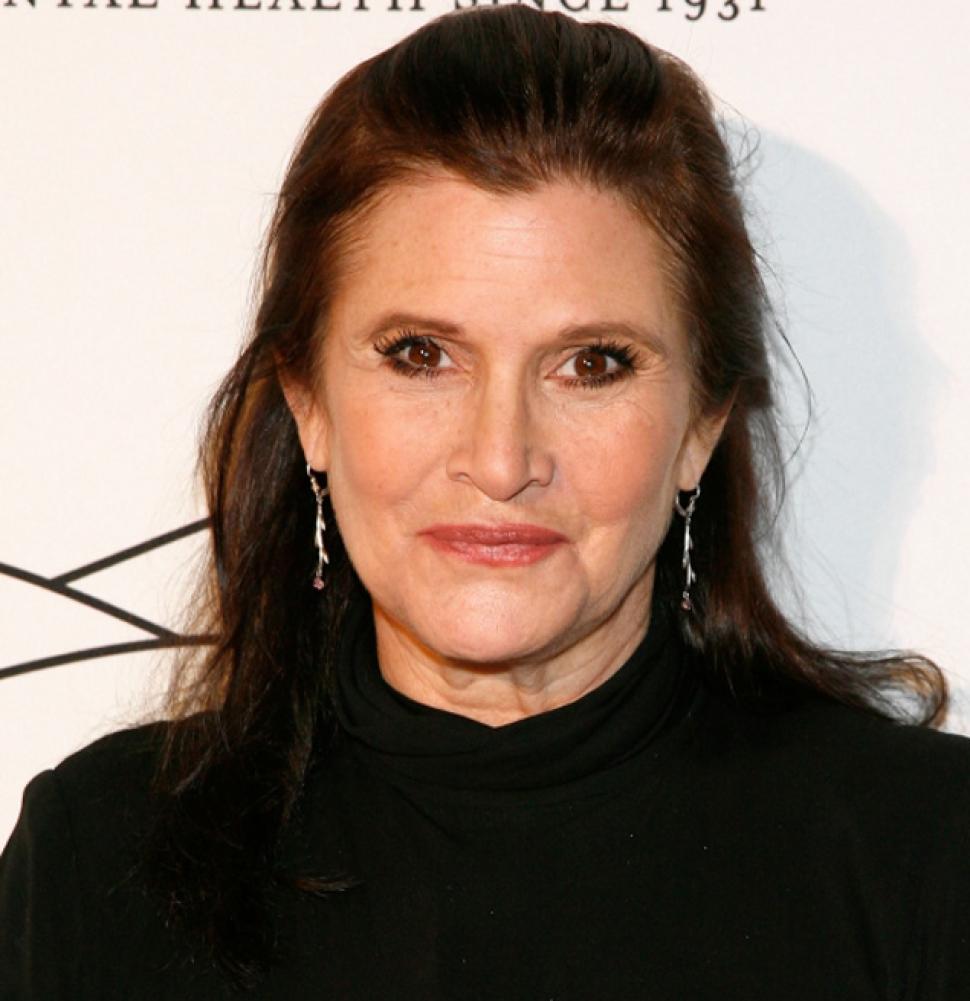 Source: nydailynews.com
People expressed their disappointment on Fisher not looking the way they had anticipated that she would, and that she hadn't aged well, over Twitter.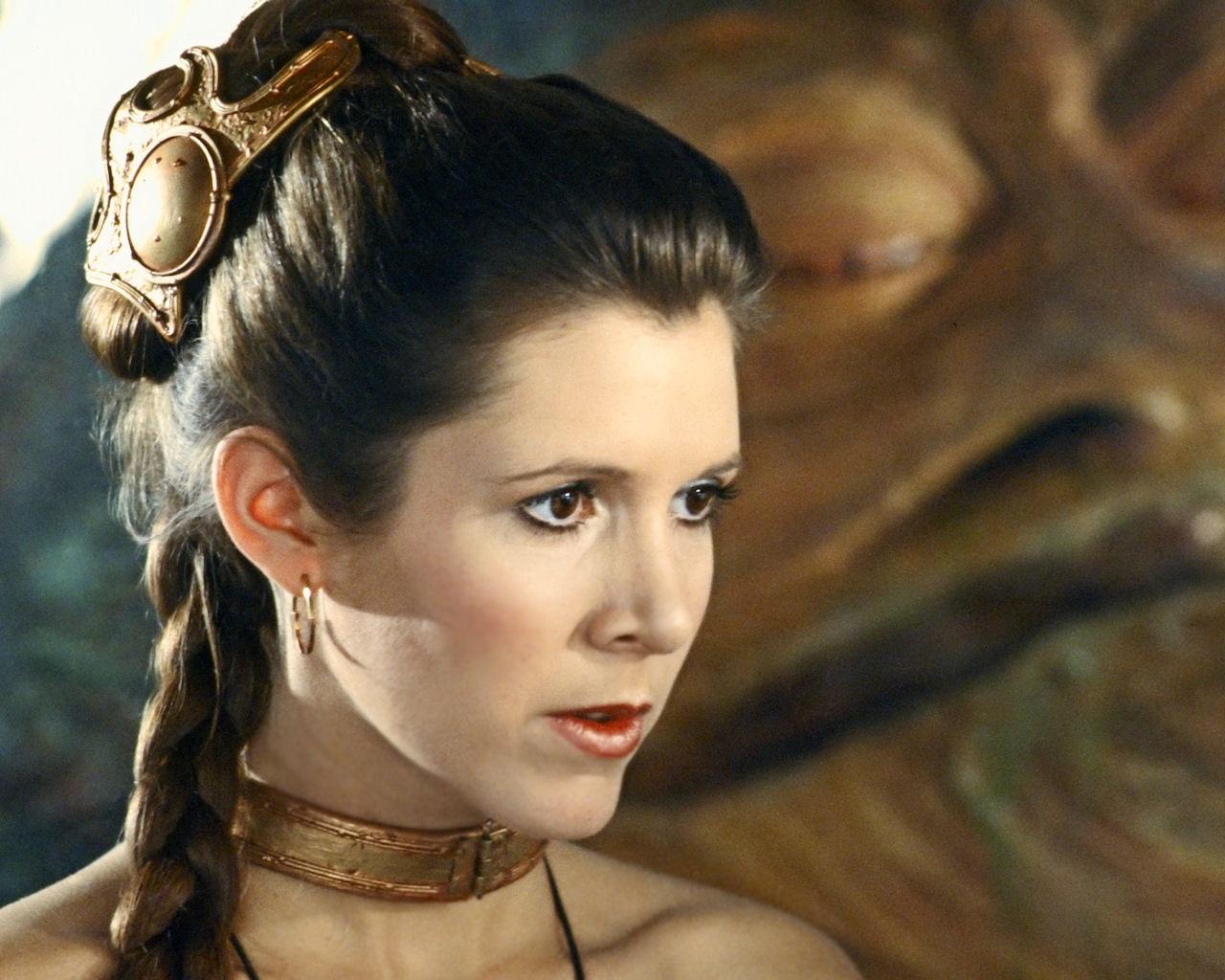 Source: hollywoodreporter.com
Fisher had earlier talked about how she had to lose weight for Star Wars: The Force Awakens, in an interview.
She raised the point about Hollywood being an "appearance-driven thing", and how that's "messed up".
Fisher struck back with this reply after re-tweeting some of the critical posts;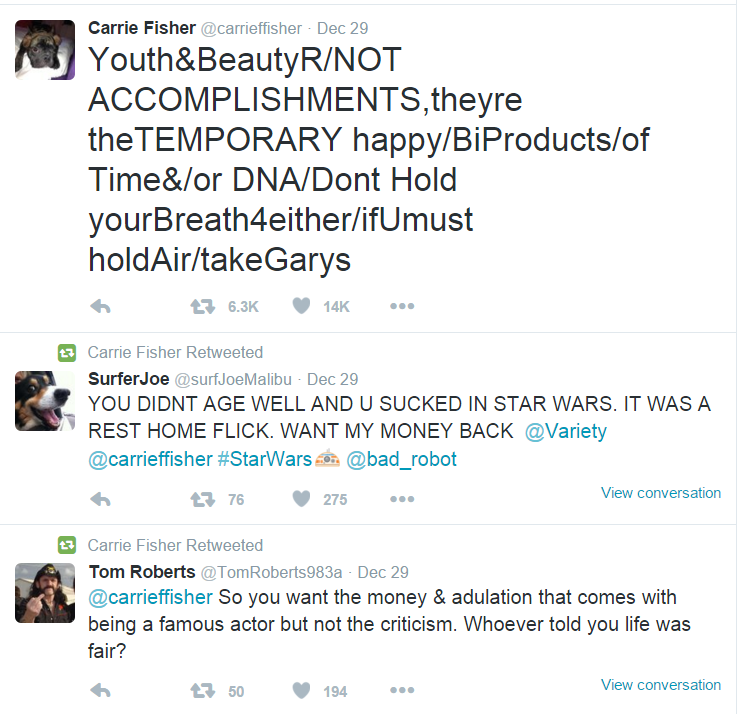 Source: twitter.com
She highlights something that we, with all our progress and advancements, have still failed to grasp; that beauty (or our definition of it) has absolutely no concrete basis, and is transient.
This wasn't all. New York Post columnist Kyle Smith wrote about how Fisher was a public figure, and hence it was only natural that people would talk about her.
He wrote that she "made millions off being pretty" (credibility as actor, zero of course) and that if she had problems with people discussing her, "she could have spent the last 40 years teaching kindergarten".
So let's see if we have this right; a) being an actor automatically means giving the right to discuss and criticize one's body or face publicly, b) teaching kindergarten is a lowly job (owing to the condescending tone of voice there), and c) and people criticizing you for growing old is not just acceptable, it's a natural thing to do.
Fisher had a reply:

Source: twitter.com
The mindset has become as natural to us as breathing. It's reflected in models being pressurized to look skinny, 'rishta girls' to look gori, actors to not age, and women to limit themselves to being objects and not humans.