Talk about dreams turning into reality and you will remember this young boy throughout your life.
Yesterday in Faisalabad, Abdullah Noor became the youngest honorary traffic officer (SSP TRAFFIC) in Pakistan's history and we totally loved this young man carrying out his duties like anything!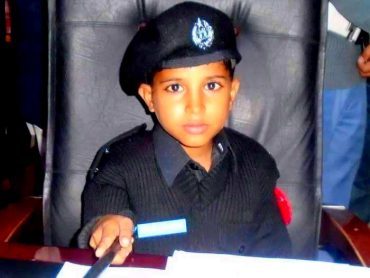 To go more into the details, eMed & City Traffic Police Faisalabad collaborated to make this dream come through for Abdullah, who sadly is battling cancer. Without any doubts, this glorious gesture by eMed & City Traffic Police Faisalabad would've boosted the morale and self-confidence in Abdullah, who is suffering from Hodgkins Lymphoma, a cancer of the lymphatic system, where cells in the lymphatic system grow abnormally and may spread throughout the lymphatic system in human body.
An unprecedented event in the history of Faisalabad, the event of a cancerous kid becoming Chief Traffic Officer yesterday was the best method to create awareness against cancers & to mark World Cancer Day, which the world celebrates and honors every year on 4th February globally.
CTO Faisalabad, Shehbaz Khan Wazir and the members of eMed. Dr. Khurram Sohail Raja, City Traffic Warden Muhammad Ismail & Head of Oncology Department Allied Hospital, Dr. Muhammad Khalid were glad to accompany and witness the new symbolic CTO, young Abdullah Noor.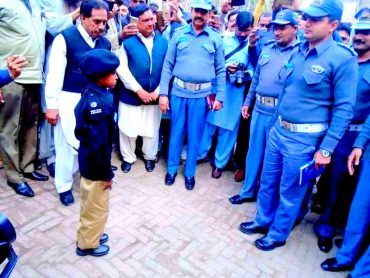 Abdullah, at this point in time, is seeking treatment from Allied Hospital and we request you to pray for his speedy recovery. His father Muhammad Noor was in tears to see his young boy dressed in the decorated uniform and expressed his wish to see him become a Chief Traffic Officer in future.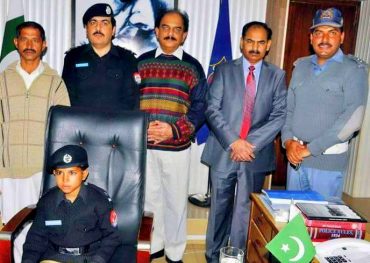 To know more about what's eMed, it is a non-profit organization (NGO) that aims to spreads awareness about medical issues, health, and the environment in Faisalabad and surrounding areas.
The NGO is responsible for conducting free medical camps in calamities and arrange blood donations and for this story, we would like to acknowledge and give full credits to Danish Sohail, a third year MBBS student who perform his duties as the co-ordinator for eMed.
Read Also: A Truly Inspirational Story – Cancer, Faith And Fitness