In Pakistan's teeming port city of Karachi, in the holy month of Ramadan, Muslim boys fast by day but at night, they come out on the streets to play cricket. In a devastating turn of events in one such night cricket match, a young boy suddenly passed away making us realize how unpredictable life is.
Street cricket especially in Ramadan has been played in Karachi for the last several decades and matches are now held at thousands of places in the city. Boys wear rubber flip flops, shorts, shalwar kameez, baseball caps during night cricket games on Karachi's teeming streets in the holy month of Ramadan. There is no expectation to wear uniforms or play by strict rules. The only thing which is common among them the passion for cricket.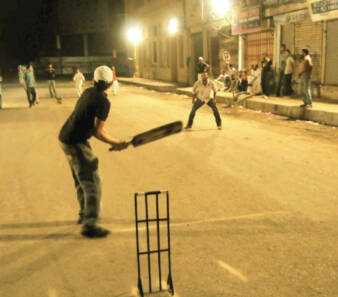 During night cricket in Karachi's Shah Faisal Colony Number 3 recently, a young boy who could be seen walking from one spot to another fell down suddenly and passed away. The fellow cricketers and bystanders quickly gathered around to check on him to only find out that he had departed this life.
Social media users are of the opinion that wearing a surgical mask while playing cricket suffocated the boy leading to his sudden death. They believe that the mask is not recommended when engaging in a physical activity as it blocks the oxygen, and results in cardiac arrest.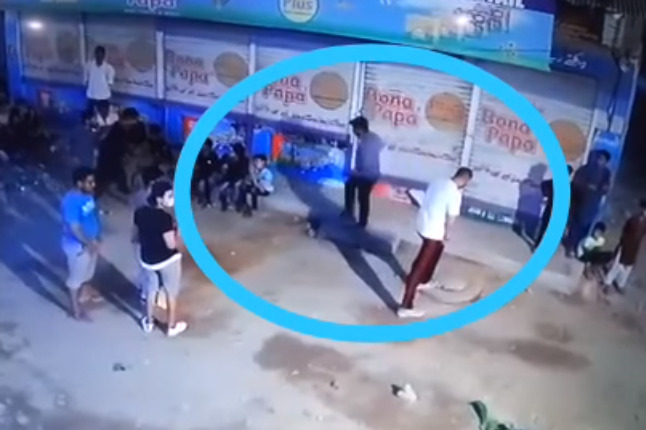 Unfortunately, research is lacking when it comes to the use and safety of masks – whether it be a surgical mask, N95 respirator, or home-made version of various types of fabric – during physical activity. Meanwhile, a video surfaced on social media showing the boy meeting his death.
Here is the tragic video!
WARNING: Some viewers may find the content of this video disturbing. Viewer discretion is advised.
According to social media users, it is also the lack of CPR education in Pakistan that nobody around him even tried to perform it on him. The debate of wearing masks while playing cricket and lack of CPR education stirs among netizens.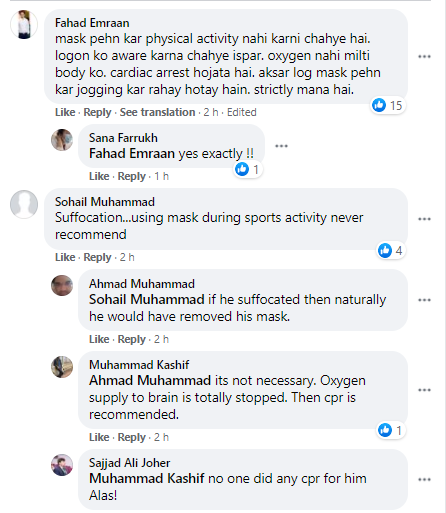 Indeed, life is unpredictable, and a sport loved by many has proven to be fatal at times. Many notable cricketers and footballers have died while playing the game and have suffered serious injuries. 
A few years back, Zubair Ahmed, a young boy from Mardan, Peshawar, was batting in a club match played in August 2017. The ball hit him on his head and he instantly passed away. That incident, however, was a harsh reminder for all those sportsmen who choose not to wear protective gear while playing sports. 
What do you think of this story? Let us know in the comments section below.