After an unpleasant interaction with a border official who rudely handled his passport, a Jewish man discovered a drawing of a penis in his passport with the words "Viva Palestinia" (translates into: Long Live Palestine) written beneath it.
He says he did not notice it until four or five days after the incident.  "He had no reason to do this" says Tal Y'aakobi who had to order a new passport after returning to Israel. A new passport costs around 200 British Pounds.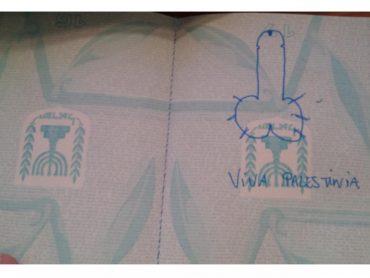 There has been multiple  human rights violation by the Israeli army on the Palestinians and that has sparked a lot of hatred amongst the Muslim world against the Jews. The backlash has ranged from physical violence to something as benign as this.
What do you think? Did he do the right thing?